SSPI's 20 Under 35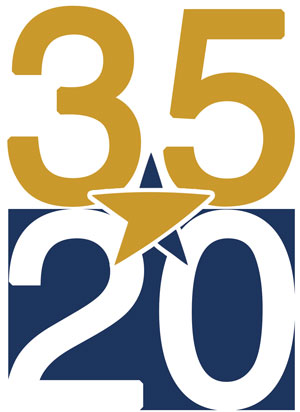 SSPI's annual list of "20 Under 35" features 20 employees and entrepreneurs to keep your eye on in coming years. They were selected from nominations submitted by the membership and evaluated by the same panel of judges who name winners of the Promise Awards. They represent, quite simply, the best of us in the years ahead.
The announcement of the "20 Under 35" is made each year at  SSPI's Future Leaders Dinner, when we celebrate the year's Promise and Mentor Award Winners. For more information on the SSPI Promise and Mentor Awards, click here.
Nominations for the 2019 20 Under 35 are now open! Click here to download the nomination form.
The 2018 "20 Under 35"
SSPI announced the inaugural "20 Under 35" list at the 2018 Future Leaders Dinner. 
Jillian Gorsuch
SSL
(Promise Award Recipient)

Theodore McDonald
SpaceX
(Promise Award Recipient)
 
Mike Safyan
Planet
(Promise Award Recipient)
Ali Akhtar
Supernet
Raoul Le Boucher d'Herouville
OneWeb Satellites
Zack Downey
Ursa Space
 
Joanna Estrada
Elara
 
Phil Hahn
Blue Origin
 

Arlen Kam
OneWeb

Jeff Kendall
SSL
 
Jess Koloini
LMCO
 
Valvanera Moreno
SES
Marvin Salas
Elara
Peter Schimitsch
Globecomm
 
Emily Schubert
Boeing
JP Sheehan
OneWeb

Cate van Oppen
Kymeta
 

Krystal Wilson
Secure World Fdn
 

Lindsay Wolff
LMCO
 

Adam Yozwiak
OneWeb
Sponsored By