Daniel Carey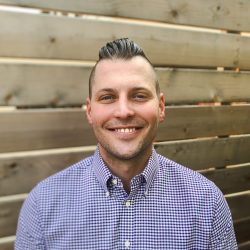 Director of Marketing, ATLAS Space Operations
Dan has served as Director of Marketing for ATLAS Space Operations since the company's inception in 2015. In his current role, he creates awareness and preference for ATLAS products and services and positions ATLAS in the marketplace, while also managing internal and external communications. Dan excels at resolving complicated challenges, including many that fall outside his primary role, and his colleagues know that they can always count on him for technical and creative assistance. He is particularly adept at meeting deadlines on short notice, a key need at startups like ATLAS. Dan has frequently completed complex and sensitive projects in a matter of days and delivered polished products every time. He has also worked tirelessly to organize and integrate company resources and knowledge to make it more useful and easily accessible. Dan integrated many different business operations throughout ALTAS into Salesforce, allowing for company-wide tracking of hardware, monitoring of customer interactions and greatly improved logistics.
Since joining ATLAS, Dan has consistently gone above and beyond his expected duties. He led a wide-ranging rebrand effort at the onset of COVID-19, including an update of the company website, logo and marketing asset framework. These changes allowed ATLAS to adjust to the challenges of the pandemic more easily than most companies. Dan led a swift company pivot from in-person industry conferences and meetings to a primarily digital commerce model based on these changes. He also seamlessly integrated new tools where possible to make up for lost customer face time. In the midst of chaos brought on by COVID-19, Dan has managed to leverage and expand relationships with member organizations, social media contacts and online publications to propel ATLAS to new heights. Thanks to his efforts, the company has been recognized as a Fast 10 Operator by the World Teleport Association, a Top 12 Space Disruptor by Morgan Stanley and as #012 on the Inc. 5,000.
Outside of work at ATLAS, Dan is also a full-time firefighter with the Kansas City, Missouri Fire Department. He has worked hard and made many sacrifices to pursue this dual position, particularly when the demands of COVID-19 emergency response dramatically increased. Dan serves his community with bravery and humility, while providing the leadership and reliability that has served ATLAS so well to this day.