Promise & Mentor Awards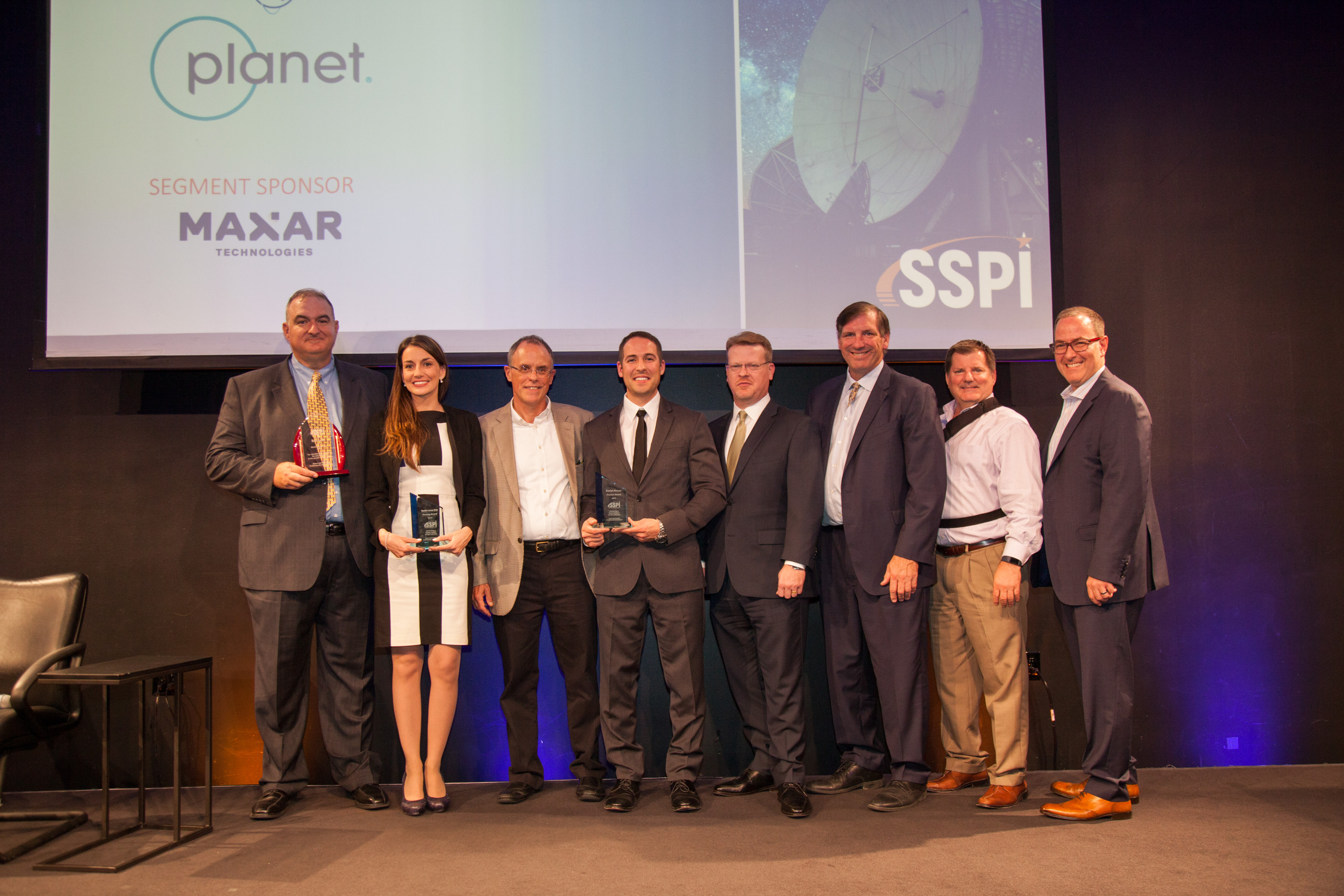 Every year, during its Future Leaders Celebration, SSPI honors three space and satellite professionals with its Promise Award, recognizing outstanding achievement and the potential to play an even greater leadership role in the industry. Promise Award winners are the top 3 members of each year's 20 Under 35 cohort. They are employees or entrepreneurs who have demonstrated initiative, creativity and problem-solving skills that created new capabilities, overcame major challenges, and ensured excellence in technology and service.
At the Dinner, SSPI also names its Mentor of the Year - an individual who has gone above and beyond the usual to attract young talent to the industry and help turn the promise of individual ability into careers with vital purpose for the world.
2022 Awards
2022 Mentor of the Year

Steve Bates, Director of Systems Engineering, Maxar. Steve is Director of Systems Engineering at Maxar Technologies, a position he has held since September 2021. In his current role, he is responsible for managing a team of systems engineers and developing the safety roadmap for Maxar. Steve draws on his deep experience in aviation safety from a long and impressive career in the industry to help Maxar ensure that the company meets the demanding safety requirements for a crewed NASA spacecraft as part of the Power and Propulsion Element (PPE) for Gateway, a vital part of NASA's Artemis program. Throughout his more-than-35-year career, Steve has consistently served as a mentor not only to the engineers but also the leaders around him. Steve is known for his kind, wise and supportive mentoring style as well as his ability to illustrate difficult points with stories to better help new engineers find their footing on challenging projects. He maintains constant coolness under pressure and helps those around him do the same, especially during times of change and instability at work.
2021 Awards

Kelsey Doerksen, Space Systems Engineer in Satellite Operations, Planet Labs Inc. Kelsey joined Planet in February 2020 after completing a series of internships at the Paris Observatory and NASA Jet Propulsion Lab. In her current role at Planet, she is responsible for identifying, triaging, root causing and resolving satellite anomalies and performing fleet-wide health check-ins for the largest Earth Observation satellite constellation in the world. Kelsey also has extensive experience in using Python to develop tools for autonomous satellite operations and in creating and aggregating performance metrics to provide insight into constellation health and productivity. While working at Planet, Kelsey also serves as a Paris Observatory Researcher and Summer School Lecturer, a position she has held since 2018. She is enrolled to begin her Ph.D. in Autonomous Intelligent Machines and Systems at the University of Oxford in October 2021.

Sydney Hamilton, Structures Stress Engineering Manager, The Boeing Company. Sydney began her career at Boeing in 2014 as a Structural Design Engineer, a role in which she supported projects like the 777 Automated Floor Drilling Equipment Elimination & Floor Redesign project and the 777X Folding Wing-Tip Mock-Up. She also worked in the Commercial Aircraft Operations Center as a Service Engineer before moving on to become a Mechanical Systems Engineer designing, analyzing and managing projects for additively manufactured parts for space and launch systems. Sydney next took on the position of Responsible Engineering Authority (REA) for satellite reflectors, in which she led a cross-functional team to develop reflectors for multiple commercial and government programs, demonstrating rapid problem-solving skills and the ability to consistently meet aggressive deadlines and cost targets. In her current role of Structures Stress Engineering Manager, she leads a high-performing team of 18 engineers that perform critical technical analyses for all 3 major Boeing Divisions: Boeing Commercial Airplanes (BCA), Boeing Defense, Space & Security (BDS) and Boeing Global Services (BGS).

Raven Moreland, Spacecraft Power Systems Engineer, Ball Aerospace. Raven joined Ball Aerospace in early 2020 as a Systems Engineer and currently serves as lead for the Electrical Power Distribution Subsystem (EPDS) on NASA's SPHEREx program, which will conduct the first near-infrared all-sky spectral survey to study the cosmic origins of the universe and galaxies. Her contributions to the EPDS on the SPHEREx program have already proven invaluable in her 14 months spent on the project. In her first 6 months on the project, She was responsible for researching and procuring the solar array technology that will power the SPHEREx spacecraft and quickly realized that the original design exceeded the system's mass allocation. Raven discovered a novel technology that is more efficient, smaller, lighter and more powerful for less cost than the established baseline, thereby getting the project back on track seamlessly and with added benefits. She consistently provides valuable feedback for deliverables, researches options for spacecraft components and contributes design ideas.
2021 Mentor of the Year

Donna Potter, Senior Executive Director of Research and Development, Maxar (retired). Until her retirement in 2019, Donna Potter served as Senior Executive Director of Research and Development at Maxar, after she originally took on the position at Space Systems/Loral (SSL) in 2011. She managed the research and development portfolio for SSL and later Maxar, furthering the technologies the company needed to remain competitive in the GEO communication satellite market. Donna's responsibilities included crafting strategy for new technology development and driving progress and productivity on a wide array of technical projects. Along the way, she also helped employees develop critical project management and technical leadership skills, which resulted in multiple researchers publishing technical papers and earning patents under her leadership. Donna has served as a role model for many women seeking to improve their leadership skills and rise through the ranks and went the extra mile with several mentees to help them adopt strategies to be taken more seriously in positions of authority.