Promise & Mentor Awards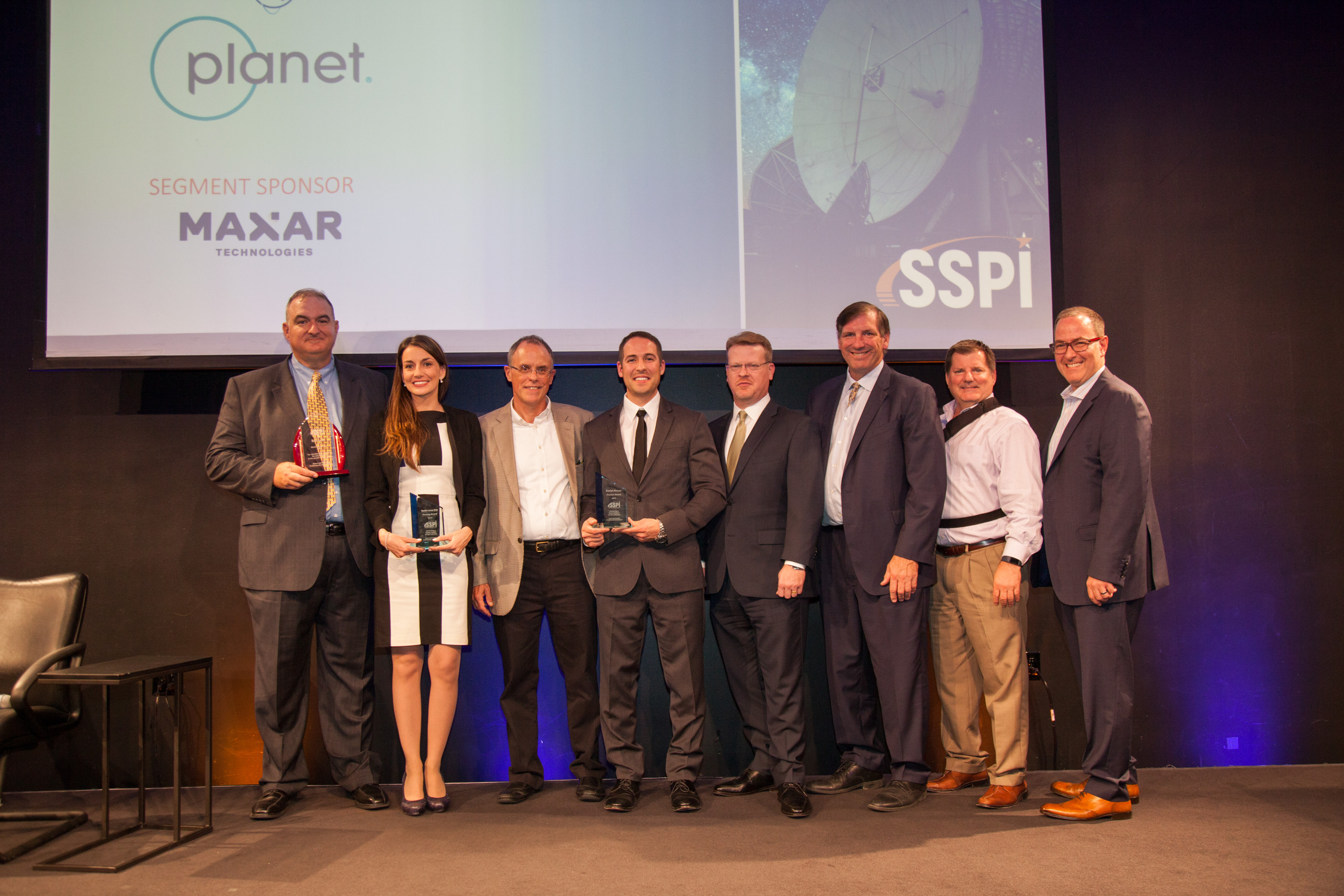 Every year, during its Future Leaders Dinner, SSPI honors three space and satellite professionals with its Promise Award, recognizing outstanding achievement and the potential to play an even greater leadership role in the industry.  Promise Award winners are the top 3 members of each year's 20 Under 35 cohort. They are employees or entrepreneurs who have demonstrated initiative, creativity and problem-solving skills that created new capabilities, overcame major challenges, and ensured excellence in technology and service.  
At the Dinner, SSPI also names its Mentor of the Year - an individual who has gone above and beyond the usual to attract young talent to the industry and help turn the promise of individual ability into careers with vital purpose for the world.
2020 Awards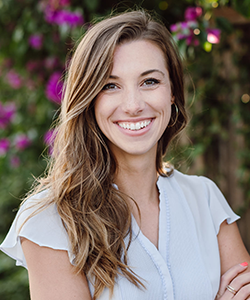 Taylor Kerl, Systems Engineer, Maxar Technologies. Taylor joined Maxar in 2017 after receiving her Bachelor's degree in Mechanical Engineering from the University of Nebraska – Lincoln. Taylor quickly distinguished herself upon joining Maxar, becoming the propulsion mission operations lead for both bi-propellant and electric propulsion subsystems. She has since supported orbit raising for more than twelve geostationary spacecraft, including long-duration electric orbit raising. Taylor served as the lead electric propulsion systems engineer for the NASA Psyche spacecraft that will embark on a deep space mission to a metallic asteroid. In this position, she developed, validated and delivered a new electric propulsion subsystem that utilizes high power hall-effect stationary plasma thrusters (SPTs) that serve as the primary propulsion element for the deep space mission.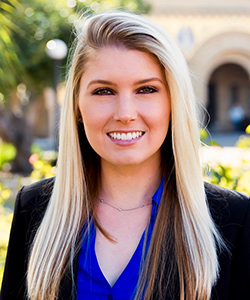 Brittany Zajic, Business Development and Disaster Response Operations Lead, Planet Labs Inc. Brittany is a natural disaster research scientist turned businesswoman. She brings 6 years of geospatial industry experience to Planet, working across both public and private sectors, including several years in the Earth Science Division at NASA. In her current role at Planet, she manages the Disaster Data Program, providing first responders access to Planet imagery in the event of large disaster events to accelerate humanitarian and disaster response. As a member of the business development team, she is also responsible for the development of key partnerships and research of new markets that will help the company achieve target objectives. Brittany manages Planet's natural disaster and humanitarian response operations and oversees Planet's Disaster Data program. Planet has responded to over 100 natural disasters under Brittany's management, helping countless people around the world more quickly recover from disasters.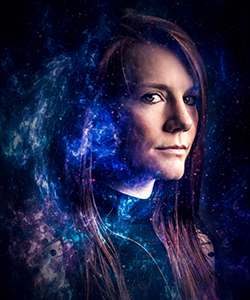 Brittany Zimmerman, Principal Investigator and Aerospace Engineer, Paragon Space Development. Brittany has spent 30 years working on expanding her breadth of skills to build a synergy of competencies to achieve her lifetime goal: organizational success through bettering the conditions of humanity.  She takes the old philosophy of leaving the world a better place than you found it to the next level. In her most recent of many ventures, Brittany is implementing her multidisciplinary expertise of space systems to simplify complexities and make life support technologies easily accessible and affordable for terrestrial humanity. For this and other projects, she is seeking partners and investors. To continually diversify her activities and skills, she has opened a new location to a 501(c)(3) where she acts as Board Member and Director of Operations for a nonprofit which ensures safety and education to cross-cultural youth in California and Arizona.

2020 Mentor of the Year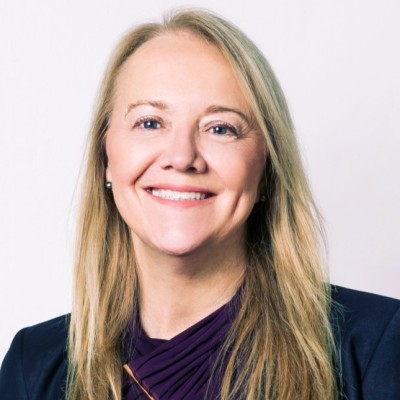 Dawn Harms, Chief Revenue Officer, Momentus Inc. Dawn Harms is the Chief Revenue Officer at Momentus. A proven leader in the global satellite and launch services industry, Dawn formerly served as Vice President of Global Sales and Marketing at Boeing and has held executive positions at International Launch Services (ILS) and MAXAR. She received a BS degree in Electrical Engineering from the University of Wisconsin-Madison and has long served on their engineering advisory board. She is Chair Emeritus of SSPI and currently serves on ManSat's board of directors. While serving in mission-critical executive roles, Dawn has always taken time to mentor the next generation, both at the companies where she works and by working with students looking to enter the industry. 
2019 Awards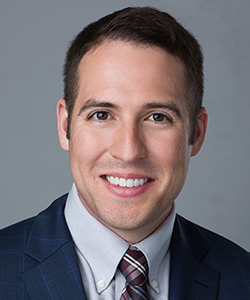 Daniel Alvarez, Space Mission Program Manager, Millennium Space Systems, A Boeing Company. At the age of 31, Dan has served and excelled in many roles since joining the Boeing Company. As a Mechanical Design Engineer, he was a key designer of Boeing's Modular Reflector, which significantly reduced the cost of a reflector and is now baselined on all of Boeing's largest commercial satellites. Dan's current role at Millennium Space Systems is as a Space Mission Program Manager, where he is leading one of Millennium's flagship programs. He was responsible for the first-ever implementation of an Earned Value Management System and Integrated Baseline Review at Millennium, and successfully led a competitive proposal effort to win the first two production Indefinite Delivery Indefinite Quantity delivery orders to build up the follow-on operational constellation.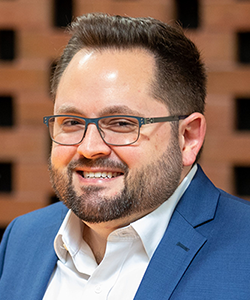 Julian Horvath, Principal Engineer, Satellite Operations & Ground Development, Iridium. Julian began his career as a Systems Engineer at General Dynamics after receiving his Bachelor of Science in Space Physics from Embry-Riddle Aeronautical University. In his next position at Orbital Sciences Corporation, he led the systems engineering effort to design and implement an on-orbit data storage solution for all on-orbit vehicles, for which he received an award from the company. Julian joined Iridium in 2012 and was the youngest employee ever at the company to be promoted to Principal Engineer. In this position, Julian was tasked with leading the launch preparation, on-orbit testing, operational checkout and mission activation for Iridium NEXT, one of the largest constellations of commercial satellites ever launched.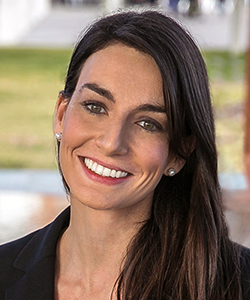 Natalia Larrea Brito, Senior Affiliate Consultant, Euroconsult. Natalia completed a Master's in Aerospace Engineering from McGill University (Montreal, Canada) and a Bachelor's and Master's in Telecommunications Engineering from Universidad Alfonso X El Sabio (Madrid, Spain). She also holds a Diploma in Astronomy and Planetary Science from the Open University UK and is a graduate of the International Space University (ISU) SSP14 program, for which she received SSPI's International Scholarship that year. In her current role at Euroconsult, she manages research activities and consulting missions for government and private organizations in the space sector. She focuses on the assessment of government programs, new technologies and the strategic analysis of industrial and commercial space markets with special focus on space exploration. She supports and advises established and developing space players, assessing new satellite programs, defining new space policies and conducting socio-economic studies.

2019 Mentor of the Year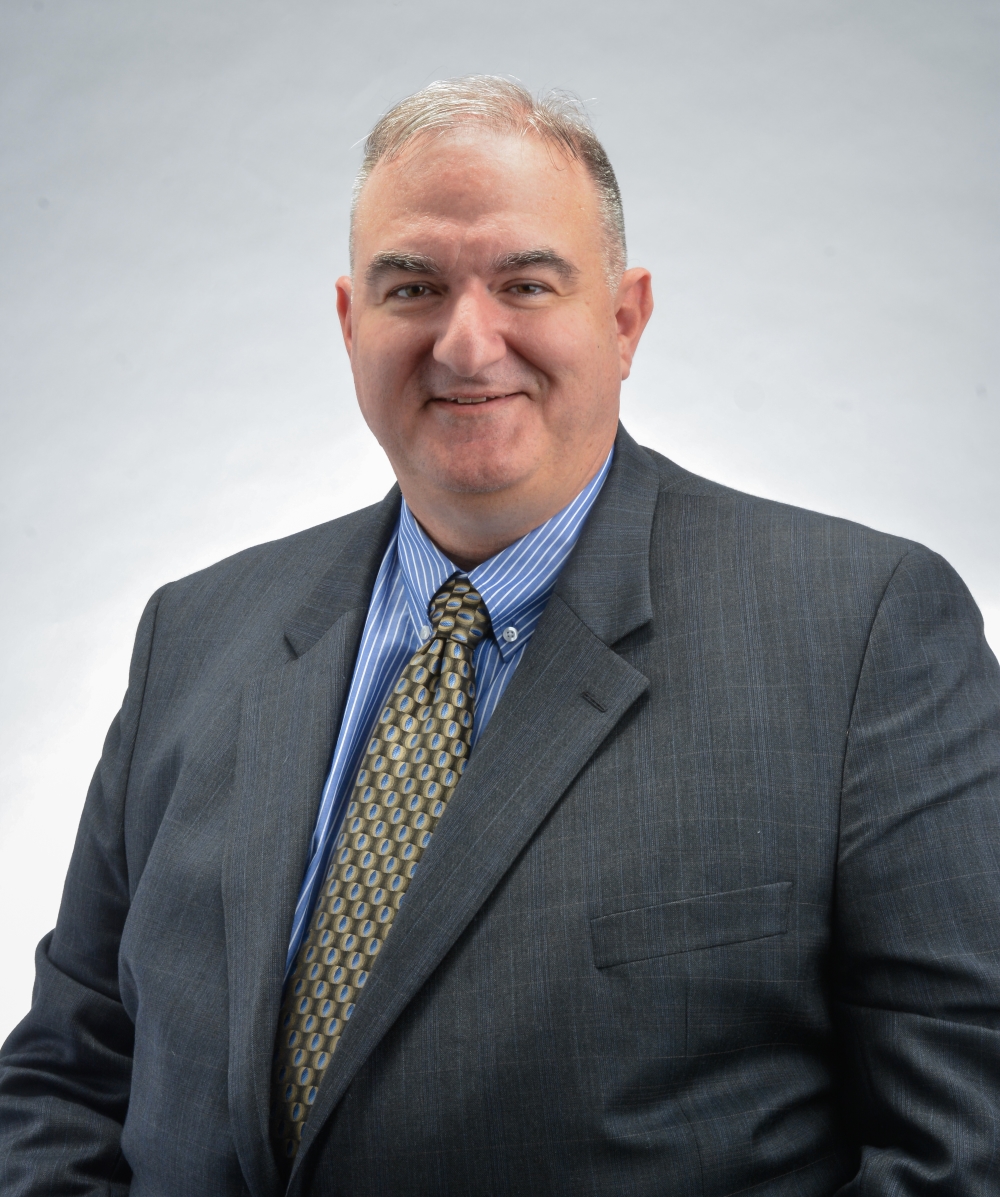 Robert Lyon, Chief Engineer and Executive Director of Flight Assurance, Maxar Technologies. Rob has held his position at Maxar (previously SSL) for six years. In his role as Executive Director of Flight Assurance, he determines whether a spacecraft is ready to launch, making him responsible for discovering any technical anomalies pre-launch and seeing them quickly and properly fixed. Rob monitors all missions from Maxar's Mission Control Center to ensure that good decisions are made by the flight operations team. He was chosen for this critical role based on his deep technical expertise and his proven ability to make sound decisions under pressure and lead every team he has headed at Maxar to success. Since joining Maxar, Rob has been a highly sought-after mentor in the company's formal mentoring program for high potential employees. His mentees consistently develop improved business acumen and technical and leadership skills, leading to quicker promotions and greater employee retention. Rob is seen by many at the company as a "go to" mentor for employees, particularly those facing professional challenges that might otherwise lead them to leave the company.
2018 Awards
Jillian Gorsuch, Additive Manufacturing Technology Manager, SSL. Jillian began her career at SSL through a Cooperative Education program in 2008 while working on her undergraduate degree in Mechanical Engineering at Cornell University. Upon graduating from Cornell with her Master's Degree in 2011, she joined SSL full-time as a Responsible Mechanical Engineer. Jillian was selected for her current position as Additive Manufacturing Technology Manager in 2017 and developed a 3-year technology roadmap for SSL's additive manufacturing (3D printing) capabilities and products. She now leads SSL's Factory of the Future initiative for additive manufacturing, which includes planning investment areas and training other SSL employees in the use and benefits of additive manufacturing.

Theodore McDonald, Manager, Raptor Test, SpaceX. Theodore "Theo" McDonald began his career at SpaceX in 2008 after graduating from Worcester Polytechnic Institute with a degree in Mechanical Engineering. Theo is currently manager of the Raptor test program, which is based out of SpaceX's rocket development facility in McGregor, Texas. Raptor is a new methane engine being developed by SpaceX for use on its next generation vehicle, BFR, which will be the most powerful rocket in history. Since 2014, Theo has led a hardworking team that has built the Raptor engine testing program and associated test hardware from the ground up. 

Mike Safyan, VP, Launch at Planet. Mike began his career in the space industry at NASA Ames, where he worked on the PhoneSat project, developing low-cost CubeSat platforms that use smartphone technology. In 2011, he joined the eight-person founding team at Planet Labs as a systems engineer. In his early career at Planet, Mike was responsible for obtaining the company's FCC Operational License, the first ever obtained for commercial CubeSats. Since then, he has been involved in the launch of over 300 satellites across twenty different launch attempts, helping Planet's fleet grow to the largest in the world. In 2017, Mike oversaw Planet's record-breaking launch of 88 Dove satellites on India's PSLV. 
2018 Mentor of the Year

Randy Segal, Partner, Hogan Lovells US LLP. Randy Segal co-heads the Global Space Practice at Hogan Lovells, a position she has held for nine years. Her career in the space and satellite industry started in 1992, and includes many leadership roles, including serving as general counsel or  director, for American Mobile Satellite Corporation, XM Satellite Radio, Hughes Network Systems, TerreStar Networks (now EchoStar), and Mobile Satellite Ventures/SkyTerra (now Ligado Networks). At Hogan Lovells, Randy represents a wide range of clients, including some of the most active global satellite innovators and new space companies, startups, large Silicon Valley players, and even sovereign governments. Throughout her career, Randy has served as a mentor, guide, and advisor for aspiring space professionals, particularly the growing number of young women entering the field. Her efforts include working with SatNews to profile more women at its SmallSat and Satellite Innovation Symposiums, as well as working actively with the Women in Space Initiative to advocate for mentorship and support for women in the satellite industry.
2017 Awards

Ryan Carlisle, Senior Manager, Launch Mechanical Systems, SpaceX. Ryan Carlisle began his career at SpaceX in 2011 as a Launch Integration Engineer and was promoted to Senior Manager of Launch Mechanical Systems in 2016. One of Ryan's greatest accomplishments at SpaceX was leading all design and engineering for the new transporter erector at SpaceX's newest launch pad at Kennedy Space Center's Pad 39A. The new transporter erector is stronger than SpaceX's previous TEs and is also smaller in cross section and more efficient than previous versions. While he is currently responsible for the ground systems that will support SpaceX's new heavy lift rocket, Falcon Heavy, his systems will also support NASA's Commercial Crew program for human space transport.

Joyeeta Chatterjee, Project Manager, Reed Smith. Joyeeta is currently a member of the aerospace team in the Financial Industry Group at the law firm of Reed Smith, where she advises on corporate transactional matters with a specialty in financing transactions and export-credit based projects. She also formulates business development strategies for the practice group based on analyses of industry trends and market outlook. Joyeeta regularly attends high-level international conferences and industry events, and is an active participant in discussions on industry developments and legal challenges.

Jamal A. Madni, Program Manager & Chief Architect, Special Projects, Boeing Satellite Systems. Jamal Madni began his career at Boeing Satellite Systems in 2013 as an Embedded Flight Software Engineer and Project Manager for National Programs. Over the next two years, he designed, developed and tested flight software for Boeing's multi-billion dollar space vehicle program and authored over 100 software technical peer reviews. His efforts earned him a promotion to Strategy and Business Development Lead for Advanced Missions and Programs. In his new position, Jamal led over $500 million of commercial, government and internal business capture efforts for the company in the areas of next generation communications, advanced analytics and microelectronics. In early 2017, Jamal became the youngest Program Manager and Chief Architect of Special Projects at Boeing. 
2017 Mentor of the Year

Jorge Villarreal Schutz, Founder and CEO of Elara Comunicaciones. Jorge Villarreal Schutz is the founder and CEO of Elara Comunicaciones. Since founding the company in 2004, he has led a consistently high-performance team, turning a small company into one of the Best Mexican Companies, recognized by the Deloitte firm, Citibanamex Bank and Tec de Monterrey University. Elara's Mexico City teleport is now recognized worldwide for its excellence through the World Teleport Association's certification program. Thanks to Jorge's leadership and support, Elara integrated in 2015 with the Northgate Capital private equity fund to further support its exponential growth of the last five years. Since founding Elara Comunicaciones thirteen years ago, Jorge has fostered a company culture of openness, self-realization, employee development, and commitment to customer service and experience. 
2016 Awards
Promise Award Winners

Dr. Jennifer Dawson, Space Systems Loral (SSL). Jennifer joined SSL in 2010 as a Senior Spacecraft Systems Engineer. In that position, she performed critical analysis of satellite design and led teams in design, test, and anomaly resolution. In particular, she led the mechanical design and environmental accommodation team for a NASA-hosted payload. Jennifer became Product Assurance Program Manager in 2015 and was one of the youngest employees at SSL to ever take on this position.

Pascale Dumit, SES. As a Manager of Spectrum Management and Development at SES, Pascale manages spectrum matters both at the Federal Communications Commission (FCC) and the International Telecommunication Union (ITU) and is responsible for the development and protection of spectrum assets for select SES projects over the Americas. Throughout her career, she has demonstrated a natural leadership as well as an inherent ability to bring together various parties and drive collaboration among them to achieve successful results.

Erin Feller, Boeing Network & Space Systems. During her time at Boeing, Erin has led space and ground architecture studies aimed at revolutionizing the future of the industry. She has consistently demonstrated her strong communication and leadership skills both within the company and with government customers. Erin has led several critical programs at Boeing, recently including one of the company's largest business orders for 2016.
2016 Mentor of the Year
David Myers, President & CEO, DataPath, Inc. As President & CEO of DataPath, David Myers is leading a renewed, privately-owned company that emerged after a spin-out from publically traded Rockwell Collins. In addition to product and market innovation, he believes the core foundation for any successful company is a highly collaborative culture. To foster this culture, David regularly walks the factory floor and holds skip level lunch meetings, so he can hear first-hand what "real people" think about their jobs and how the company is doing.
2015 Awards
Promise Award Winners

Jennifer Salmon, Space Systems Loral (SSL). Jennifer Salmon joined SSL as a Test Verification Payload Engineer in 2006, just after graduating from California Polytechnic State University, San Luis Obispo. She demonstrated her talent as a leader in planning and coordinating investigative passive intermodulation testing of a very complicated antenna configuration that pushed the power limits of SSL's test range.

Sarah Thomas, The Boeing Company. Sarah Thomas serves as Boeing's military liaison for the Department of Defense space and ground systems in Colorado. She is responsible for ensuring that changing mission needs are understood and communicated to the Boeing business units that serve them. She is the youngest employee and first female employee to serve the company in that job.

Ethan Lucarelli, Wiley Rein LLP. Working in Wiley Rein's Telecom, Media and Technology practice group, Ethan Lucarelli has become a specialist in regulatory, policy, privacy, security and transactional matters related to satellites, broadband, and both international and domestic information and communications technology (ICT).
2015 Mentor of the Year

Chris Stott, ManSat LLC US. Chris Stott founded ManSat in 2000 and was instrumental in the formation of the SpaceIsle initiative, which established the Isle of Man as a major domicile and corporate service provider to the commercial space sector. But for Chris, doing business and doing good for the next generation are inextricably linked.  He set up the ManSat Fellowship to give students from the Isle an opportunity to fully explore the industry he loves.
2014 Awards
Promise Award Winners

Adriel Carreno, Boeing Network and Space Systems. As the Missions & Programs Business Development Lead for Civil Programs, Adriel works with Boeing's customers and across numerous Boeing business and product groups to develop innovative, resilient, and affordable mission solutions and architectures.

Paloma Field, GCI Communications Group. Paloma Field was the primary engineer on a complex and geographically diverse VSAT network that covers the entire State of Alaska and regions of the Gulf of Mexico – while returning to school to earn a Master of Science in Project Management.

Erin Weber, Hogan Lovells. As lead negotiator and contract manager for many satellite programs, Erin's work at Hogan Lovells has expanded to cover all aspects of global satellite system procurements, transactions, insurance and financings.
2014 Mentor of the Year

Dr. David Whalen, Department of Space Studies, University of North Dakota. While at UND, Dr. Whalen has mentored and taught countless students, and is known as the faculty member who will go the extra mile to help the next generation.
2013 Awards
Promise Award Winners

Sunali Chokshi, Section Supervisor, Space Systems/Loral. During her seven years at Space Systems/Loral, Sunali has been on the fast track: working in a series of positions of increasing responsibility as a Test Engineer, a Project Responsible Engineer, a Unit Manager and is now a Section Manager. 

Emma Hinds, Technology Analyst, The Tauri Group. Emma is a serious space and satellite policy maven, with stints at the Space Policy Institute, Office of Management & Budget, NASA and Booz Allen Hamilton already behind her.

Sarah Warren Rose, Lead Engineer, Mechtronics/Guidance Navigation, and Control, Interorbital Systems. A mechanical engineer by training, Sara is a relentless innovator in both the physical and digital worlds, who holds numerous patents in the field of Rotary Engine development. 
2013 Mentor of the Year

Clayton Mowry, President, Arianespace, Inc. In a career bridging government, the nonprofit sector and the launch business, Clay Mowry has developed a reputation as a trusted and capable leader as well as an approachable and supportive mentor for the next generation.
2012 Awards
Promise Award Winners

Brian Mengwasser, Engineer, Innovation Projects, SES. A young engineer renowned for his ability to quickly develop analytical tools to unravel complex problems, Brian developed software to manage help manage a year-long crisis and is also known for his ability to develop innovative ideas, articulate them clearly, and build support on both the engineering and business sides of the company. 

Nicole Robinson, Vice President, Marketing & Corporate Communications, SES Government Solutions. The youngest vice president in the history of her company, Nicole Robinson has been instrumental in helping SES Government Solutions promote its services to one of the toughest customers on the planet.

Karen Yasumura, Government Affairs Manager, Intelsat General Corporation. As a young military legislative assistant on the staff of a Colorado Senator, she helped to lead an effort to draft language creating a more efficient system for absentee voting by deployed soldiers, then worked to organize a coalition involving the Defense Department, the Postal Service, the Department of Veterans Affairs and state governments to make it happen.
2012 Mentor of the Year

Richard Wolf, Vice President, Telecommunications & Affiliate Support, ABC Television Network. Richard is described as a quiet leader and a man who combines humility, professionalism and deep caring about the industry and the people who make it up. "He showed me what a real broadcaster is," said a friend who started his career at the same time. "Attention to detail and commitment, never looking for a quick exit but making sure all the T's were crossed. It taught me the proper mindset in a way that inspired me to work hard and better because of the example he set."
2011 Awards
Promise Award Winners

David Giger, Director, Dragon Spacecraft Development and Director, Dragon Propulsion, SpaceX. David serves as lead Director for Dragon Spacecraft Development. While leading that demanding program – on which much of the company's future depends – he also serves as Director of Dragon Propulsion, which makes him the top engineer responsible for the design, development, test and flight of the Draco hypergolic engines used for attitude control on the Dragon spacecraft.

Adam Maher, Mechanical Systems Engineer, Spacecraft Systems Engineering, Space Systems/Loral. Working on Loral's next-generation spacecraft bus platform, he quickly evolved as the technical lead, despite being the team's youngest member. "Adam has an exceptional ability to learn and adapt to new situations gracefully," wrote his manager. That grace under pressure makes Adam a young engineer to watch in the years ahead.

Rohit Iyer Seshadri, Senior Member, Technical Staff, Hughes Network Systems. In four short years, Dr. Rohit Iyer Seshadri has made his mark at Hughes, the world's leading provider of satellite broadband for home and office, and of managed network solutions for business and government. He helped develop an extremely complex and accurate performance prediction model for the system, and went on to make major contributions in 16-APSK modulation equalization techniques, which were incorporated into the design.
2011 Mentor of the Year

Tom Eaton, President, Harris CapRock. Tom Eaton, President of Harris CapRock, is recognized across the industry for a remarkable track record in positioning businesses for their next phase of growth. But inside the company, Tom is just as well known for the Rising Stars program, which he launched in 2009. The program identifies young leaders within the company who are making their mark in the satellite services field and demonstrating their commitment to customers through service and innovation.
Honorable Mentions
Tyler Moeller, Senior Engineer, Level 2 Support, Intelsat Video Operations Center. Tyler consistently demonstrates superior knowledge and understanding of today's video encoding and transport systems.  He has unique ability to ferrt out the root cause of service issues and interruptions.  When Intelsat formed a Level 2 support group for its Video Operations Center, his name was at the top of a short list of employees deemed to have the right mix of knowledge and attitude.  With his help, Intelsat's Managed Video Services reached 99.999% availability for the first time every in 2011.
Richard Roithner, Senior Consultant, Euroconsult. Richard joined Euroconsult as an intern, having already earned an MBA and participated in consulting projects with major companies like Telekom Austria.  In five years, he has advanced from intern to senior consultant managing projects including assessment of complex business cases and due diligence for transactions worth billions of dollars.  He is responsible for Euroconsult's Mobile Satellite Communications Markets Survey and has contributed significantly to the company's financial assessment capabilities.
2010 Awards
Promise Award Winners

Captain Cheronda V. Spann, Project Manager, SBIRS GEO-1 Space Vehicle, Space & Missile Systems Center, United States Air Force. Calling her the #1 ranked officer in her category, Lt. Col. Jack Allen said, "It doesn't get done without her."  Responsible for assembly, integration and testing of the $3bn GEO-1 satellite of the Spcae-Based Infrared System, Capt. Spann has taken the lead in pushing the program successfully through major choke-points with a combination of strong leadership, skilled diplomacy and a talent for team-building.

Angela Wheeler, Engineer, RF Operations Level 2, Intelsat. Working from Intelsat's operations center in metro Atlanta, Angela serves as RF Communications and Operations lead on satellite transitions and RF interference management at Intelsat. She oversees a team of engineers that offers vital operational input on mitigation strategies for interference from G-15 – which was quickly dubbed ZombieSat by the press – as well as helping customers' technical staff deal specific challenges as they arise.

Shlomi Izkovitz, Deputy Vice President, Sales & Marketing, RRsat Global Communications Network. Shlomi Izkovitz is a model of the successful sales engineer, who combines a strong technical background with creative selling to make major contributions to his company. Vice president of sales and marketing Lior Rival calls him a "team-builder, who inspires confidence in his co-workers" and a "generous mentor for other team members, always glad to share sales techniques he has found to be effective."
2010 Mentor of the Year

Andrea Maleter, Senior Technical Director, Space and Telecommunications, Futron Corporation. In an industry career that began at Comsat, where she served on the Intelsat Board, and took her to Intelsat and Futron Corporation, Andrea has worked tirelessly to support and promote the careers of her colleagues. "She has a feel for who is good at what," said one of her nominators, "and she makes sure the 'who' and the 'what' meet."
Honorable Mentions
Lt. Sean Zabriskie, Manager, HEO Payload Integration, Launch and Operations, SBIRS Squadron, Space and Missiles Systems Center, United States Air Force. Lt. Zabriskie leads the effort to integrate the Space Based Infrared Systems Highly Elliptical Orbit (HEO) payload on its host satellite. Leading a 5-member team, he has negotiated integration costs, awarded the system integration contract, captured the interface changes for future HEO payloads, and rewritten hundreds of interface requirements document. His work has identified $30 million in savings that was applied to higher-priority tasks.
Michael Stauder, Teleport Technician, Intelsat Kommunikations GmbH. A shift technician at Intelsat's Fuchstadt Teleport, Michael volunteers to develop applications for administrative and operations purposes, including a monitoring and alarm tool for iDirect platforms and a relational carrier database that puts diagnosis of transmit and receive circuits just a mouse-click away.  He is the main contributor to an Intelsat operations ERP tool called TDAF that models the entire infrastructure of the Fuchstadt facility.
John Huddle, Senior Product Manager, Media Services, Intelsat Singapore PTE Ltd. John has been fundamental in leading Intelsat's efforts to expand its business in Asia, Africa and Europe.  He recently secured a historic service contract with Multichoice in Africa  He is also leading the company's marketing efforts for Intelsat's new IS-17 satellite at 66°E, which will provide linear C-band capacity into the Asia-Pacific region and capitalize on the IS-10 video community for India.
2009 Awards
Promise Award Winners

Dr. Max Kamenetsky, Principal System Engineer, Space Systems/Loral. Intellectual and emotional honesty have earned Dr. Max Kamenetsky a respected role in providing technical leadership for Space Systems/Loral's internal technology developments. Through his personal initiative, creativity and exceptional problem-solving skills, Max provided the necessary drive to push the critical ground based beam-forming component of the TerreStar MSS network to fruition.

Robert D. Scheige, Assistant Vice President, Willis Inspace. In his five years with Willis, Robert Scheige has brought a fresh perspective and initiative that has served the company's clients well. His quick grasp of the industry's complexities helped him successfully identify areas of risk, bring opposing issues to common ground, and introduce new concepts to the insurance community in support of his clients, including Space Systems/Loral.

Stefano Poli, Sales Manager, Thales Alenia Space. An Italian citizen educated in the USA, Stefano has consistently demonstrated technical competence and marketing savvy, and currently plays a central role in leading the company's bidding activities including strategy development and bid management.
2009 Mentor of the Year

Dom Stasi, Chief Technology Officer emeritus, Avail-TVN. Some people are born educators. Dom's ability to make the complex technical aspects of satellite communications understandable, led him to expand his courses beyond engineers to lawyers, accountants, managers, and other non-technical professionals across the industry. Today, Dom continues to teach young professionals as part of the Mavericks program at the Cable Television Center at the University of Denver.
Honorable Mentions
Melanie Charles, Marketing Manager, WEGENER. Joining WEGENER when the marketing communications department consisted of one person, Melanie Charles essentially created the company's marcom function. She launched a new corporate Web site from scratch; generated all marketing marterials, plans and executes all events, and brought professional public relations to the company.
Bevan Gibson, Technology Executive, Sky News. Bevan Gibson has a wealth of experience in implementing IP technologies throughout Sky News. He currently heads the implementation of HD at Sky News and has been instrumental in placing the company at the forefront of S-DNG and new IP technologies, from BGAN to cell phones to VSATs.
Andrea Kociancic, Director of Fleet Development, SES WORLD SKIES. Andrea Kociancic plays a critical role in her organization planning the future satellite fleet for both replacement and expansion programs. Andrea's ability to lead by example, grounding herself in the project at hand, has won her admiration and support from the teams reporting directly to her, as well as those that do not, with equal success. 
John Mullen, Manager, RF Engineering, Segovia, Inc. John Mullen skillfully executes every phase of a project including detailed solution design, equipment integration, proof-of-concept testing, custom documentation, and field implementation. His strong work ethic and ability to solve complex satellite communication problems have made him a trusted subject matter expert both within the company and to DoD and civil authorities.
Lior Rival, Vice President, Sales & Marketing, RRsat Global Communications Network Ltd. Lior Rival brings a contagious passion and excitement to his role. Under his leadership, the company has thrived, growing its sales and marketing department from 2 to 14, and has grown revenue to an annual record of $79 million.
Mike Scotto-Di-Cesare, Director, Business Development, Access Service Line Manager, Globecomm. During his tenure, Mike Scotto-Di-Cesare has played a vital role in the organization by designing and implementing multiple infrastructure projects globally. His commitment to education and furthering his knowledge of new technologies has gained him the respect of Globecomm management, his peers and his customers.
2008 Awards
Promise Award Winners
David Cavossa, Vice President, SATCOM, Arrowhead Global Solutions. David Cavossa has consistently demonstrated a dedication and passion for the satellite industry beginning with his work in NASA's Office of Legislative Affairs and Office of External Relations, most notably for educating congressional staff regarding NASA's budget, staffing NASA's "War Room" during the 2001 NASA appropriations votes in Congress and developing the Chinese Space Activities Summary for the NASA Office of External Relations.
Yvette Dominguez, Manager, Payload Design Section, Space Systems/Loral. In her ten years at Space Systems/Loral, Yvette has stepped up to every challenge and opportunity with a dedication to excellence. She has helped design some of the world's most powerful satellites including EchoStar XI, which was launched in July and provides 20-kW end of life power.
Nick Mitsis, Manager, Corporate Communications, Intelsat. In 2006, Nick joined Intelsat and has successfully elevated Intelsat's in-region visibility through a pro-active PR campaign. Beyond his day-to-day responsibilities, Nick has taken on a leadership role in the SSPI Mid-Atlantic Chapter, where he encourages young satellite professionals to take an active role in the industry.

2008 Mentor of the Year
Dick Tauber, Vice President Transmission Systems & New Technology for the CNN News Group. It would be hard to find somebody in the broadcast or satellite business who has never heard of Dick Tauber. During a long and distinguished career, Dick Tauber has mentored and inspired many with his immense knowledge, integrity and excitement for the business, from such up-and-coming talent as CNN's Arnie Christianson (2007 Promise Award winner) to established broadcast and satellite executives.
2007 Awards
Promise Award Winners

Arnie Christianson, Operations Manager, CNN Satellites & Transmissions. Arnie has had a transformative impact on the way CNN gathers the news, developing a revolutionary digital newsgathering (DNG) system that has made possible both live and recorded video reporting at standard broadband speeds.

Derek Edinger, Structural Analysis Manager, Space Systems/Loral. As a Structural Analysis Manager, Derek has built fast-growing teams to handle satellite structure loads definition and stress analysis, and he has a talent for putting cross-functional projects back on track when faced with challenges.

Hayley McGuire, Business Development, Space & Intelligence Systems, Boeing Satellite Systems International. Hayley has worked as the System Test Procedure lead for all satellite products, as a Systems Engineer, and as the Chief of Staff to the President of Boeing Satellite Systems, helping to manage much of the day-to-day commercial and civil activities of the business.
2007 Mentor of the Year

Francesco Frenza, Senior Vice President, Corporate Engineering, Cisneros Group. Mr. Frenza, who started his career as a lab technician, is credited as the "father" of television development in Venezuela and much of Latin America. Working closely with both undergraduate and graduate engineering students on their thesis development, he has mentored a generation of young people who now hold senior management positions at Claxson Interactive Group, Harris, HBO Latin America, Scientific-Atlanta, Sony, Harmonics, DirecTV, and A&E Latin America.
2006 Awards
Promise Award Winners

Alejandro "Alex" Flores, Product Manager, IP Network Services, Intelsat. In his current role, Mr. Flores serves as a bridge between product management and Operations/Engineering by analyzing, defining and clarifying business requirements in support of the Network Services product portfolio. Products and services that he actively manages are: Intelsat On-Demand, VoIP Hosting Services, VSAT and Disaster Recovery Solutions.

Eileen McGowan, Program Manager, Futron Corporation. Eileen works primarily on satellite market research, forecasting, and asset valuation projects. Eileen also manages Futron's FCCFilings.com subscription service, an online source of regulatory documents related to satellite telecommunications. In addition to these duties, Eileen oversees the monthly Friends of Futron updates that summarize activity in the space industry and serves as Futron's Quality Manager for the company's ISO registration.

Dennis Mlynarski, Antenna Engineer, Senior Staff, Lockheed Martin Commercial Space Systems. Dennis Mlynarski has been a member of the Lockheed Martin Antenna Engineering Department for the past 10 years. Mr. Mlynarski is currently responsible for the antenna Passive InterModulation (PIM) and high power design of all commercial and government programs for Lockheed Martin Commercial Space Systems in Newtown, PA.
2006 Mentor of the Year

Andrew Werth, Former President of Hughes Network Systems International. Mr. Werth was the former President of Hughes Network Systems International, where he was responsible for all international operations, including sales, joint ventures, and overseas activities. Mr. Werth established Hughes Network System's presence in 17 countries and oversaw the company's growth from its founding as Digital Communications Corporation in 1971, to sales of over $1.4 billion in 1999.