How Satellites Make a Better World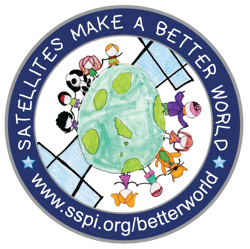 SSPI develops, distributes and promotes powerful stories that depict space and satellite technologies as the world's invisible but indispensable infrastructure, contributing to the economy, society and sustainability of planet Earth.  We also host a Better Satellite World Awards Dinner in London each December to honor organizations for developing and using space & satellite technologies to make a better world. 
The campaign targets students and young professionals seeking a career that makes a difference in the world.  It educates the regulators and policymakers on whose judgment the industry depends.  It engages potential customers who might not otherwise consider satellite as an option.  And it provides sponsors with unique content that promotes their technology and services in an exciting new light.
Is the Campaign Working?
Thanks to our media and association partners, our sponsors and members, the BSW campaign generated 3.5 million brand exposures for our sponsors and in-kind advertising value worth $410,000 in its first two years.  With your support, we can do much more.
Share our Content - It's Free!
We make the BSW stories and videos freely available for you to share through social media, your employee newsletter and in presentations to customers, investors, conferences and the press.  Go ahead and point people to it, include it in customer communications, or download it from YouTube using one of the popular free download services.
Sponsor the Campaign
Support the campaign by sponsoring an individual story and video produced by SSPI.  For greater impact, step up to become a campaign Patron or Leader and SSPI will produce a story and video about your company's technology and services contributing to a better world.  Depending on how you chose to sponsor, recognition in stories and videos generates up to 375,000 gross impressions across the industry over six months.
The Better Satellite World campaign was created by the Space & Satellite Professionals International in partnership with