How Satellites Make a Better World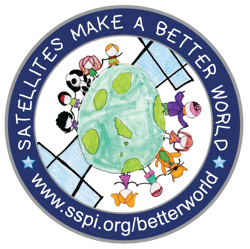 Mobile phones have satellite inside. So do TV programs and computer networks, weather reports and military operations, public safety and transportation systems, retail payments and the world's financial markets. Satellite professionals know the immense contributions our technology makes to human welfare, commerce, government, security and safety.
And it is time we told the world about it – because too many people think of satellite only when they see a news story about a launch failure or a natural disaster where satellite is the last resort for communications. That lack of awareness has tangible results: regulatory assault on our spectrum, lack of government funding for satellite solutions to the digital divide, the customers in new markets who will never give satellite a try.
SSPI has begun writing a new story. Working with partner associations and the leading companies in our business, we have a launched a campaign, How Satellites Make a Better World, to change the global conversation about satellite. It won't be easy or quick – but a successful campaign will help level the playing field between satellite and its competition and expand the opportunities available to our industry.
Help Us Spread the Word
SSPI and its association partners invite companies, associations and others to join our campaign to speak the truth about satellite. Here's how:
Supported by the Industry
Our thanks to the many companies and associations that are helping to spread the word about satellite. Find out who. 
The Better Satellite World campaign was created by the Space & Satellite Professionals International in partnership with