David Harary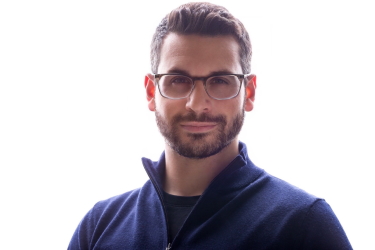 Acquisition Program Analyst, OBXTek Inc., Office of the Assistant Secretary of the Air Force for Space Acquisition and Integration (SAF/SQ)
David began his service as an Acquisition Program Analyst for OBXtek Inc. in 2020, a position in which he works for the Office of the Assistant Secretary of the Air Force for Space Acquisition and Integration at the Pentagon. In his current role, he monitors and tracks the planning, programming, budget and execution of over $15 billion, including a portfolio of more than 80 U.S. Space Force programs such as GPS, communications, remote sensing, missile warning and environmental monitoring satellites and ground stations. David previously served as a Legislative Analyst with ASRC Space and Defense at the Headquarters of the NOAA Satellite and Information Service. While completing his degree in Economics and Geography and International Trade, he served as a legislative and congressional intern and then as an outreach intern for the Human Exploration and Operations Mission Directorate at NASA. David has focused both his work and research on the role of remote sensing Earth Observation (EO) satellites have in predicting food and water insecurity.
In addition to his work at the Pentagon, David serves as Executive Director for the Center for Development and Strategy (CDS), a non-profit think tank that researches the nexus of sustainability, economic development and security. He founded CDS in 2014 and participated on the think tank's behalf in high-level United Nations General Assembly events on the African continent's strategy for economic development in 2018 and 2019. Under David's guidance, CDS regularly publishes in top scientific and foreign policy outlets, including Scientific American, the Bulletin of Atomic Scientists, Slate, Just Security, War on the Rocks and The Diplomat. He has also led the organization's DataViz team to develop mapping visualizations and dashboards that communicate environmental and security hazards in real time. David helped CDS launch its first podcast, Climate Charge, in 2021. For his achievements at the Pentagon and CDS, he has received numerous awards and accolades, including being named a 30 Under 30 Leader in Sustainability by GreenBiz and Corporate Knights Magazine and being recognized for process improvement by the Assistant Secretary of the Air Force for Acquisition, Technology and Logistics.
Outside of work hours, David serves on the steering committee of the Washington D.C. chapter of Israel Policy Forum. He also serves as the Membership Lead of Resource Competition, Environmental Security and Stability at the Pentagon, a DoD-wide community of interest groups focused on environmental security. David regularly volunteers with environmental organizations focused on marine conservation, including Oceana, Ocean Conservancy and NOAA's Office of National Marine Sanctuaries. He also helps raise funds and awareness for Stop Soldier Suicide, a non-profit leading the fight against veteran suicide.