Alix Rousselière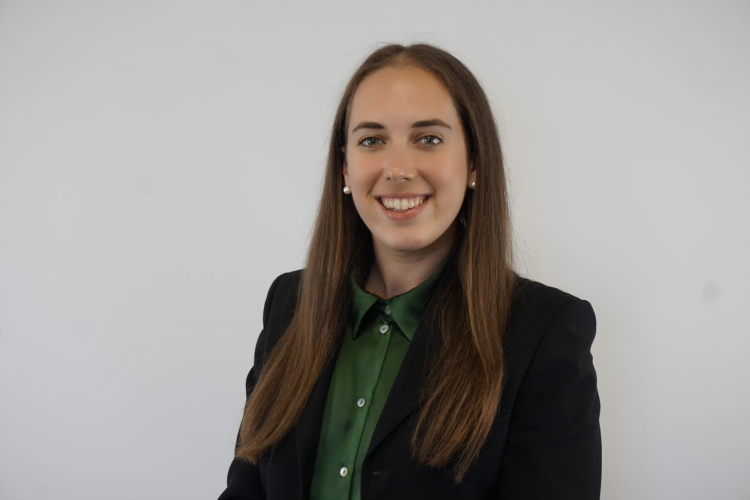 Strategy Consultant for Satcom, Euroconsult
Alix Rousselière is a Strategy Consultant for Satcom at Euroconsult, which she joined in April 2022. Her role responsibilities include advising satellite operators and space agencies, conducting commercial and financial assessments and developing market intelligence reports on a variety of topics, including milsatcom and NGSO constellations. Although not an engineer herself, Alix has completed exemplary work on highly technical technology harmonization dossiers for the European Space Agency (ESA), demonstrating her ability to learn and adapt quickly. She participated in more than 12 international consulting missions within her first year at Euroconsult. Before joining Euroconsult, Alix spent two years at Thales in Abu Dhabi where she worked on Strategy and Commercial Development for Defense & Space Key Accounts. In particular, Alix formulated and helped implement a new, transversal, coordinated 5-year Strategic Plan for the company's UAE Defense accounts by analyzing trends and providing recommendations to C-level executive management on priority subjects and associated investments. She holds a Master's degree in International Relations and an undergraduate degree in Economics.
Prior to her work at Thales, Alix spent half a year with the French delegation to NATO in Brussels, where she focused on Defense Policy Planning matters, including space policy, thus beginning her journey into the space sector. While working with the French delegation to NATO, she drafted and negotiated several Allied policy positions that were agreed upon by Heads of State and Government at the 2018 NAT Summit. Alix also prepared several other high-level events, including Chiefs of Staff meetings and 3 Ministerial meetings. Her passion for technology and the space sector has led Alix to constantly learn about new technology trends, particularly those within the satellite communications industry. She is keen on anticipating the medium to long-term effects of these trends on the wider public. Alix is known for her leadership skills, collaborative nature and commitment within her team and, in particular, for her ability to "zoom out" and see the bigger picture in order to bring new perspectives to any discussion.
Outside of working hours, Alix volunteers with elementary school children from disadvantaged neighborhoods, inspiring them to pursue an interest in STEM. She regularly donates blood and has donated her hair multiple times to make wigs for individuals suffering from chronic hair loss or cancer.