Ali Akhtar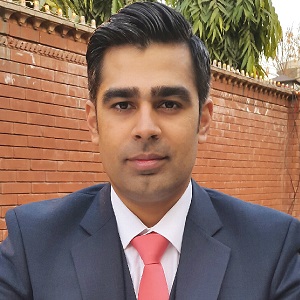 Head of Commercial Satellite Services, Supernet Limited
Graduating as a telecommunications engineer from the National University of Sciences and Technology in Pakistan, Ali has been a part of the satellite communications industry since 2010 when he began his careers as a systems engineer designing and sizing multiple satellite communications networks around dedicated and shared platforms for C-band, Ku-band and Ka-band networks. In 2012 he was appointed Supernet's Product Manager for Pakistan's first Ka-band satellite broadband service followed by a promotion to Senior Product Manager in 2014 making him the product head for all of Supernet's Ka, Ku and C-band internet, intranet and satellite backhaul products and services. As a key executive of the satellite communications industry in Pakistan and Head of Commercial, the role he was elevated to in 2017, Ali has a lead role in coming up with practical solutions to connect the unconnected in the country.
Ali has worked closely with the industry's equipment manufacturers and satellite operators ensuring that the satellite industry in Pakistan stays abreast of and contributes to the global technological roadmap. Some of Ali's greatest successes have come through his work with telcos with solutions achieving world record levels of transmission rates for cellular satellite backhaul networks as well as using GEO and MEO technologies to launch (and grow) 3G and LTE services over satellite for the first time in the country's history. He has overseen the growth of Supernet's satcom business to include over 2,500 active terminals in the country over Ka, Ku and C-band networks for the enterprise, telcos, government, defense and media verticals. Ali's accomplishments have led to both him and his organization receiving international recognition including the Community Effort Award in 2013 from Yahsat, Innovation Awards in 2014, 2016 and 2017 from Yahsat and the Young Talent Award 2017 from Asia Pacific Satellite Communications Council.
Ali has been championing the role of satellite networks with positive real world impacts on the lives of people, changing the conventional wisdom about satellite communications in Pakistan and driving business growth for the country's satellite communications industry and the global satellite players connected to it.