Sapna Rao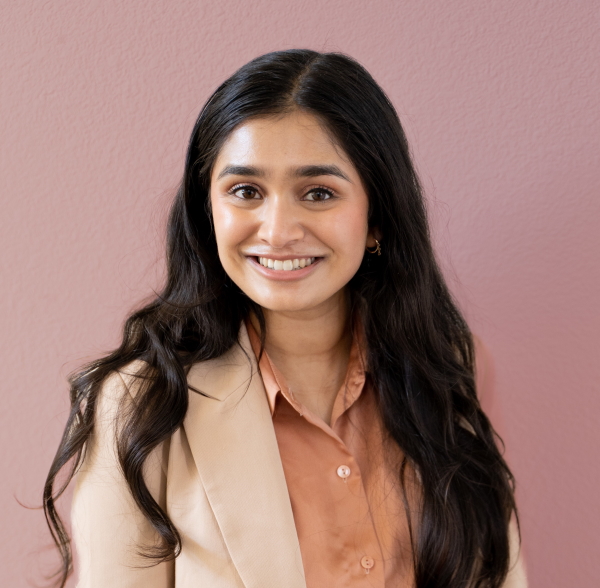 Senior Systems Engineer, Lockheed Martin
Sapna Rao is a Senior Systems Engineer at Lockheed Martin. She joined the company in 2018 after graduating from the Virginia Tech College of Engineering with a degree in Aerospace Engineering and completing an Aerospace Engineering internship with Lockheed Martin. Sapna quickly became integral to many Lockheed Martin initiatives, playing an active role as a Software Systems Engineer, Systems Engineer and Mission Operations Developer on significant programs including Artemis I, Artemis II, the Human Landing System, and the Cryogenic Demonstration Mission. She currently serves as the lead for developing customers and partners from industry and academia to participate in Lockheed Martin's Lunar Mobile Vehicle project. Sapna is also the technical lead for Project Agni, a machine learning and artificial intelligence tool that can detect wildfires using lightning and weather data. She is also leading the generation of mission operations sequences for the Cryogenic Demonstration Mission. This mission is proving out the technology for transferring liquid hydrogen in orbit demonstrating refueling in space. This capability will enable future deep space exploration to Mars and beyond.
From March 2022 through January 2023, Sapna served as Chief Engineer for Lockheed Martin New Ventures, a role that placed her at the forefront of the intersection between LM and new external companies developing innovative space businesses. Her responsibilities spanned across a range of operations, from air traffic control and weather monitoring to launch and situational awareness. She was enabling these companies to develop through partnerships on various proposals and projects. Sapna is actively involved in Lockheed Martin's Women's Impact Network, in which she served as the leader of the Professional Development Committee. In this role, she organized 12 different events throughout the year hosting more than 100 women at Lockheed Martin. Her exceptional performance in these roles earned her two prestigious Lockheed Martin awards – the Lockheed Martin Commercial Civil Space Shooting Star 2021 and the Lockheed Martin's Women's Impact Network Rising Star 2022.
Outside of working hours, Sapna is a Young Professional Advisory Board Member for Students for the Exploration and Development of Space (SEDS) and a member of the Space Frontier Foundation Diversity Equity and Inclusion team. She also serves the Space Generation Advisory Council (SGAC) as the primary Lockheed Martin liaison for coordinating company sponsorships and as the co-lead for the ACHIEVED team, which is part of the Space Exploration Project Group. Her work with SGAC extends to working on the organizing team for several conferences including the Space Generation Congress and the Space Generation Fusion Forum. Additionally, she has been selected to be the SGx Conference Deputy Manager for 2024 – a testament to her leadership skills and industry recognition. SGAC's SGx is the young professionals conference that occurs during the first 2 days of the annual SATELLITE conference in Washington, DC. Sapna plays an active role in the International Astronautical Federation (IAF) as well, serving as a member of the Space Systems, Human Space Exploration, Space Security Working Group and Young Professionals committees. She has contributed to the preparation of the IAC 2023 by helping with the selection of sessions, abstracts and awards. Sapna also actively participates in outreach initiatives related to Science, Technology, Engineering, Art and Mathematics (STEAM) across Europe as part of the Our Giant Leap Initiative with SGAC. She also regularly volunteers in her community advocating for STEM for minority groups as this is one of her passions. She also has talked at several conferences including being a Keynote Speaker at the SheTech conference for female high school STEM students, 2023 Denver Women in Tech Conference, 2021 Paraguay Girls Who Code Kuna Fest, and many others.