Advertise in the Official Magazine of SSPI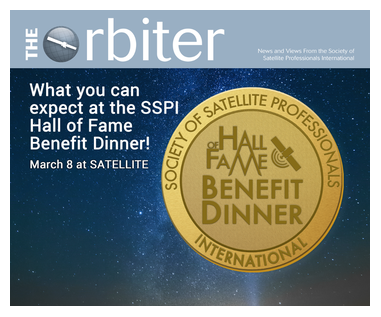 SSPI has transformed its monthly news vehicle, The Orbiter, into a beautiful, page-turning digital magazine you can read from your desktop, tablet or phone, or as a handy print-out to carry with you on travel trips. The Orbiter brings SSPI news, coverage of the Better Satellite World campaign, and the annual Workforce Study to more than 6,000 members and industry contacts.  
Advertise With Us
We invite companies to advertise in the new Orbiter.  Full-page and half-page ads are available  Some SSPI sponsorships include one or more ads with the sponsorship – but now you can purchase an ad directly!  Download the media kit.