Trina Jefferson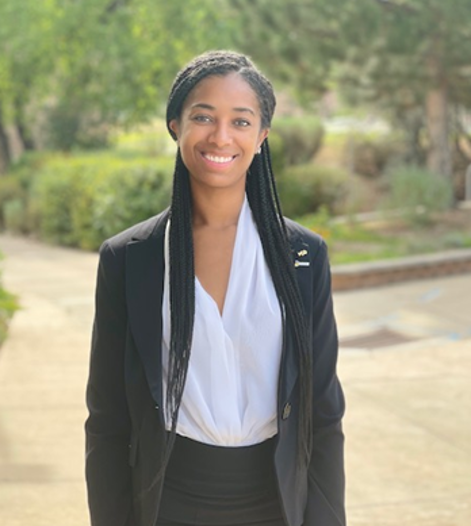 Systems Engineer, Ball Aerospace
Trina Jefferson is a Systems Engineer at Ball Aerospace. She joined Ball Aerospace in 2019 after completing her Bachelor's degree in Mechanical Engineering at Texas Tech University. Trina has held multiple leadership roles in her 3 years with the company, all while completing her Master of Science degree in Space Systems Engineering at Johns Hopkins Whiting School of Engineering. In her current role, she works on the model base system for the Next-Generation Overhead Persistent Infrared (OPIR) Polar mission payload, a program that aims to provide improved, more resilient missile warning systems. While serving as a Systems Engineer, Trina is also the Change Control Lead for the Engineering Review Board. Before taking on her current position, she served as Mechanical Engineer for Ball's Imaging X-Ray Polarimetry Explorer (IXPE) program. Trina designed hardware to test and integrate into the program and was a member of the team from preliminary design review all the way through critical design review. She recently completed Control Account Manager training with Ball program managers for which she received her certification.
In addition to her other accomplishments at Ball, Trina was a key member of the team working on the Roman Space Telescope. She designed the critical interface required for use with the customer's hardware and conducted alignment for all 7 test fixtures. The task required the hardware to accurately hit within one thousandth of an inch on the first try, and Trina rose to the challenge with confidence and precision. Outside of her day-to-day job tasks, she is active in many of Ball's programs to support collaboration and inclusion. Trina co-leads the African Diaspora Ball Network (ABDN) and dedicates much of her time to several of its subcommittees, particularly the Ball Black, Indigenous and People of Color (BIPOC) committee. In 2021, she co-founded the BIPOC Mentorship Program to foster lasting relationships between mentors and mentees and to provide extra support for students of different backgrounds and cultures. The program included 64 students from the University of Colorado, Boulder and Metropolitan State University in its first year, with plans to expand and invite more students in the future. Trina is also an active member of Ball Aerospace's Diversity & Inclusion Advisory Council.
Outside of working hours, Trina constantly seeks to improve her own skills and pass on her knowledge to the next generation. She joined the Urban Leadership Foundation of Colorado's Leadership Program in 2021 and was presented with the Richard Lewis "Rising Star" Award at its conclusion for her strong leadership skills. Trina also received the Denver Business Journal's Innovators 25 and Under award and was recognized as a member of the New Generation Space Leadership cohort at the 2022 Space Symposium. She is an active member of the National Society of Black Engineers' (NSBE) Denver professionals outreach program, in which volunteers go to selected schools to build STEM kits with the students. Trina also connects regularly with the Delta Sigma Theta Sorority to find service and outreach opportunities in her community.