Aysha Alharam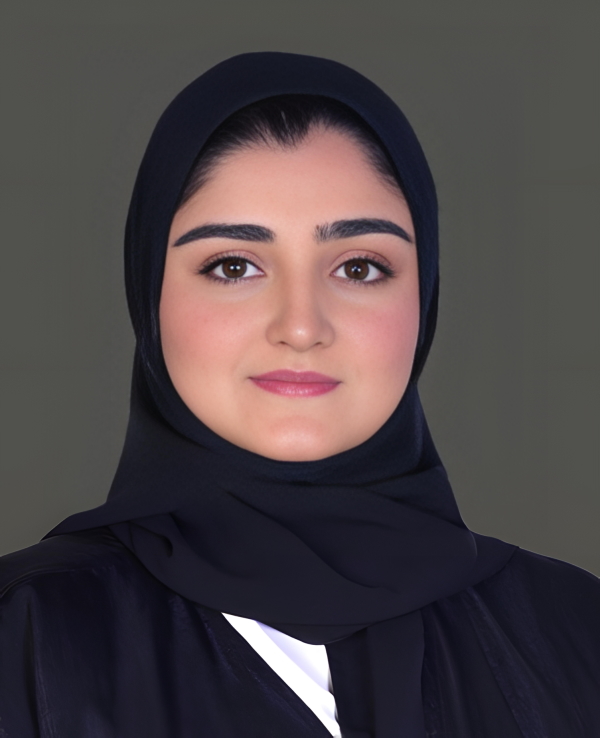 Acting Head of Satellite Design and Development, National Space Science Agency, Bahrain
Aysha Alharam is the current Acting Head of Satellite Design and Development for the National Space Science Agency (NSSA) of Bahrain. She began her career in 2018 when she was selected as one of the nine first members of the Bahrain Space Team, a position that had over 4,000 other applicants. As the first Bahraini space engineer leading the team, Aysha served as project manager, idea innovator and software developer for the "Aman" payload project, which won the prestigious Payload Hosting Initiative – organized by the United Nations Office of Outer Space Affairs (UNOOSA) and Mohammed Bin Rashid Space Center (MBRSC) in 2022 – out-competing space agencies, companies, universities and research centers from over 100 countries. The Aman payload project showcases Eng, which focuses on securing satellite data through a novel cybersecurity encryption algorithm based on FPGA and parallel processing technology. Aysha personally developed the idea of the AI-based image processing system that will be onboard the first Bahraini satellite, "AlMunther," the first of its kind in the Middle East region. She completed her education with two Masters degrees, one in Electrical and Computer Engineering with a concentration in space technology from Khalifa University in the UAE and one in Information Technology and Computer Science from the University of Bahrain.
In addition to her major contributions to the Aman payload project, Aysha has been responsible for many other project successes at the NSSA. She served as leader of the Bahrain Space Team during development of the Light-1 satellite, a 3U Cubesat designed to detect terrestrial gamma-ray flashes. Aysha has developed other satellite projects for the NSSA, including DhabiSat, for which she developed the first Bahraini software for space related to the Attitude Determination and Control System (ADCS). She has also participated in and received awards at numerous prestigious events, including taking third place in the JAXA Kibo Programming Challenge, excelling in the Microsoft Energy Core Hackathon and receiving an award at GITEX. Aysha has published 35 research papers in renowned journals and for major conferences in an effort to make her experience and knowledge in space system technologies, artificial intelligences, cybersecurity and data analysis available to others and the industry as a whole. She is known at the NSSA for her unwavering dedication and professionalism, her intelligence and her drive to always achieve excellence, as well as her impressive ability to learn new technical skills and digest conceptional knowledge quickly.
Outside of work, Aysha dedicates her time to her community and the space and satellite community as a whole. She has conducted over 61 public awareness workshops, engaging with various stakeholders, including government entities, private-sector companies, universities, schools and the general public. These workshops were designed to motivate young people, particularly women, to participate in the development of the national space sector. Aysha is a frequent conference speaker and has been involved in multiple mentorship programs, such as the Space4Women mentorship initiative and the IAC2022 abstract mentorship program. She was selected as a team leader for the 2022 young professional workshop organized by the IAF international program/project management committee, and after great success in that role, has been selected to be part of the event organizing committee for 2023. Aysha has also founded an initiative to empower people with disabilities in the space field and build their capacity to contribute to the field.