Become a Sponsor

"SSPI is the professional society that represents the whole satellite industry, from spacecraft manufacturing and launch to fleet operators and service providers, not to mention the end-users of our services. Hughes supports the Society because, by celebrating innovation, honoring professional achievement and helping us learn from each other, SSPI keeps us focused on achieving the excellence that customers depend on." - Pradman Kaul, Chairman & CEO, Hughes

"Satellite is a global business but exists in many separate centers of excellence around the world. SSPI is one of the best ways to connect those centers and create a global, professional network to power collaboration, innovation and growth." - Serge van Herck, CEO, Newtec

"FaceBook, Google, Amazon – these are companies built on innovation and talent.  SSPI is the only organization in our industry focused on helping satellite businesses win their fair share of the global tech talent pool." - David Myers, CEO, DataPath
| | | |
| --- | --- | --- |
| Learn Your Options |   | New or Renew |
| SSPI offers sponsorships in many different price ranges, offering an array of benefits connected with our industry events. See below for information on those events and contact us to discuss your options. |   | Ready to become a sponsor or renew your sponsorship? Our Sponsorship prospectus provides sponsors with maximum flexibility. Download the PDF here. |
Why Your Sponsorship Matters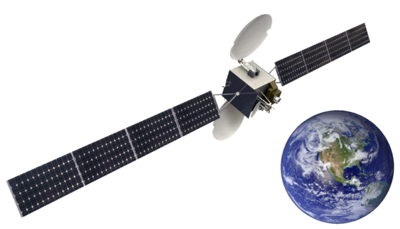 Your support for SSPI makes possible:
The Better Satellite World global campaign that strengthens our competitive position by promoting the enormous contributions of our industry to the modern world. As part of the campaign, we develop, distribute and promote powerful stories depicting space and satellite technologies as the world's invisible but indispensable infrastructure, contributing to the economy, society, safety and sustainability. In the process, we provide sponsors with exciting promotional content that positions their technology and services as contributors to a better world.
The Promise2Purpose campaign that offers education to sponsors and members on talent management, recognizes leaders in the industry as examples of innovation and leadership and forges partnerships with student-led organizations to attract talent to the industry. Throughout the campaign, we honor sponsors for investing in the development of a more innovative industry that makes a better world.
SSPI is funded through exciting events that bring people together: