Nathan Welborne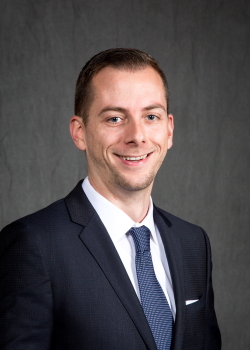 Resilient Space Missions Business Development, Viasat Government Systems
Nathan joined Viasat in 2009 as a Mechanical Engineer, a position in which he led the development of K-band transceiver modules for a commercial satellite constellation. His early work included development on the ViaSat-3 satellite payload, among other space technology programs for commercial and government customers. In 2016, Nathan transitioned to a role as Business Development Manager at Viasat, in which he managed marketing for the company's RF development capabilities, interfacing directly with customers in the military, government and space markets. As part of this focus shift, he completed a Master of Business Administration at North Carolina State University. Nathan took on his current role in Business Development for Government Systems in 2020. He now leads efforts to market Viasat's LEO to GEO satellite relay communications service, as well as the pursuit of multiple smallsat constellation development programs. Nathan has established Viasat in two new market segments by capturing multiple new development programs for space vehicle technologies, airborne RF systems, RF sensors and cybersecurity research.
Since joining Viasat, Nathan has proven himself to be an innovative thinker, devoted worker and highly effective team leader. He recently consulted with a Department of Defense customer to develop new satellite communications capability, identified a sole-source contract vehicle and closed a multi-million-dollar contract award within the first 120 days of approaching the customer. Nathan's leadership skills have led to him coordinating business development efforts at Viasat across multiple corporate divisions to add value to Viasat's offerings. On the engineering side, Nathan led the mechanical design for two key components for a commercial satellite constellation, including development of production assembly, integration and testing process flows.
Outside of work hours, Nathan has participated in multiple university outreach efforts, including an annual presentation to undergraduate mechanical engineering students at the University of Arizona, where he earned his Bachelor of Science. He has served as a judge for senior capstone engineering design projects as well. Nathan also races cars and mentors racing drivers as a high-performance driving instructor for the National Auto Sport Association in the Arizona Region.