SSPI India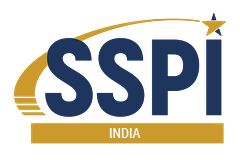 SSPI India, through its global network and strong Indian team, aims to create a community of passionate members dedicated to developing space science and research through programs to enable STEM education and women empowerment. SSPI India seeks to expand science, research, innovation and development through collaboration among space professionals, policy dialogues, skill development and entrepreneurship.
SIA-India on Indo-U.S. Civil Space Working Group
The recent meeting of the U.S.-India Civil Space Joint Working Group, held on January 30-31, 2023, brought together officials from the United States and India to discuss collaboration in Earth and space science, human space exploration, global navigation satellite systems, spaceflight safety and space situational awareness, and policies for commercial space.
The discussions also included the implementation of guidelines and best practices developed by the United Nations Committee on the Peaceful Use of Outer Space to ensure the long-term sustainability of outer space activities. Watch the video above to learn more or click here to download a full description.
Webinar: India's National Space Transportation Policy - The Right Stuff or Work in Progress?
As India reforms and liberalizes its commercial space sector, the government has issued a series of seven – yes seven – separate policy discussion documents over the last year pertaining to Remote Sensing, Satellite Communication, Transfer of Technology, Humans in Space, Geospatial Data, Satellite based IoT, Space Transportation – and media reports the government is also considering a Production Linked Investment (PLI) scheme for the satellite industry. The most recent of these space policies is the Department of Space's Draft National Space Transportation Policy- 2020: Norms, Guidelines & Procedures (NGP) which calls for an opening of India's satellite launch and commercial spaceport sectors.
In the next in a series of discussions around U.S.-Indian commercial space opportunities, SSPI-India and USIBC organized their third webinar this year to discuss India's draft NSTP with a panel of industry experts from the launch and spaceport community with insight and expertise from India's and the U.S. commercial space industry.
Webinar: USIBC Spacecom Policy & the Path Toward Commercial Space
The United States and India have a long and successful tradition of space cooperation, and the future opportunities for expanded collaboration are only bounded by our imagination – from the early 1963 beginnings when India first launched a U.S.-manufactured sounding rocket from Thumba to study the atmosphere to the future of the NASA-ISRO Synthetic Aperture Radar (NISAR) Earth observation mission. This SSPI-India Chapter webinar, conducted on March 17, 2021, features lessons learned from U.S. commercial human space flight and geospatial experiences.
Featured Podcast
SSPI has released the final episode of season 2 of the popular Risk podcast series: The Risk of Doing Business in India. The space and satellite industry, as well as the talent base and innovation levels required, have been rising quickly in India. The nation is obviously poised to become a major player in the international commercial industry. And yet, India and ISRO are still thought of as "closed shops" in many circles, while a new generation of analysts, entrepreneurs and international investors are absolutely bullish on the nation's potential rise in commercial space. In this Better Satellite World podcast, we have the privilege of being able to ask people who know what is going on inside India "what's next" for the industry. Guests include entrepreneur Gagan Agrawal, PWC Senior Director Saurabh Bhattacharya and US-India Business Council Senior Director of the Digital Economy, Media, Entertainment and Satcom Jay Gullish.