Asad Malik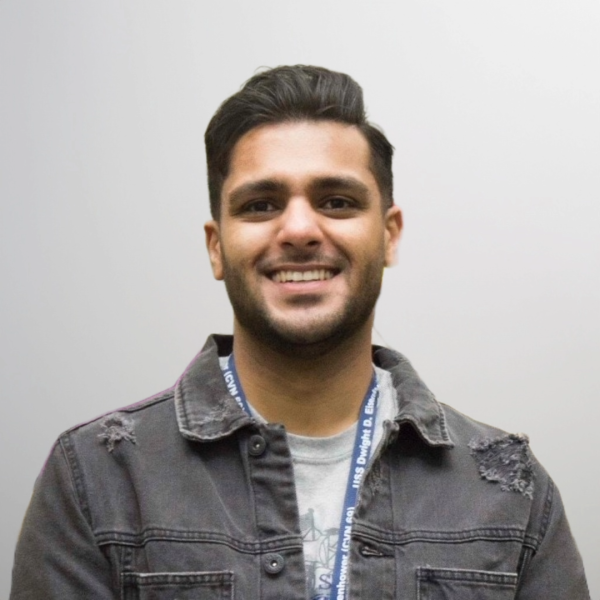 Founder, Chairman & CEO, iRocket
Asad Malik is the Founder, Chairman and CEO of iRocket. He founded iRocket at the age of 28 with the vision of bridging the "digital divide" by launching satellites designed to enhance 5G high-speed Internet access, autonomous vehicles, telemedicine and online education. The company's slogan, "Launch More. Wait Less," articulates its commitment to providing low-cost, responsive launches with a fully reusable launch vehicle powered by clean, sustainable propellants. iRocket also plans to provide point-to-point cargo delivery services, which can be used for national security and humanitarian missions, such as those dealing with natural disasters. Asad is a graduate of the Tandon School of Engineering at New York University with a Bachelor of Science in Civil Engineering. He worked at M&J Engineering Group, a diversified provider of engineering, environmental, construction and technology services, for 12 years, eventually serving as Senior Vice President and Chief Technology Officer. While working at M&J, Asad developed MARQUS, an FEA error-checking and design optimization tool for submarine hull structure design, and helped deliver $2 billion in constructed value projects for the Department of Defense with exceptional CPARS ratings. Asad still serves on the Board of Directors at M&J while leading iRocket today. In 2020, he was accepted into the NYU Stern Accelerator Endless Frontiers Lab (EFL) and was part of its Deep Tech Cohort. EFL works with high-growth start-ups that employ innovations in technology and life sciences with the goal of having societal impact through science and technology.
Five years after founding iRocket, Asad has secured funding from the U.S. Space Force and the U.S. Air Force and has collaborative agreements with NASA and the Air Force Research Laboratory. iRocket has also signed a multi-year launch agreement with start-up Turion Space, focusing on space debris cleanup and servicing other spacecraft. The rockets his company develops are fully reusable, including both first and second stages, with the payload fairing designed to return to Earth to prevent space debris. iRocket's engines operate on liquid oxygen and methane, a nontoxic, sustainable and clean-burning propellant. As of 2023, Asad has been building rocket engines for Space Systems Command for 4 years, and he co-authored a patent for thrust augmentation with propulsion technologist Dr. Jeff Muss, an augmentation that promises to transform how launch vehicles are powered. The engine based on this technology has three modes of operation: thrust augmentation mode for lift off, non-thrust augmentation mode for use once the vehicle reaches higher altitudes and landing mode, which throttles back to 16% power level for a smooth, accurate descent. It is the basis for the Shockwave launch vehicle, which will be the world's first reusable rocket.
Outside of work hours, Asad is a Member of the Society of American Military Engineers (SAME), where he serves on the committee that organizes fundraisers to provide scholarships for students pursuing STEM careers. He also mentors young engineers and took a particular interest in helping two student interns at the company during the COVID-19 pandemic, providing them with in-depth training in propulsion technologies. Asad is actively involved in charitable work through the MDQ Mosque in Bayshore as well, and he recently helped sponsor a dinner for orphaned children through the organization.