Srikanth Kodeboyina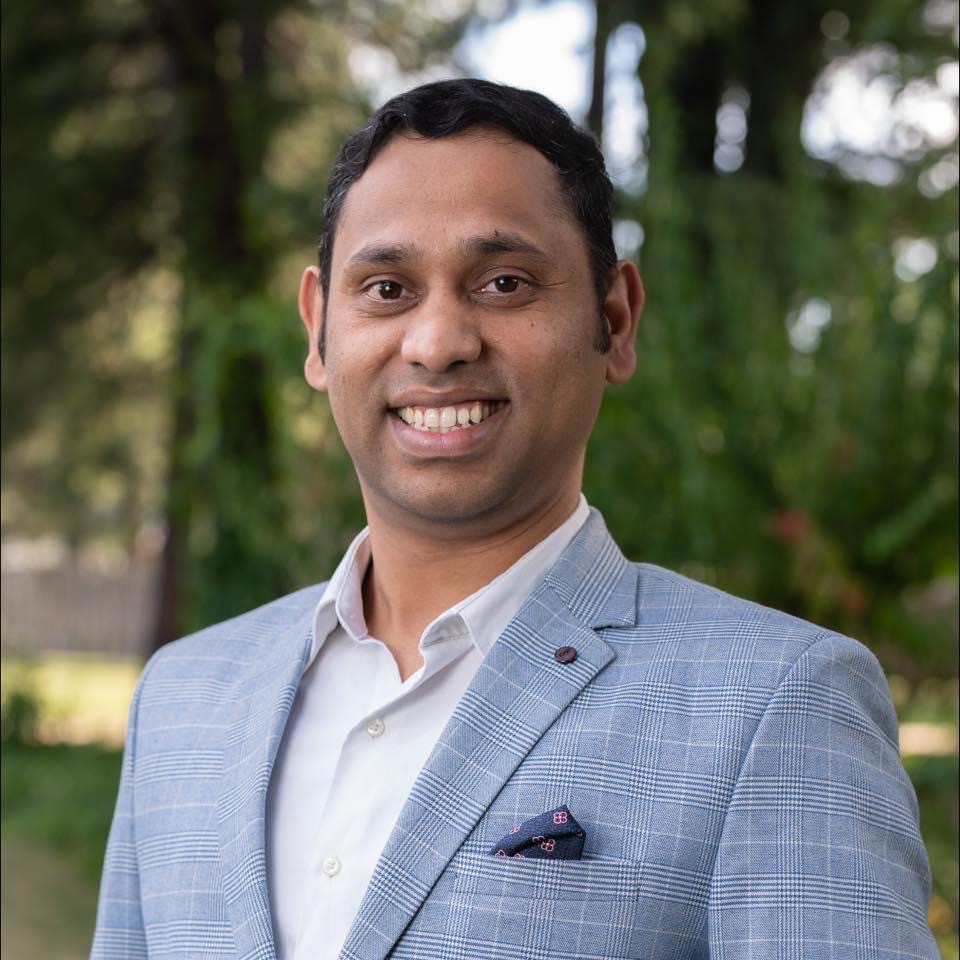 Founder & CEO, Blue Eye Soft Corp dba Blue Space
Srikanth Kodeboyina is the Founder and CEO of Blue Eye Soft Corp, currently in the process of becoming Blue Space. He moved to the United States in 2010 to pursue his education and earned his Master's degree in Computer and Electrical Engineering from the University of Dayton. Within six years of completing his degree, he was working for Fortune 100 companies and managing projects across 14 states with budgets up to $32 million. Srikanth moved on to be commissioned an officer in the U.S. Army Reserve, which led to him becoming a U.S. citizen. With citizenship came the opportunity to pursue his true dream, starting his own enterprise in the form of Blue Eye Soft (BES). The company initially offered IT consulting and management services, but it quickly expanded to include BlueDoc AI, Blue Space and Blue Space International, creating a specialty in the application of artificial intelligence models to analyze vast amounts of data, text and imagery. BES has established offices in South Carolina and New Mexico and intends to establish a presence in an international business hub in India next. The company has achieved the highest security clearances and been awarded contracts from agencies such as NASA and AFWERX, a technology directorate of the Air Force Research Laboratory (AFRL). Since founding BES, Srikanth has been chosen by more than 20 organizations to participate in incubator/accelerator programs for top entrepreneurs. He was a member of the first cohort of the New Mexico Lab-Embedded Entrepreneur Program (LEEP) at Los Alamos National Laboratory and was also chosen to be part of MIT's Engine program that helps the next generation of "Tough Tech" leaders navigate the commercialization process.
In 2020, BES was selected to be part of the Air Force Research Laboratory Catalyst Space Accelerator for technology and innovation and received phase one and two SBIR (Small Business Innovation Research) contracts. When the pandemic stalled progress, Srikanth pivoted the company to help solve a problem that was impacting everyone's daily life instead. He licensed technology from the University of Dayton Research Institute to create BlueDoc AI, through which he and his team improved existing medical diagnostic software via deep learning models. The software now functions as a medical device that will eventually be used to detect lung cancer in the early stages. Srikanth and the BES team are also currently developing SAFERTM (Space Anomaly Forensics & Environment Resolution), an AI model that predicts satellite anomalies due to weather events. SAFERTM's goal is to provide customers with near real-time insights about solar flares and other such disruptive events without exposing their proprietary data sources. BES has received multiple national and international honors for its achievements, including an Export Achievement Certificate from the U.S. Commercial Trade Service. It was also chosen as the first foreign company of its kind to be part of GIFT City, a special economic district set up by the government of India to be a global hub for finance and technology.
Outside of work, Srikanth dedicates himself to improving the lives of people in the communities where BES operates. He is an alumnus and major supporter of 1863 Ventures, an organization that accelerates new majority entrepreneurs from high potential to high growth. Srikanth recently provided a grant and in-kind consulting services to a fellow graduate, whose company T-I-L (Technology-Innovation-Law) is a social impact enterprise that aims to lower structural barriers to intellectual property rights creation and ownership for entrepreneurs from underrepresented communities. He also sponsors events such as the annual Business Fair conducted by the Kannada Association of Greenville, SC and the Vedic Center. Srikanth is currently exploring the possibility of creating a certification program for those who want to work in the space economy, working with several universities in South Carolina to outline a plan.