Space and Satellite Hall of Fame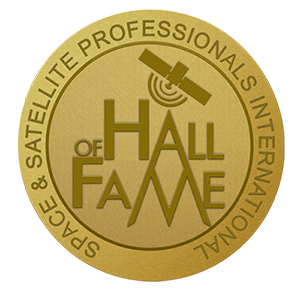 The Space & Satellite Hall of Fame recognizes the invaluable contributions of the visionaries who transform life on planet Earth for the better through space and satellite technology. Members of the Hall of Fame are recognized pioneers in communications, aerospace, scientific research, or the development and delivery of space and satellite applications for business, institutions and government.
Induction into the Hall of Fame is based on a record of significant achievement with such lasting value as: 
The successful introduction of new or improved technologies or services
The creation or growth of businesses, business models or markets 
New solutions to major economic, social and geographic challenges through imaginative application of space and satellite technology
Service to the industry through education, legal and regulatory advances and related contributions is also honored through the Hall of Fame.
17th Induction - 2018
The Space & Satellite Professionals International (SSPI) will induct three new members into the prestigious Space and Satellite Hall of Fame on Tuesday, March 13th, 2018 at the annual Hall of Fame Celebration in Washington, DC. The inductees are:

Gwynne Shotwell, President and COO, SpaceX. As VP of business development, Gwynne led the effort to build the Falcon vehicle manifest to over 50 launches representing $5 billion in revenue including commercial resupply services for delivery of cargo and supplies to the International Space Station.  She became President and Chief Operating Officer in 2008, and assumed responsibility for day-to-day operations and for managing the customer and strategic relationships that support company growth.  Under her leadership, SpaceX's backlog has grown to more than $7 billion worth of launches while achieving a set of remarkable milestones.

Terry Hart, Former Astronaut and Professor of Practice in Mechanical Engineering, Lehigh University. Terry won undergraduate and graduate degrees in mechanical and electrical engineering while on active duty with the Air Force Reserve and working on the technical staff of Bell Telephone Laboratories. He was selected as an astronaut candidate by NASA in 1978.  After serving as CAPCOM in Mission Control for multiple Shuttle flights, he flew as a mission specialist on STS 41-C. Returning to the private sector, he became supervisor of the information systems engineering department at Bell Labs and was then named president of Loral Skynet, operator of the Telestar fleet.

Otto Hoernig, Jr., Founder, Spacelink International.  In a career spanning military service and entrepreneurship, Otto Hoernig has been a pioneering innovator in satellite communications and space based technologies.  In his early career, he was Chief of Scout Launch Operations at VAFB launching NASA, International Consortium and special mission DoD satellites including the Transit Navigational Satellites, predecessor to GPS. After his retirement from the US Air Force as a Lieutenant Colonel, Hoernig began his second career with the American Satellite Company, followed by Contell and International Microspace. Then in 1994, Otto seized the opportunity created by rising conflict in the Balkans and Middle East  to found Spacelink International.
16th Induction - 2017
The Space & Satellite Professionals International (SSPI) inducted four new members into the prestigious Space and Satellite Hall of Fame on Tuesday, March 7th, 2017 at the annual Hall of Fame Benefit Dinner in Washington, DC.  The inductees were:
Dr. Walter Scott, Founder and Chief Technology Officer, DigitalGlobe. Dr. Scott founded WorldView Imaging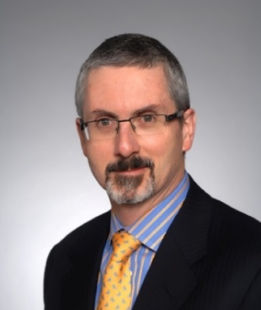 Corporation in 1992, one of the early pioneers of the US commercial remote sensing industry.  WorldView went public in 2009 as DigitalGlobe, transforming the commercial use of satellite imagery in ways few imagined possible.  By the end of its 2015 fiscal year, DigitalGlobe had a record $702 million in revenues after five years of 20% revenue growth.
Mary Cotton, CEO, VT iDirect. September 2017 marks Mary Cotton's 10th anniversary as CEO of iDirect. During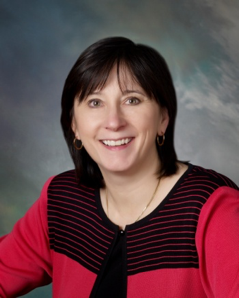 Mary's tenure, iDirect Government, a wholly owned subsidiary of iDirect, grew its presence to become the leading player in the defense and intelligence communities. Viewing satellite connectivity as "… something that drives business for our partners and customers," Mary Cotton has led iDirect to an impressive, customer-focused success, with 57% share of the VSAT hub market, as an example.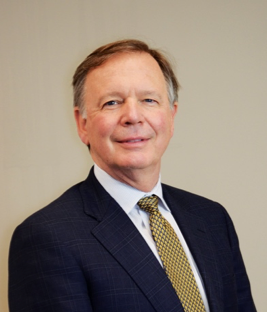 James Monroe III, Chairman and CEO, Globalstar. James "Jay" Monroe transformed a bankrupt satellite service provider into an international brand-name company that provides life-saving technology to thousands of people.  One such technology is SPOT, now on its 5th iteration, which gives users the ability to share their location data and short messages, to track vehicles and other mobile assets, and to hit an SOS button to call for help.  To date, it has documented nearly 5,000 rescues on land and sea.

Thomas Choi, Co-Founder and CEO, ABS Global. Thomas Choi is a successful serial entrepreneur whose innovations have greatly expanded the contribution of satellite to the economies, societies and people of the developing world.  He helped found Speedcast in 1999 and in 2005, founded ABS Global. Today, ABS Global operates a 7-satellite fleet serving 93% of the world's population.
15th Induction - 2016
SSPI was pleased to induct six new members into its Space and Satellite Hall of Fame on March 8, 2016 at SSPI's annual Hall of Fame Benefit Dinner in National Harbor, MD.

John Celli, President, Space Systems Loral. John Celli has dedicated his career to creating satellites and technology that makes the world a better place. He joined Space Systems Loral as an engineer in 1981 after six years with Alenia S.p.A in Rome. Thirty-one years later, he became President of SSL, which he had helped to become the world's leading provider of commercial communications satellites with a 30% market share over the previous decade.

Richard Hadsall, Chief Innovation Officer, EMC. Richard Hadsall is one of that rare breed of technologists who is also a successful company founder and leader. Crescomm Transmission Services, launched in 1976, was his first venture, which evolved in 1981 into Maritime Telecommunications Network or MTN. Five years later, Richard developed a technology that would forever transform communications at sea: the motion-stabilized VSAT antenna, which could maintain its lock on a spacecraft 22,000 miles away while a ship pitched and rolled underneath it. 

Penelope Longbottom, President, Longbottom Communications, a division of Sage Communications. Penelope Longbottom has devoted her career to explaining satellite to the world in support of a global industry driving for growth. She entered the industry in 1985 as Director of Communications for Hughes Communications. In her first year on the job, she developed and managed communications and long-lead marketing for the startup of Japan's first commercial satellite company, JCSAT, of which Hughes was part owner, as well for as the troubled launch of Leasat 3 for the US Navy.

Philip A. Rubin, President & CEO, RKF Engineering Solutions LLC. Philip Rubin has been the technology innovator behind some of the most fundamental advances in the history of satellite. He began his career in the 1950s at ITT Research Laboratories, where he designed and built C-band traveling wave tube amplifiers. Five years later, he joined the Hughes Aircraft Company, where he contributed work to Syncom 2 and Syncom 3, which became the world's first geostationary satellite. He moved to Geneva in 1965 to become the International Telecommunications Union's first satellite expert. 

Phillip Spector, Of Counsel, Milbank. Phillip Spector has been a leader in the industry, as a lawyer and business executive, for decades. He began his career in government, where he served as a law clerk to a Supreme Court Justice and worked in the White House as Associate Assistant to the President. He then entered the private practice of law, and in the 1980s helped to lay the groundwork at the FCC for, and then negotiated, the industry's first sales of transponders. He also was PanAmSat's outside counsel during its years-long battle to break the Intelsat monopoly on the provision of international satellite services.

Andrew Sukawaty, Non-Executive Chairman, Inmarsat. In 2004, when Andrew Sukawaty was appointed CEO of Inmarsat after a quarter-century in the mobile and cable TV industries, the 25-year-old company generated annual revenues of less than $400 million and was valued at $1.5 billion. At the end of Andrew's tenure as executive Chairman in 2014, the company had almost quadrupled its annual revenues to $1.4 billion, increased its valuation almost seven times to nearly $10 billion and was close to launching the world's first, globally available mobile broadband satellite fleet able to deliver 50 megabits per second anywhere in the world.
14th Induction - 2015
SSPI inducted four new members into its Space and Satellite Hall of Fame on March 17, 2015, at SSPI's annual Gala in Washington, DC.

Dirk Breynaert, Co-Founder and Chief Technology Officer, Newtec. Dirk Breynaert founded Newtec in 1985 with fellow engineer Jean-Marie Maes.  For the company's first ten years, it worked exclusively in R&D for the European Space Agency.  In 1994, when the European satellite market was deregulated, Newtec seized the opportunity to begin developing its own products and focused its efforts on the new Digital Video Broadcast (DVB) standard. 

Mark Dankberg, Co-Founder, CEO and Chairman, ViaSat. As an engineer, entrepreneur, and business leader, Mark Dankberg has created an organization that pioneered a series of technologies with major impact on the evolution of defense, mobile and Internet communications.  Mark co-founded ViaSat with Mark Miller and Steve Hart in 1986 with less than $25,000 in capital.  His partners continue to serve as the company's chief technical officers, while Mark became the company's CEO. 

David Thompson, Co-Founder, Chairman and CEO, Orbital Sciences Corporation. As a college student, David Thompson worked on the first Mars landing missions at the Jet Propulsion Laboratory and on Space Shuttle projects for NASA.  After serving in engineering and management positions at NASA and Hughes, he founded a new company in 1982 with Scott Webster and Bruce Ferguson, whom he had met at Harvard Business School. Armed with business school studies and an initial round of financing, the three set out to plan what they expected to be the first product of their new Orbital Sciences Corporation. 

Dr. Xuyen T. Vuong, Vice President and Chief Scientist, Artel LLC. XT Vuong came to the United States from Vietnam on a USAID scholarship in the turbulent 1960s to study electrical engineering at California State University.  It would turn out to be one of the better investments made by the US Government.  After graduate studies, he entered the industry and began work on a series of leading-edge projects for government and private-sector customers, from Canada's Earth exploration Radarsat, NASA's commercial initiatives for LEO mission support, Hughes' Ka-band Spaceway, and Motorola's Ka-band Teledesic. 
13th Induction - 2013
SSPI inducted five new members into its Space and Satellite Hall of Fame on March 19, 2013, at SSPI's annual Gala in Washington DC in a ceremony underwritten by Arianespace. 

Romain Bausch, President and CEO of SES. Since joining SES in 1995, Romain Bausch provided the leadership that transformed SES from a regional satellite company offering direct-to-home TV distribution in Europe to a global satellite operator serving broadcasters, telcos, enterprise, and government customers.

Robert Zitter, Executive Vice-President and Chief Technology Officer, Home Box Office. Robert Zitter is responsible for HBO's technology interests worldwide, overseeing satellite-based distribution, origination, production operations and engineering. Zitter's career has included spearheading the introduction of digital compression technology, the development and launch of HBO HD and HBO On Demand and the founding of HBO's businesses in Latin America, Asia and Europe.

Susan Irwin, President, Euroconsult US. Susan Irwin, one of the original founders and directors of SSPI, has more than 30 years experience researching and analyzing industry trends and developments on the use of satellite communications for voice, video and data. She was a pioneer of satellite distance learning, teleconferencing and business television and has been a key contributor to the commercial advancement of innovations such as DTH, digital compression and satellite broadband.

Prof. U. R. Rao, Chairman, the Governing Council of the Physical Research Laboratory at Ahmedabad. More than any other single individual, Professor Udupi Ramachandra (U.R.) Rao is responsible for the creation of India's space and satellite capabilities and their application to the nation's development. Rao, who has published over 360 scientific and technical papers in various journals, has received many honors and awards, including the Padma Bhushan Award, a very high civilian award of the Government of India. On July 24, 2017, Professor Rao left this life.

Dick Tauber, VP Transmission Systems & New Technology for the CNN News Group. Dick Tauber, a former member of the SSPI Board of Directors, is the current President of the Board of Directors of the Southeast Chapter of SSPI, which he helped found in 2005. Tauber has received three Emmy Awards for his work at CNN - 1986 for his part in Turner Broadcasting System, Inc.'s Goodwill Games, in 2002 honoring CNN's coverage of the events of Sept. 11, 2001 and a Technical Emmy in 2007 for CNN's mobile, IP newsgathering system. Dick Tauber passed away on April                                  10, 2018.
12th Induction - 2011
SSPI inducted seven new members into its Space and Satellite Hall of Fame at a ceremony on March 15, 2011, underwritten by KPMG.

Masanori Akiyama, President and CEO of Sky Perfect JSAT Corporation, for his visionary leadership in developing the satellite business in Japan from its inception with the first commercial Japanese satellite launched in 1989 to the formation, through mergers, of the fifth largest FSS provider in the world today.

Robert Bednarek, President and CEO of SES WORLDSKIES, for over 30 years as an industry innovator and leader in the top technology management position at PanAmSat, the first competitive international operator, and the top executive position at SES WORLDSKIES, one of the most successful satellite operators in today's market. Mr. Bednarek passed away on January 6, 2013. 

Giuliano Berretta, Chairman of the Board of Eutelsat Communications, for two decades of leadership at Eutelsat, which he transformed from a treaty organization into a growing publicly-traded company with a market capitalization of 6bn euros.

Ellen Hoff, President of W.L. Prichard & Co., for the indelible mark she has made on the satellite industry by persuading satellite operators to introduce digital services and a wide range of smaller antennas to enhance the competitive position of the satellite sector. 

Edward Horowitz, former CEO of SES AMERICOM, for his serial accomplishments in helping to build HBO as the first satellite-delivered cable programmer, innovative leadership of SES AMERICOM, and most recently, as co-founder of U.S. Space, which offers commercial, privately-financed military satellite communications to the U.S. Government and has joint-ventured with ATK to create ViviSat, provider of life extension services for on-orbit satellites. 

Jean-Yves Le Gall, CEO of Arianespace, for a distinguished career in satellites spanning nearly 30 years, rising from a position as a researcher for a French star-mapping mission to leadership of two commercial launch services companies: Starsem, which brought the Soyuz launch vehicle to Western markets, and Arianespace, where he overcame problems with the Ariane 5 launcher to make the company a global leader in launch services.

Dean Olmstead, in a rare posthumous induction into the Hall of Fame, in recognition of a career that spanned government and industry, international and domestic assignments, leadership and Board positions with the most storied names in the business, and which, though cut short by illness, had a transformative impact on the industry. Mr. Olmstead passed away on October 16, 2010. 
11th Induction - 2009
SSPI inducted five new members into its Space and Satellite Hall of Fame at an invitation-only ceremony on March 25, 2009, sponsored by Booz & Co.:

Dr. Denis Curtin, Chief Operating Officer, XTAR, for his influence on the industry over a four-decade career, including solar cell/solar array development at COMSAT Laboratories, head of engineering responsible for design, building and operation of the Loral Orion satellites, and subsequently chief operating officer of XTAR, the first commercial X-Band satellite system.

Mary Frost, for a distinguished career as head of operations for ABC, as president of GlobeCast America, one of the most innovative organizations in the industry, and in volunteer leadership positions with numerous industry trade groups.

Peter Jackson, Chief Executive Officer, Asia Satellite Telecommunications, for three decades of executive leadership with British Telecom, Cable & Wireless, and as Chief Executive Officer of Asiasat since 1993, which he has grown into a diversified, publicly-traded satellite fleet operator.

Pradman Kaul, Chairman & Chief Executive Officer, Hughes Network Systems, for both business and technology leadership in a long career with Hughes, which included development of the TDMA satellite communications system, VSAT technology, digital set-top boxes and the Internet Protocol over Satellite standard.

D.K. Sachdev, President, SpaceTel Consultancy, for a professional career devoted to innovation in satellite, first with an Indian manufacturer of earth stations, then with Intelsat and Worldspace, and finally as a professor of engineering at George Mason University.
10th Induction - 2007

Robert Berry, Chairman of Space Systems/Loral, for leadership in providing three generations of satellites to Intelsat, the US Department of Defense and other customers and introducing key direct broadcast, mobile and other satellite technologies.

Laurier Boisvert, President and CEO (retired) of Telesat Canada, for the transformation of Telesat Canada from an unprofitable national service provider into a vibrant international competitor in satellite services and pioneer in commercializing the Ka frequency band.

Mary Ann Elliott, Chairman and CEO of Arrowhead Global Communications, for entrepreneurship in the founding of Arrowhead Global and its growth into a major provider of end-to-end communications solutions to the U.S. Federal government.

Dr. Yasuo Hirata, Chairman of KDDI R&D Laboratories, for major contributions to the development of digital mobile satellite communications systems and technologies, including the INMARSAT Standard-B system and "punctured" forward error correction techniques.

Conny Kullman, Chairman (retired) of Intelsat, for leadership of Intelsat through its transformation from an intergovernmental organization into a privately-held operator of terrestrial networks and the world's largest commercial satellite fleet.

Dr. Delbert Smith, Senior Telecommunications Counsel, Jones Day, for his instrumental role in the recovery of the Palapa B2 and Westar VI satellites, which greatly strengthened the satellite insurance industry, and for originating the first satellite communications publication and conference.
9th Induction - 2005

Steven Dorfman, as an innovator in a series of positions with Hughes Electronics that helped pioneer the "cable neighborhood" concept and catalyze the growth of the cable and Direct to the Home (DTH) Satellite industries.

Eddy Hartenstein, for co-founding and providing the business leadership that built DIRECTV into the dominant DTH service in the United States.
 

Polly Rash Hollis, for her leadership in the public, educational and health applications of satellites, championing of the ACTS experimental satellite and her service to SSPI and in the founding of the annual Gala and Hall of Fame programs.

Dr. Clay T. Whitehead, for contributions as a policymaker who fostered creation of the US "Open Skies" policy and as a business executive who was instrumental in founding Hughes Communications in the US and Astra in Europe. Dr. Whitehead passed away on July 23, 2008. Click here to view his Wikipedia page. 

Takuya Yoshida, as the former chairman of JSAT and innovator in the development of digital satellite broadcasting satellite services in Japan.
8th Induction - 2003

William "Mac" Evans, Former President of the Canadian Space Agency, recipient of the NASA Distinguished Public Service Medal, and the Outstanding Achievement Award for Public Service in Canada.

David E. Hershberg, Founder, CEO and Chairman of the Board of Directors for Globecomm Systems Inc.
 

Dr. Takashi Iida, Executive Director of the Japanese Space Exploration Agency (JAXA), former President of Communications Research Lab (CRL) of Japan (now National Institute for Information and Communications Technology), General Chairman of the AIAA International Communications Satellite Systems Conference 21 in Yokohama, Japan.

Peter Marshall, Former CEO and General Manager of Visnews, Former President of Keystone Communications, First SSPI Vice President for International Liaison, and Former SSPI President, Fellow of Britain's Royal Television Society and founder of the North American Chapter of the same.
7th Induction - 2001

Robert D. Briskman, An early leading engineer of the Comsat Corporation who was the technical designer and one of the founders of the Sirius Satellite audio broadcasting system.
 
Professor Kazuhiro Miyauchi, One of the leading professors of Japan in the field of digital communications satellites.

Dr. Joseph N. Pelton is an award-winning author who has published over 50 books and over 300 articles. His book Global Talk won a Pulitzer Prize nomination and the Eugene Emme Literature Award of the International Association of Astronautics.  He was one of the founders of the International Space University and the former Dean and Chairman of the Board of Trustees of this international organization.  He was also the founding president of SSPI, director of the Accelerated MS program in Telecommunications and Computers at George Washington University, and founder of the Arthur C. Clarke Foundation.  In work with Intelsat, Comsat, NASA, AT&T, the US Congress, the UN and Orbital ATK, he helped steer the early development of the industry and trained a generation of innovators.  

Noah A. Samara, Founder of the Worldspace Satellite Network and pioneer in obtaining frequencies for direct audio broadcasting via satellite.
 

Robert N. Wold, Founder of Wold Communications, one of the early consolidators of broadcast video traffic via satellite, which evolved through mergers into what is now GlobeCast America. Mr. Wold passed away on August 10, 2013. 
6th Induction - 1999

John A. Johnson, One of the authors of the Communications Satellite Act of 1962 and First Chairman of the initial oversight committee of Intelsat.

Takuro Muratani, Top engineer of KDD who undertook leading work in digital coding and especially in digital mobile satellite engineering.

John G. Puente, Founder of Digital Communications Corporation that led in the development of TDMA and digital satellite systems that eventually became Hughes Network Systems.
5th Induction - 1997

Dr. Burton I. Edelson, Associate Administrator of NASA responsible for the ACTS Satellite, the Hubble Telescope, the Galileo Mission to Jupiter, and the Explorer Mission that confirmed the "Big Bang." See his Wikipedia page.  

Olof Lundberg, The Founding Director General of Inmarsat.
Dr. Ken-Ichi Miya, Top engineer of KDD Labs, Intelsat Technical Committee Chair and author of a major text on satellite communications. Dr. Miya passed away in 2004. 


Dr. Wilbur Pritchard, First Director of Comsat Labs, designer of some of the world's first defense communications satellite systems and author in the field. He was also the first Chairman of the SSPI International Advisory Council and a Founding member of the SSPI.
4th Induction - 1993

Rene Anselmo, The founder of the PanAmSat System that became the first serious international competitor to Intelsat.
Stanley Hubbard, The CEO and intellectual leader of the Hubbard Broadcast Company, who led development of one of the first direct broadcast satellite systems to be deployed in North America.
 

Sidney Metzger, The chief scientist of the Comsat Corporation, who led efforts to define the characteristics of the early Intelsat satellites and the Standard A and B earth stations. Mr. Metzger passed away on December 22, 2011. 
 

Tadahiro Sekimoto, The chief scientist of the Comsat Corporation, who led efforts to define the characteristics of the early Intelsat satellites and the Standard A and B earth stations. Mr. Sekimoto passed away on November 11, 2007. Click here to view his Wikipedia page. 
3rd Induction - 1991

Dr. Joseph V. Charyk, The first President and then Chairman of the Board of Comsat. Comsat managed the interim Intelsat system as well as deployed Marisat satellite and owned and operated US domestic satellites.
 

Frederic d'Allest, The top executive of Arianespace who oversaw the development and successful launch of the first Ariane vehicles.
 

Sidney Topol, The very long-time leader of Scientific Atlanta whose company built many of the original Standard A Intelsat earth stations plus many of the earth station for many domestic satellite networks.
2nd Induction - 1989

Santiago Astrain, The first Secretary General of Intelsat as well as the first Director General of the Intelsat system, who led the organization for over 10 years. Mr. Astrain passed away on June 4, 2008. Click here to view his Wikipedia page. 
 

Andrea Caruso, One of key leaders at the dawn of the communications satellite era for both Telespazio and Intelsat, who went on to become the founding Director General of Eutelsat.
 

Leonard Jaffe, The top scientist and NASA engineer who designed and oversaw the deployment of NASA's Applications Test Satellite (ATS) series from ATS-1 to -6 as well as the Communications Technology Satellite CTS.

Koji Kobayashi, The long-time CEO and Chairman of the NEC Corporation of Japan, who made famous the concept of an integrated C & C (Computers and Communications) enterprise.
1st Induction - 1987

Sir Arthur C. Clarke, Conceiver of the geosynchronous communications satellite in his famous 1945Wireless World article, and author of 2001: the Space Odyssey and numerous works of science fact and fiction. Sir Clarke passed away on March 19, 2008. Click here to view his Wikipedia page. 

Dr.William H. Pickering, Former head of JPL who, with James Van Allen, designed the Explorer 1 satellite that discovered the Van Allen Belt. Dr. Pickering passed away on March 15, 2004. Click here to view his Wikipedia page. 
 

Dr. John R. Pierce, The Bell Labs scientist and engineer who led development of the Echo and Telstar communications satellites from which the communications satellite industry sprang. Dr. Pierce passed away on April 2, 2002. Click here to view his Wikipedia page. 
 

Dr. Harold Rosen, The Hughes Aircraft designer and lead engineer of the first geostationary communications satellite, Syncom III, as well as Early Bird and dozens of the earliest communications satellites.
 

Adolph K. Thiel, an Austrian-born German expert in guided missiles on Wernher von Braun's teams in Germany and the USA, who supervised design of the Redstone and Thor rockets and was director of space projects when TRW developed the Explorer VI and Pioneer V robot spacecraft. Mr. Thiel passed away on June 2, 2001. Click here to view his Wikipedia page. 

Dr. James A. Van Allen, Professor at Astrophysics who designed Explorer 1, America's first successful satellite, that discovered the Van Allen belts. Mr. Van Allen passed away on August 9, 2006. Click here to view his Wikipedia page. 
 

COSPAS/SARSAT, In the only Hall of Fame award to an organization rather than an individual, recognizing the hundreds of people around the world who developed, deployed and operated both the COSPAS and SARSAT satellite networks to carry out worldwide search and rescue operations for pilots and people lost at sea or in hazardous terrain.