Dean Olmstead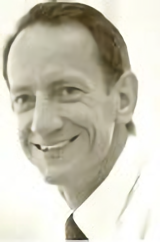 Mr. Olmstead's career spanned government and industry, international and domestic assignments, leadership and Board positions with the most storied names in the business.  At the US State Department, he helped craft the policies that led to international competition in satellites.  At NASA, he led development of the Advanced Communications Technology Satellite, which pioneered technologies including Ka-band, that are being introduced to this day.  
As a top business executive, he was responsible for SES investments in AsiaSat and AMERICOM, for leadership of EchoStar, and for the sale of Arrowhead Global to CapRock Communications.  Mr. Olmstead conceived and created three new satellite growth segments: mobile broadband, DTH capacity outsourcing (Americom2Home), and the HD neighborhood (HD Prime), resulting in the addition of $3.2 Billion in backlog for his companies.  For Hughes (DirectTV Japan), he initiated the design of JSAT's next-gen satellites, developed the world's first all-digital broadcast center, and developed a strong export business for satellites and services.  
He is the recipient of a rare posthumous induction into the Hall of Fame in recognition of a career that, though cut short by illness, had a transformative impact on the industry.