Jim L. Oliver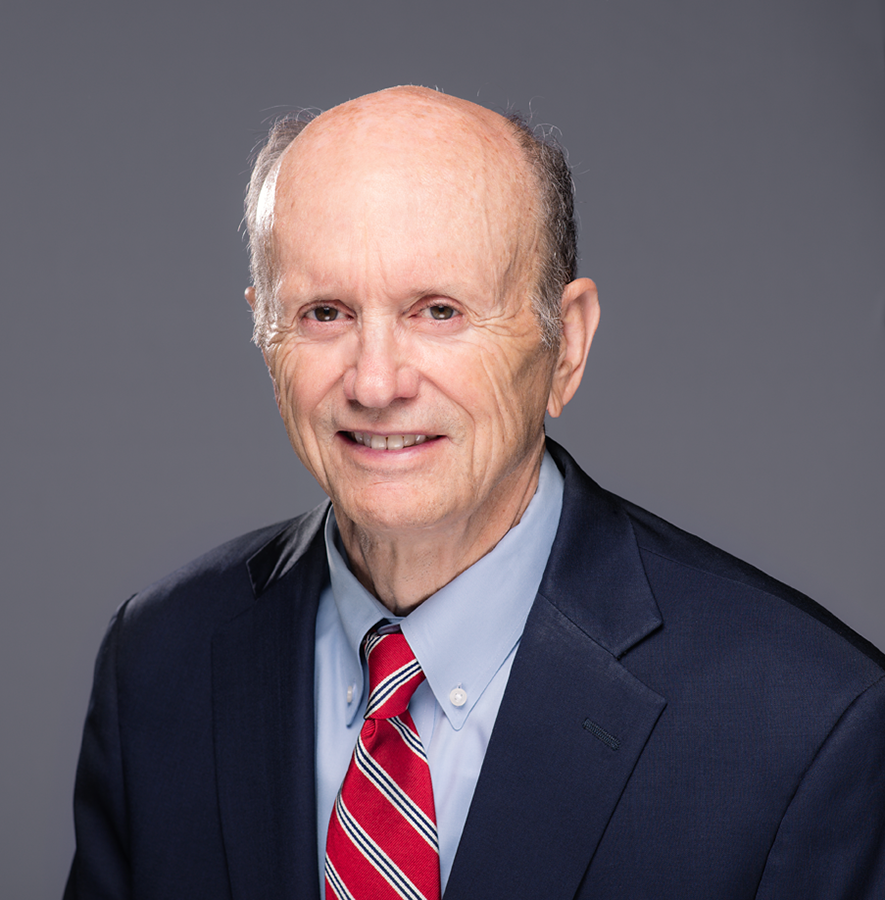 Founder, Owner and CEO, AvL Technologies
Jim Oliver is a satellite communications pioneer, innovative design engineer and successful entrepreneur now in the sixth decade of his career. The innovations he brought to the satellite ground segment have been instrumental in freeing the satellite antenna from its fixed base and moving it out into the field for users from broadcasting and disaster relief to government and military. The world has gained in knowledge, lives saved, health restored and greater safety and security as a result.
Jim began his journey at Lockheed in 1968 as a designer of antenna positioners, sensors and stabilizers for U.S. Air Force LEO spy satellites. At Lockheed he pioneered a 3-dimensional single axis antenna positioner to replace dual 2-dimensional axis positioners. This reduced weight and increased reliability for these important satellites, which were used to record terrestrial microwave conversations – and it was top secret at the time.
Jim went on to join the Antenna Division of Scientific-Atlanta in 1978 as an engineering manager. This was during the early days of cable TV, and he designed the antennas that enabled ESPN and CNN to go on the air. He left S-A in 1981 to cofound SatCom Technologies with Marvin Shoemake and David Speed, and he designed and manufactured fixed Earth station antennas to support C-band and Ku-band spectra for the growing broadcast satellite market. Jim led all engineering efforts at the company and introduced many innovative technologies for medium and large fixed Earth stations. His team designed and introduced the first Ku-band 5-meter class "bolt-up" reflector, allowing assembly in the field without optical alignment instrumentation for the first time. While at SatCom, Jim also designed and produced his first 2.4-meter truck-mounted antenna for the broadcast industry, a design which is still in use by SNG crews in the U.S. today.
Jim's biggest success began with his retirement in the early 1990s after he sold his interest in SatCom. Growing bored with retired life, he was doing consulting work when an old customer asked him to design an SNG antenna that could operate on a standard size van. He saw a clever aircraft cable drive design in a magazine and pursued the patent rights, then designed the cable drive into an antenna positioner with significantly lower weight than comparable antennas. Substituting multiple cables for a geared drive system, it provided very high precision and stiffness, and did not suffer the degradation experienced by geared systems over time. This elegantly simple solution was also maintenance-free and able to operate in a very wide range of environments. In September of that year, Jim formally established AvL Technologies and hired his first employee, who works there to this day. AvL grew steadily due both to Jim's reputation in the industry and the superior quality of its antennas. The company began work for the American Red Cross in 2001, designing low-cost, easy-to-use vehicle-mounted antennas for broadband connectivity. AvL steadily gained a reputation for meeting unique customer requirements, including providing a custom 1.0-meter case-based system for the White House Communications Agency on only a few weeks' notice.
Beginning in 2006, AvL's MIL-qualified antennas were selected for several high-profile U.S. military communications programs. One of the first of these programs was Combat Service Support VSAT (CSS-VSAT), developed to allow logisticians at remote Army posts in Iraq and Afghanistan to connect quickly and easily by satellite. To date, AvL has supplied the U.S. Army with more than 5,000 CSS-VSAT antennas. In 2008, AvL designed and produced its first trailer-mounted antennas for the U.S. military and allied partner militaries. The company has also deployed AvL antennas to support teams responsible for disarming roadside IEDs, helping to save many soldiers from injury or death. From military posts to disaster zones, AvL technologies have provided greater situational awareness, better decision-making and access to key data in the nick of time.