Henry Goldberg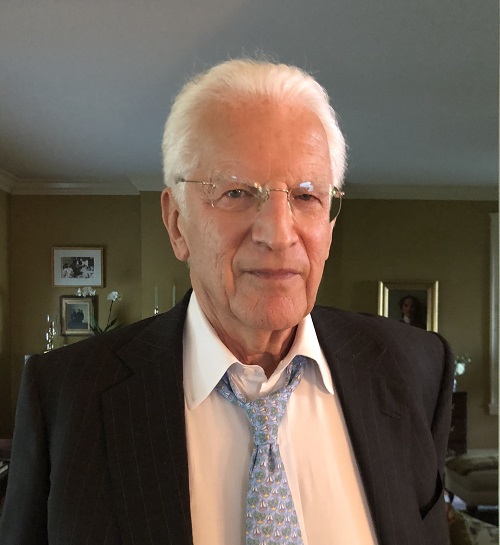 Partner, Goldberg, Godles, Wiener & Wright
Henry Goldberg is a leading U.S. regulatory lawyer who has been a key figure in shaping the modern commercial space industry through development of U.S. and international legal and regulatory frameworks. Over a more-than-fifty-year career that began at Covington & Burling in Washington D.C. in 1966, Henry has opened legal doors to numerous innovations in satellite and broadcasting throughout the world, carving out regulatory territory for new types of companies and their technologies to grow and flourish.
From 1968 to 1970, while at Covington, he participated in the FCC's first domestic satellite proceeding and established the essential principle that users are eligible to own and operate earth stations that communicate with carrier-owned satellite systems. Henry also filed the first application for a user-owned satellite earth station on behalf of the affiliate associations of major TV broadcast networks. He moved to the White House Office of Telecommunications Policy shortly afterward in 1971, where he eventually succeeded Antonin Scalia as OTP's General Counsel. While at the White House, Henry played a significant role in the implementation of the "open skies" satellite policy that spawned new satellite-delivered television networks, including HBO, C-SPAN and CNN.
Henry left the White House in 1975 to return to private practice and eventually founded Goldberg & Spector in 1983, which is now Goldberg, Godles, Wiener & Wright. Since founding his own firm, he has worked with a number of major satellite and broadcasting companies on landmark regulatory cases. For Hughes Aircraft Company, Henry eliminated common carrier status for satellite service providers by creating a new, more flexible regulatory framework that laid the foundation for satellite "hot birds" carrying the most desirable video programming. He also worked with FCC staff on behalf of Equatorial Communications to create a regulatory environment for the development of the first network of small receive-only earth stations with blanket licensing, which allowed the VSAT industry to take root and flourish. Henry represented PanAmSat in developing a private competitive alternative to Intelsat. The U.S. and later international regulatory initiatives that he developed with colleagues made a new industry of commercial satellite service providers possible. He also played a key role in the enactment of the ORBIT Act of 1999, which normalized Comsat and directed the privatization of Intelsat and Inmarsat.
Henry helped C-SPAN acquire permission for non-profit networks to initiate nationwide service and provided legal and regulatory advice to the Public Broadcasting Service and National Public Radio in converting their networks to satellite distribution. He was the lead attorney for MSV/TerreStar in gaining permission for companies to use satellite frequencies for land-based wireless networks. Henry also secured satellite capacity on a variety of systems around the world for Turner Broadcasting, supporting the start of CNN International. His firm is currently working on carving out a regulatory niche for NGSO satellite constellations, including for Telesat, Iridium and Spaceflight.