Polly Rash Hollis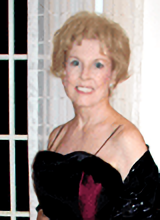 Polly Rash Hollis served in several influential positions during a career that spanned over 20 years in the satellite industry. She achieved prominence in her role as Vice President of the Public Service Satellite Consortium (PSSC). This non-profit unified the efforts of scores of universities, hospitals, public agencies and research groups in the US and around the world in the early and effective use of satellite systems for education, health care and other public purposes. At PSSC she played a key role in the expansion of the first university and public school based satellite systems to grant for-credit educational programs. 

Ms. Hollis also worked with Congress to obtain funding for the Advanced Communications Technology Satellite (ACTS) that played a key role in the development of Ka-band technology. She also designed experiments in satellite communications for health, education and state governments that were used on early C- and Ku-band experimental satellites launched by NASA. Many of these early experiments were later converted to permanent programs by the nonprofit organizations involved. 

Subsequent to her work with PSSC, Ms. Hollis became Manager of International Business Development for Space Systems Loral, where she provided global liaison with important contacts around the world. 

A founding member of SSPI, Ms. Hollis served as president for three years and as chairman for two. A notable achievement under her leadership was founding SSPI's annual Gala and Hall of Fame coinciding with the 30th Anniversary of Satellites in Space in October 1987. Ms. Hollis personally raised nearly $100,000 for the milestone event from leading companies in the industry. SSPI inaugurated its industry Hall of Fame at the 1987 Anniversary of Satellites in Space, followed by its first formal dinner dance that evolved into today's preeminent annual Gala. Owing to her vision, determination, hard work and charm, Ms. Hollis made a significant and lasting impression on SSPI and the important role it continues to play in the industry.