Hughes Network Systems, Inc.
About Hughes Network Systems, Inc.
Hughes Network Systems, LLC (HUGHES), an innovator in satellite and multi-transport technologies and networks for 50 years, provides broadband equipment and services; managed services featuring smart, software-defined networking; and end-to-end network operation for millions of consumers, businesses, governments and communities worldwide. The Hughes flagship Internet service, HughesNet®, connects more than 1.5 million subscribers across the Americas, and the Hughes JUPITER™ System powers Internet access for tens of millions more worldwide. Hughes supplies more than half the global satellite terminal market to leading satellite operators, in-flight service providers, mobile network operators and military customers. A managed network services provider, Hughes supports nearly 500,000 enterprise sites with its HughesON™ portfolio of wired and wireless solutions. Headquartered in Germantown, Maryland, USA, Hughes is owned by EchoStar. To learn more, visit www.hughes.com or follow HughesConnects on Twitter and LinkedIn.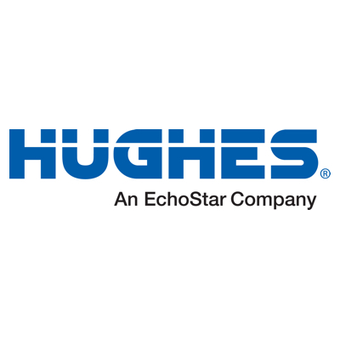 11717 Exploration Lane
Germantown, MD, 20876