David Kagan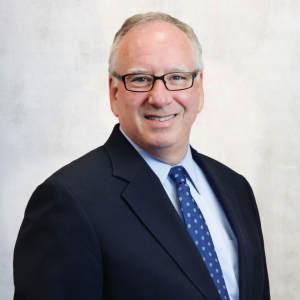 Chief Executive Officer, Globalstar
Dave Kagan's career is a lesson in the power of reinvention. It began more than 25 years ago when he worked in finance and operations for Norwegian Cruise Line. There, he saw the growing value of satcom to shipboard operations and passenger satisfaction. That led him to accept a position as president and CEO of Maritime Telecommunications, whose founder and fellow Hall of Famer Richard Hadsall invented the motion-stabilized VSAT antenna.
He did the things a good leader is supposed to do: growing the company's revenues and expanding its customer base to include cruise lines, luxury yachts, oil rigs and government vessels. But he also forged a partnership that would reinvent the company: a deal with AT&T to enable mobile phone usage on cruise ships. When the World Trade Center was attacked, the company made headlines by offering phone and internet service for free aboard dozens of ships to let passengers reach their loved ones.
He moved to Globe Wireless, where he again did what a good CEO should. By the time he sold the company to Inmarsat in 2013, it had grown to support 6,000 ships worldwide. That success had unexpected consequences. Broader adoption of satcom created efficiencies that gave a boost to growth in seaborne trade. Reaching 11 billion tons per year in 2019, it raised the living standards of billions of people in the world's poorest nations.
His biggest act of reinvention, however, took place at Globalstar, a company that launched its first satellites in 2000. Working with fellow Hall of Famer and Globalstar chairman Jay Monroe, Dave expanded its services beyond the legacy of one-way messaging and GPS to focus on satellite IoT. This was followed by a deal with Apple to enable direct-to-satellite SOS capability on the iPhone 14. That made its own headlines when a California couple, who survived a plunge off a cliff in their car, used it to call for rescue.
Reinvention is the name of the game for today's space and satellite industry. And there are few better models than Dave Kagan for turning yesterday's assets into tomorrow's next success.