Mark Miller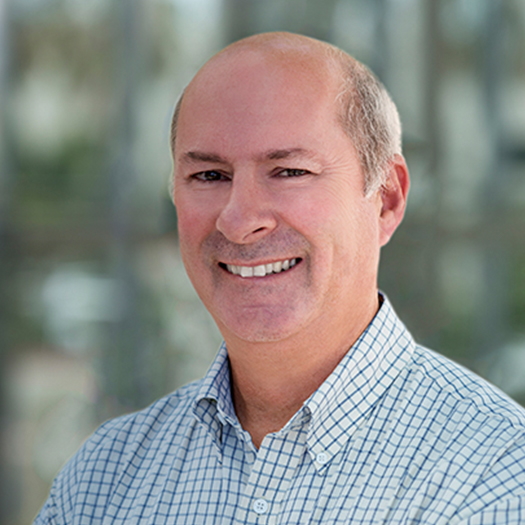 Executive Vice President and Chief Technical Officer, Viasat
In 1986, Mark Miller was a staff engineer at a company called Linkabit in San Diego. When its founders left to start a new venture, two other employees, Mark Dankberg and Steve Hart, suggested the three of them start a company of their own. It launched with less than $25,000 in capital and delivered its first product, a satcom test system, four very tough years later.
Today, that same company has 7,000 employees, who generated nearly $3 billion in sales last year from a wide range of systems, software and internet access services. For more than 35 years, Mark Miller has played a lead role in the success of nearly all, repeatedly developing breakthroughs in government and commercial satellite technology.
But this is not a story of one company's growth. It is the story of the industry's future. Among his many patents are several on high-throughput satellite (HTS) broadband architectures. These architectures share frequencies among hundreds of narrow beams and define the ground technology needed to handle them. Together, they have made it possible to multiply the bandwidth on orbit thousands of times.
Mark has been the lead architect and engineer on the Viasat 1, 2 and 3 broadband satellite systems. But that work is only part of the HTS story. Many operators today are flying HTS – and the new generations of VHTS and UHTS – and they have vastly expanded the reach and affordability of residential broadband as well as service to maritime, aviation, cellular, energy and many other sectors. HTS is also the native architecture for LEO constellations – one reason Euroconsult forecasts nearly 50% growth per year in total HTS capacity, reaching 60 terabits per second by 2027. 
Fellow co-founder and Hall of Famer Mark Dankberg summed up his partner's career this way. "My personal assessment, after interacting with many other systems engineers from academia, industry and government, is that Mark Miller is THE leading authority on satellite broadband technology in the world." And he has the patents to prove it.