Kathryn L. Lueders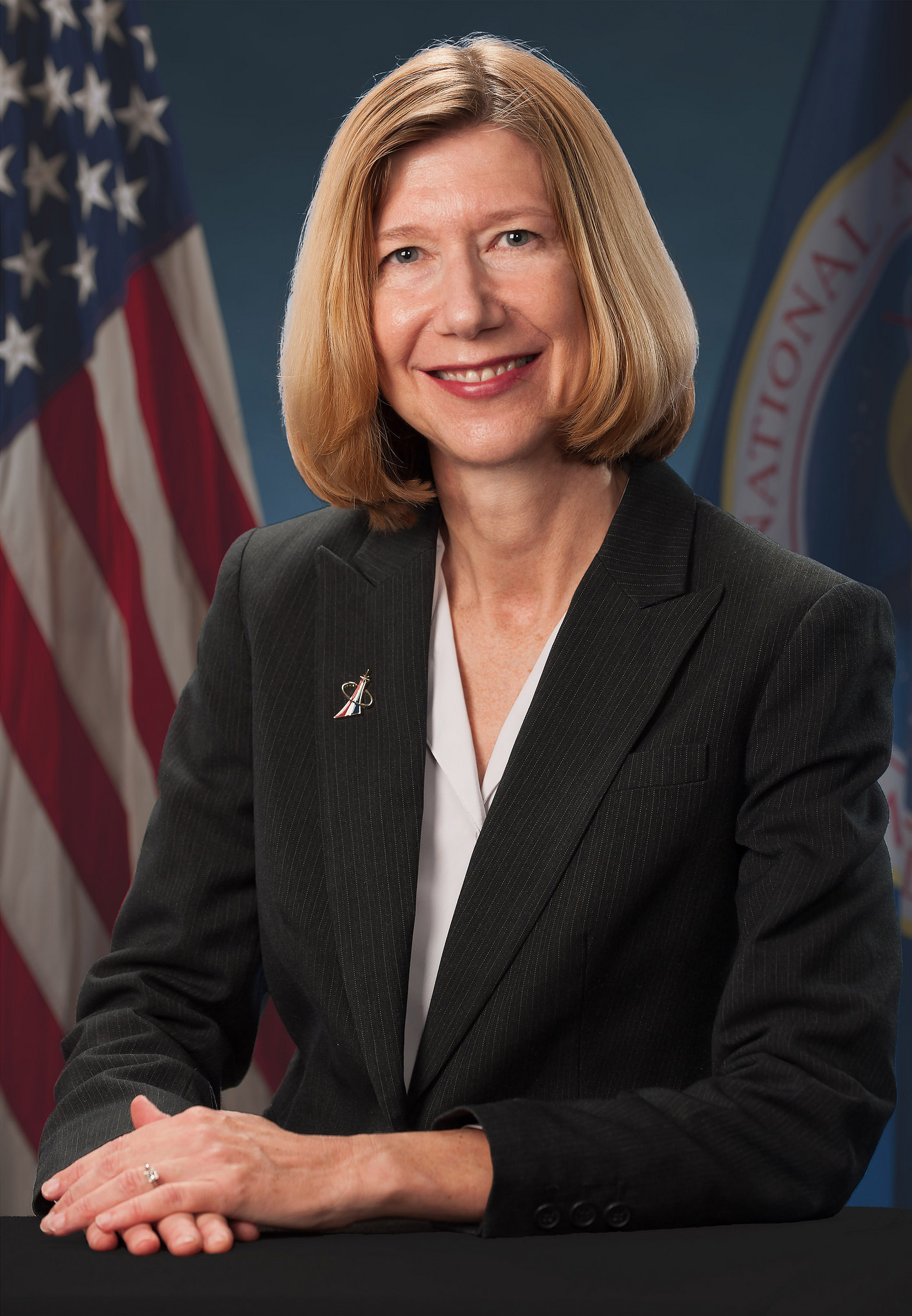 Associate Administrator for Human Exploration and Operations Mission Directorate, NASA
For nearly thirty years Kathy Lueders has played an indispensable role in bringing the capabilities of the commercial space and satellite industry to NASA; serving human space exploration missions though new technology, practices of cost savings, and opening valuable opportunities for the industry.
Kathy began her career at NASA in 1992 as the Shuttle Orbital Maneuvering System and Reaction Control Systems Depot Manager for the White Sands Test Facility in New Mexico, after completing two Bachelor's degrees in Science and Business Administration and a Masters of Science degree. Kathy moved to the International Space Station (ISS) Program next and served in a variety of managerial roles covering space station Logistics and Maintenance, Vehicle Systems Integration and Commercial Orbital Transportation Services Integration.
In November 2007, Kathy became responsible for expanding the range of launch vehicles providing access to the International Space Station. She established the Program's Transportation Integration where she oversaw international partner vehicles, including the European Space Agency's Automated Transfer Vehicle (ATV), the Japanese Space Agency's H-II Transfer Vehicle (HTV), and the Russian Soyuz and Progress spacecraft.  In that role, she also managed the development and execution of the Commercial Resupply services contracts which began delivery of cargo to the ISS in 2012 and now have now delivered over 100,000 lbs of cargo to the International Space Station.  
In 2014, Kathy was named Commercial Crew Program Manager at NASA's Kennedy Space Center and has continued working to expand the role of private companies in NASA's mission.  As the Commercial Crew Program manager she oversaw the maturation of commercial crew capabilities to the International Space Station, culminating in the SpaceX DM-2 mission in May 2020 delivering Bob and Doug to the International Space Station.  
In June 2020, she was named Associate Administrator for the Human Exploration and Operations Mission Directorate, now responsible for human spaceflight development and operations for the agency.