Peter B. de Selding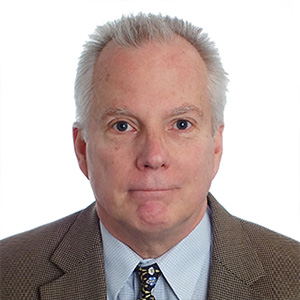 Co-Founder and Chief Editor of SpaceIntelReport
For more than thirty years, Peter de Selding has been the preeminent commercial space reporter in the space & satellite industry and is widely admired for his formidable, unsentimental, yet fair and ethical reporting.
Peter joined the staff of Space News in December 1989 shortly after the magazine's founding. His original beat was to cover space activity in Europe. Almost immediately, his coverage was so thorough that it established the English-language tabloid as a must-read for European space officials, whether they are in industry, the military or civil space. His understanding of technology, balance sheets and go-to-market strategies, backed by intense curiosity and determination, gradually made his work indispensable to the executive management of space and satellite companies, investment banks and insurance companies around the globe.
He has broken numerous stories that changed the course of the industry. Among them was his investigation of the February 1995 launch accident at Xichang in China that destroyed the Intelsat 708 satellite. After a year of work, he reported that an employee of Space Systems/Loral had faxed a copy of the accident review report to China in violation of technology export rules. This led directly to US Congressional action that made satellite technology a munition subject to the International Traffic in Arms Regulations (ITAR) and assigned administration of ITAR to the State Department, with dramatic impact on launch and satellite manufacturing markets for decades.
Peter led coverage of the privatization of Intelsat and Eutelsat – and of the flurry of merger and acquisition activity that followed them – which further transformed the industry. His reporting could also change the fortunes of companies large and small. In 2009, The Wall St. Journal reported that Intelsat had awarded a $400 million multi-satellite deal to Boeing at a time when the company was struggling to recover from a series of quality-control lapses and budget overruns. The news helped make the manufacturer newly competitive in the commercial market – and the story broke first under Peter's byline in Space News. It was not the last story in which the Journal followed Peter's lead. 
In 2017, Peter co-founded SpaceIntelReport.com and became Chief Editor. Since its founding, SpaceIntelReport has delivered some of the most accurate, reliable and insightful reporting in the business. Peter's consistent reporting quality led SSPI, in 2015, to present him with a Better Satellite World Award in recognition of his role in making a better industry.