David Myers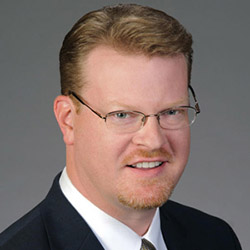 President and CEO, DataPath, Inc. 
As President & CEO of DataPath, David Myers is leading a renewed, privately-owned company that emerged after a spin-out from publically traded Rockwell Collins. Over the past two plus years, the revitalized DataPath has developed an array of new offerings, including satellite antenna systems, remote management software, connectivity services and cyber security solutions. These investments are fueling an overall strategy to provide end-to-end communications solutions for the aerospace, broadcast, defense and infrastructure markets. To date, the reinvestment in DataPath has resulted in over $400M in new contract awards.
Prior to joining DataPath, David held a number of senior level positions across the satellite industry, developing brands, launching new products and entering new markets. David spent several years at Harris CapRock (formerly CapRock Communications), as Vice President of Marketing & Product Management, President of Government Solutions, and ultimately Chief Commercial Officer. One of his most proud accomplishments was the development of "CommandAccess®," the industry's first military-grade satellite subscription service. 
David also previously served as Chief Marketing Officer for ITC Global, where he expanded the company's market presence from a relative unknown to among the top three brands in the oil & gas and mining markets. David first entered the satellite industry at Spacenet, where he worked his way up from business development and product management roles to eventually serve as the company's Senior Vice President of Marketing & Corporate Development.
Finding the Right Players
In addition to product and market innovation, David believes the core foundation for any successful company is a highly collaborative culture. The key is encouraging initiative and creativity from every employee, regardless of title or tenure. To foster this culture, David regularly walks the factory floor and holds skip level lunch meetings, so he can hear first-hand what "real people" think about their jobs and how the company is doing. These live interactions often result in a new idea for a product or process. David's favorite approach is to empower the person who championed the idea to build a task force and "make it happen." 
In a manager's meeting shortly after taking over as CEO, David remarked, "Rapidly growing organizations must be dynamic. You don't necessarily need to have all the right players in all the right positions, right away. Making a team successful is about recruiting great all-around athletes and then helping them find something to own, where they can apply their talents and passion to drive the company's performance."
When notified about his selection for the SSPI Mentor of the Year award, David said, "I consider myself a life-long student of the industry and fortunate to have worked with and learned from some amazing people. I am a true believer in the SSPI mission to encourage new talent to build impactful careers in the exciting and dynamic industry that is satellite communications."