Dawn Harms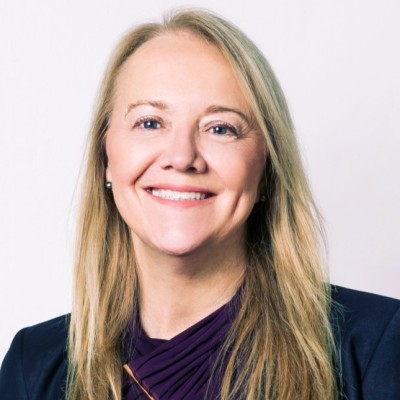 Chief Revenue Officer, Momentus Inc.
Dawn Harms is Chief Revenue Officer at Momentus, a startup which has raised over $80 million, providing in-space transportation and logistics services. In her current role, she leads a team that develops and manages critical relationships with a wide range of customers and partners, including cubesat and small satellite operators and manufacturers as well as launch service providers. It is a role that comes naturally to this 35-year veteran of the space and satellite industry.
Dawn has spent her career in sales, marketing and communications delivering high value to her employers. She began her career as a TWT Design Engineer at Teledyne MEC, then was recruited by Ford Aerospace as a subject matter expert in microwave components in subcontract engineering management. Dawn went on to serve in many executive positions throughout the industry, including Vice President of Sales and Marketing at Space Systems/Loral (now MAXAR), as Vice President of Sales, Marketing and Communications at ILS International Launch Services and as Vice President of Global Sales and Marketing at Boeing Satellite Systems International.
In addition to her professional accomplishments, Dawn serves on the industrial advisory board for the College of Engineering at the University of Wisconsin-Madison, where she received her Bachelor of Science in Electrical Engineering. She also serves as a member of the Board of Directors at ManSat and is Chair Emeritus of the SSPI Board of Directors.
While serving in mission-critical executive roles, Dawn has always taken time to mentor the next generation, both at the companies where she works and by working with students looking to enter the industry. She has served as mentor for many new arrivals at Momentus, including interns for whom she had no specific job responsibility. Dawn is always available to answer questions, making sure everyone is heard at meetings and providing critical feedback to help with the transition from new hire to full member of the team.
According to one of Dawn's recent mentees at Momentus, "Dawn is one of the busiest people that I know, and for her to take time out of her busy schedule to mentor and develop new hires, her team and students both within and outside the organization speaks volumes. I have grown immensely since joining the company. Not only have I noticed an improvement in my business acumen, but I have reaffirmed my interest in the space industry and become confident that I can thrive here – and I have Dawn to thank for this. She is, without doubt, ​someone in the industry that helped get me to where I am today."
For the past several years, Dawn has distinguished herself as a mentor to university student teams in joint research competitions produced by SSPI and the Students for the Exploration and Development of Space (SEDS) in the US and UK. As a team mentor, she has provided real-world advice and counsel to teams, reviewed their detailed technical reports and helped SSPI select winning teams. Students have repeatedly praised her personal devotion and generosity, including a team that she hosted for a week so they could tour the Virgin Orbit, SpaceX and Relativity Space manufacturing facilities. Dawn is one of more than 20 SSPI members serving as mentors to help guide students into careers in commercial space and satellite.