Jamal A. Madni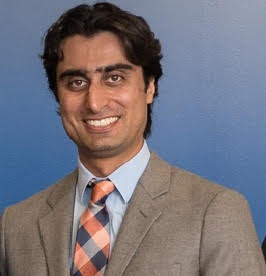 Program Manager & Chief Architect, Special Projects, Boeing Satellite Systems
Jamal Madni began his career at Boeing Satellite Systems in 2013 as an Embedded Flight Software Engineer and Project Manager for National Programs. Over the next two years, he designed, developed and tested flight software for Boeing's multi-billion dollar space vehicle program and authored over 100 software technical peer reviews. His efforts earned him a promotion to Strategy and Business Development Lead for Advanced Missions and Programs. In his new position, Jamal led over $500 million of commercial, government and internal business capture efforts for the company in the areas of next generation communications, advanced analytics and microelectronics.
In early 2017, Jamal became the youngest Program Manager and Chief Architect of Special Projects at Boeing. He served in this capacity as chief architect for spacecraft fault isolation diagnostic tool development. Jamal led a team to success in the capture, growth and day-to-day execution of Boeing's integrated electronics suite as part of a $1 billion synthetic aperture radar earth science mission. NISAR, a collaboration between N.A.S.A. and the Indian Space Research Organization, includes the largest payload in the history of the Indian space program.
Jamal is known among his peers and colleagues as an innovative thinker, a dynamic public speaker, a thoughtful strategist and a visionary for Boeing's organizational culture. He is constantly seeking the best blend of product and culture for the company, aiming to bring together his colleagues' technical strengths and diversity of thought and experience. Jamal served as a distinguished member of the Boeing Next 100 Council, a group that focuses on the company's outlook for the next 100 years based on socio-economic, geographic, technological and cultural trends. This position allowed him to share his insights on culture and future business models in multiple presentations to the CEO of Boeing and the senior executive team, which led to the creation of Boeing HorizonX, the company's venture capital arm dedicated to investment in disruptive companies, technologies and markets for future growth.
Jamal serves as a community leader in engineering both within Boeing and outside it. He created and led the UBMS College Application Preparatory Program, which helps students to prepare their essays, resumes and college applications. The program served over fifty low income, first generation, underrepresented minority students and successfully placed STEM majors at Harvard, MIT, Cornell, and several UCs and CSUs. Jamal also led The Boeing Company's El Segundo site National Engineers Week school visits initiative from 2014 to 2016. The visits involved presenting interactive demonstrations to over 1,000 middle and high school students on the importance of STEM education. He was instrumental as well in The Boeing Company's first ever virtual school visit in 2015, where Boeing employees mentored over 100 students on three-month engineering projects via virtual teleconferencing and webcams.