Sponsored By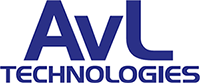 It is hard to read anything about business or technology these day without coming across the Internet of Things. In 2014, for the first time, the number of mobile phones and other devices equaled the number of human beings on earth, about 7.2 billion. The analyst firm Gartner says that by 2020, there will be 26 billion connected devices – and most of them will be connecting with other devices instead of people.
The Internet of Things (IoT), as this is called, is rapidly connecting lights and cars, factory equipment and footballs, aircraft engines and thermostats, traffic lights and baby monitors. By monitoring, measuring and managing these billions of things, it will save us time and money, reduce waste, cut pollution, and make the way we live safer, easier and more rewarding. Accenture forecasts that it will add as much as $14 trillion to 20 of the world's largest economies by 2030.
But maybe we should call it the Satellite of Things instead. Because satellite technology has been connecting important things for decades, and will be doing it for decades to come.
Connecting Things Before the Internet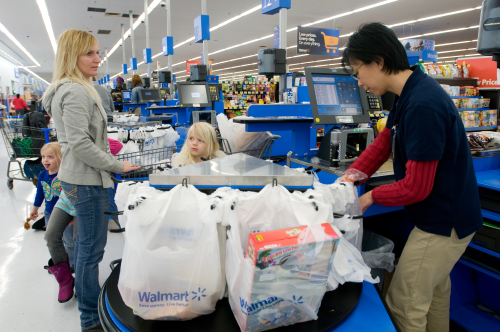 For more than 30 years, the Satellite of Things has connected cash registers in stores with computers at corporate headquarters. Machines talked to machines, and retailers could monitor and inventory hour by hour to discover what was selling and what was not.
The Satellite of Things has been making the world's energy supply smarter, too, from electricity grids to gas and oil pipelines. Sensors, switches and valves send data and receive commands from space – and the system runs more safely and reliably at lower cost.
Today, advances in information technology are giving the Internet of Things new powers – and satellite is spreading them across the globe.
Keeping the Bananas Cool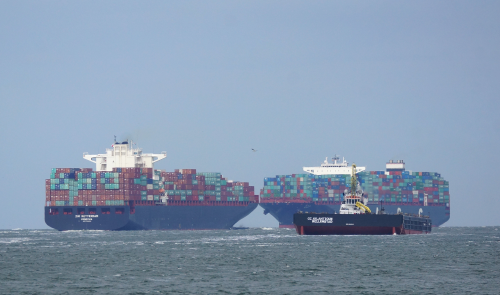 Globecomm is a communication solutions provider working on the Internet of Things. For one of the world's largest shipping companies, it found a way to make sure that bananas picked in the field and put into a shipping container reached their destination ready for sale.
Working with other leading technology firms, Globecomm equipped refrigerated shipping containers with temperature sensors and small computers. Each container keeps track of its temperature and reports it over a wireless link to a central computer aboard ship. Wherever the ship sails, the computer stays connected over the Globecomm satellite network to the shipping company's computers.
The result? An accurate, real-time record of what went on inside the container, from the moment it was closed on one side of the ocean to the moment it's opened on the other. When a perishable cargo goes bad, somebody has to make good on it. The Satellite of Things makes sure the shipper does not pay for problems it did not cause – and that can be worth millions every year. 
Making Sure the Water Flows
Sometimes the savings is measured in people instead of money. In 2012, America's Mid-Atlantic states were struck by Hurricane Sandy, which caused more than $62 billion in damage. One victim was a major water utility serving millions of people in the region.
The utility used Internet of Things technology to monitor and control its network of valves, pumps, storage tanks and reserve pools that deliver a steady supply of clean water. Those machines talked to other machines over cellular links, the same kind used for mobile phones. But Sandy's strong winds and severe flooding took down the cellular network in lots of places.
Suddenly the control room was blind. The company scrambled to send personnel to facilities across the state. They checked sites, radioed the information to headquarters and manually operated equipment before rushing to the next site. It was an all-hands, around-the-clock exercise that went on for days until cellular service was fully restored.
Those days of crisis taught the utility a lesson. Its Internet of Things platform now includes a satellite backup for all remote sites. Going further, state governments began requiring satellite backup for every network that controls crucial infrastructure. It costs a little more, but the risk of failing systems leaving people high and dry – or much worse, spreading disease – far outweighs the cost.
Ours is a world of constant change. Things move. Storms rise. Technology improves, but makes us more vulnerable at the same time. The Internet of Things promises big benefits. But only the Satellite of Things can make sure it keeps that promise. 
SOURCES: "There are Officially More Mobile Devices Than People in the World," by Zachary Davies Boren, The Independent, October 7, 2014. "A Simple Explanation of the Internet of Things," by Jacob Morgan, Forbes, May 13, 2014. "Transforming Economic Growth with the Industrial Internet of Things," by Paul Daugherty, Forbes, January 21, 2015. Globecomm (www.globecomm.com)
Photo Credits: Flicker Creative Commons, Walmart, commercial use allowed; Flicker Creative Commons, Kees Torn, commercial use allowed

Since 1994, Globecomm has provided robust connectivity for Land, Sea and Air transport of video, voice, and data with zero downtime to the most remote locations on Earth — and under the most treacherous conditions. Its comprehensive Satellite, Fiber, Cellular and CDN infrastructure and services are entrusted to provide the smartest solutions for mission-critical RF and IP communications to Government, Maritime, Media, Enterprise, Wireless Mobile and IoT customers in over 100 countries. Along with its award-winning engineering expertise, the company also specializes in system design and integration; end-to-end hosted and managed services; and media infrastructure, video cloud platform and IPTV services. Headquartered in Hauppauge, NY, Globecomm has locations in Maryland, New Jersey, Virginia, the Netherlands, South Africa, Germany, Singapore, the United Arab Emirates and Afghanistan. www.globecomm.com.