Bridging the Broadband Gap

Now more than ever, humans need connection to thrive. Satellite has the potential to massively shrink the digital divide in a generation. Will we succeed?
Satellite has been used to deliver the internet since the 1990s. Today, technology change, new orbits and new delivery models offer the potential for revolutionary progress in connecting the unconnected. The race is on to deliver more bandwidth to levels never seen before – levels that can meet the needs of millions living beyond the network's edge while providing an adequate return on the significant investment required.
Podcast
Every Monday during the Bridging the Broadband Gap campaign, you'll get to listen to a new podcast featuring experts on a wide variety of topics as we explore the expanding role of satellite broadband in the Enterprise and Humanitarian sectors.
Bridging the Broadband Gap, Episode 5: Transforming the Rural Economy
In this fifth episode the Bridging the Broadband Gap podcast series, SSPI's Lou Zacharilla interviews Viasat EVP and COO Richard Baldridge, ICF Senior Fellow Dr. Norman Jacknis and Assistant Director of the Purdue Center for Regional Development Professor Roberto Gallardo about satellites and how satellite and broadband connectivity provide rural citizens with opportunities to participate in the global economy without leaving the place they call home.

This podcast series is sponsored by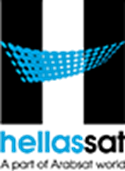 Bridging the Broadband Gap NOW
The Orbiter: Bridging the Broadband Gap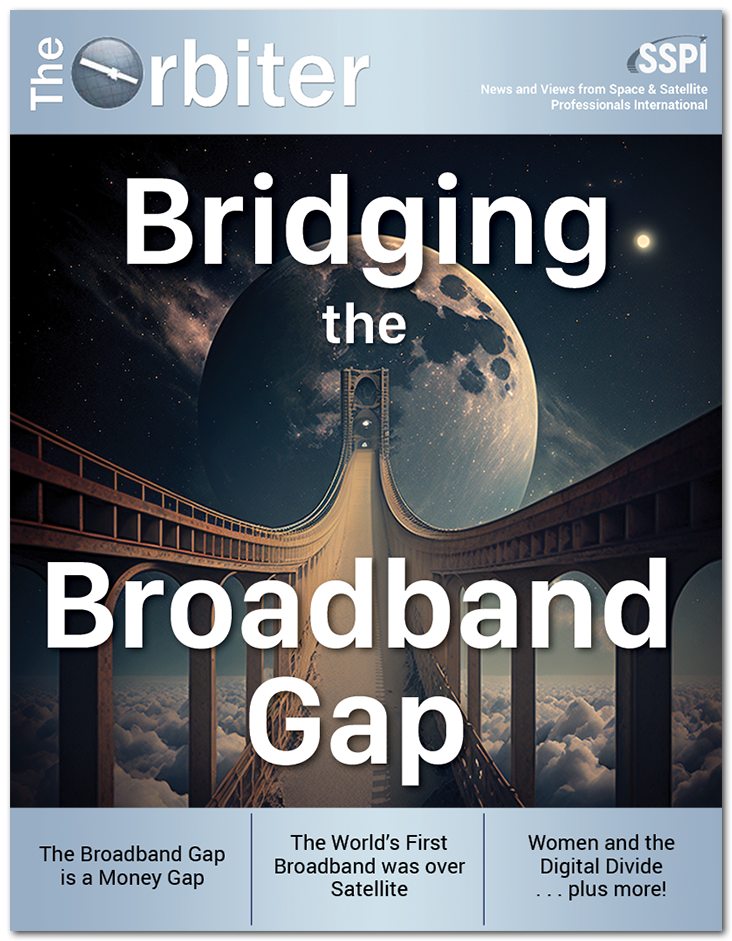 Women and the Digital Divide
At February's SSPI-WISE meeting, the first open meeting of the year, SSPI-WISE was pleased to provide a panel session featuring women of the industry discussing how the digital divide specifically impacts women around the world. This month's meeting was part of the Bridging the Broadband Gap focus on space & satellite's potential to shrink the digital divide. The panel was hosted by the Elevating Women Working Group.
Videos
The Better Satellite World campaign shows the world why our industry, though often invisible, is indispensable to modern life, through powerful stories and videos that depict space and satellite technologies contributing to the economy, society and sustainability of planet Earth. Several of our Better Satellite World videos focus on how satellite provides the benefits of connectivity to places never thought possible and just how much of a difference that makes.
Coming Up Next
Thank you for joining us for Bridging the Broadband Gap!
News
SSPI Launches Bridging the Broadband Gap, a Multi-Week Online Exploration of the Space & Satellite Industry's Potential to Shrink the Digital Divide – January 23, 2023
Bridging the digital divide: NAIT students take on Canada's connectivity problem – TechLifeToday – January 17, 2023
Connecting the Dots | Speeding up the satellite regulatory machine – SpaceNews – December 23, 2022
How Stakeholders Close the Rural Connectivity Gap – Newsweek – December 16, 2022
How Pacific Dataport is Using Satellite to Bridge the Digital Divide in Alaska – Via Satellite – December 14, 2022
OneWeb Acquires 10,000 Hughes LEO Terminals To Enable Low Latency, Broadband Connectivity Worldwide – Hughes – December 13, 2022
Eutelsat Bridging the Digital Divide in Africa by Providing Ubiquitous, Reliable, and Affordable Connectivity Services – Yahoo!Finance – December 12, 2022
Boeing hoping to bridge the digital divide with a new series of advanced satellites – CBS Los Angeles – November 9, 2022