Bridging the Broadband Gap

Now more than ever, humans need connection to thrive. Satellite has the potential to massively shrink the digital divide in a generation. Will we succeed?
Satellite has been used to deliver the internet since the 1990s. Today, technology change, new orbits and new delivery models offer the potential for revolutionary progress in connecting the unconnected. The race is on to deliver more bandwidth to levels never seen before – levels that can meet the needs of millions living beyond the network's edge while providing an adequate return on the significant investment required.
Podcast
Every Monday during the Bridging the Broadband Gap campaign, you'll get to listen to a new podcast featuring experts on a wide variety of topics as we explore the expanding role of satellite broadband in the Enterprise and Humanitarian sectors.
Bridging the Broadband Gap, Episode 1: The Post-COVID Enterprise
Broadband connectivity is only the foot of the bridge built by satellite networks. In a world shaken and stirred in ways unimaginable, connectivity has been revealed as THE primary economic enabler and the glue to a connected economy and the corporate enterprise.  The "hybrid" workforce and the rise of video and massive uses of data among even the smallest companies has made enterprise broadband increasingly essential.
So where are the gaps and the opportunities within this sector? What changes have taken place within the company that pioneered and made consumable online access?
In this first episode of the Bridging the Broadband Gap podcast series, we take a look at the universe that Hughes created for the current and future enterprise. We speak to Hughes Vice President of North American Sales Randy Anders and Hughes Vice President of the International Division Vaibhav Magow, who discuss the global trends in satellite broadband, the strategy going forward and how broadband is shaping the world's most dynamic economy: that of the United States.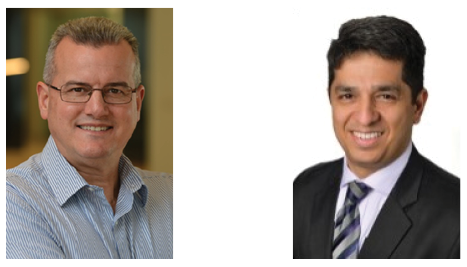 Videos
The Better Satellite World campaign shows the world why our industry, though often invisible, is indispensable to modern life, through powerful stories and videos that depict space and satellite technologies contributing to the economy, society and sustainability of planet Earth. Several of our Better Satellite World videos focus on how satellite provides the benefits of connectivity to places never thought possible and just how much of a difference that makes.
Coming Up Next
Bridging the Broadband Gap launches today, January 23. Stay tuned for more updates!
News
SSPI Launches Bridging the Broadband Gap, a Multi-Week Online Exploration of the Space & Satellite Industry's Potential to Shrink the Digital Divide – January 23, 2023
Bridging the digital divide: NAIT students take on Canada's connectivity problem – TechLifeToday – January 17, 2023
Connecting the Dots | Speeding up the satellite regulatory machine – SpaceNews – December 23, 2022
How Stakeholders Close the Rural Connectivity Gap – Newsweek – December 16, 2022
How Pacific Dataport is Using Satellite to Bridge the Digital Divide in Alaska – Via Satellite – December 14, 2022
OneWeb Acquires 10,000 Hughes LEO Terminals To Enable Low Latency, Broadband Connectivity Worldwide – Hughes – December 13, 2022
Eutelsat Bridging the Digital Divide in Africa by Providing Ubiquitous, Reliable, and Affordable Connectivity Services – Yahoo!Finance – December 12, 2022
Boeing hoping to bridge the digital divide with a new series of advanced satellites – CBS Los Angeles – November 9, 2022