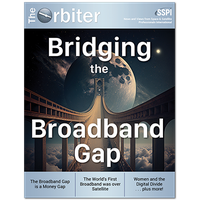 SSPI has released a new edition of The Orbiter: Bridging the Broadband Gap!
SSPI's current topic campaign, Bridging the Broadband Gap, is all about the impacts of the gaping holes in global IP connectivity, and what companies are doing to fill them, whether for villages in Africa, humanitarian relief camps or warfighters at the front. But when we talk about the broadband gap, we're really talking about something else. A money gap.
Affordability is critical. For a long time, cell service in India was only for the rich. But when the price of a phone dropped to equal the average monthly wage in the country, adoption exploded.
The space and satellite industry is doing its bit to spread broadband access and make it more affordable – despite the fact that we have never been known as a low-cost provider. LEO constellations aim to build a subscriber base in the tens or hundreds of millions, which could make their connectivity and custom terminals cheap enough for a truly mass global market. We are seeing it happen now, month by month, launch by launch.
This issue of The Orbiter is sponsored by

In this issue:
The Broadband Gap is a Money Gap –

By Robert Bell, Executive Director

Women and the Digital Divide

Peru School System and HughesNet Connect Students to Educational Resources

The World's First Broadband was over Satellite –

By Dr. Joseph N. Pelton, Founder and Chair of the Board, Alliance for Collaboration in Exploration of Space (ACES)

#DarkAgesSucked –

By Louis Zacharilla, Director of Innovation

Plus More!
The Orbiter is now available as a beautiful, mobile-friendly online magazine. Click on the cover below to read it now: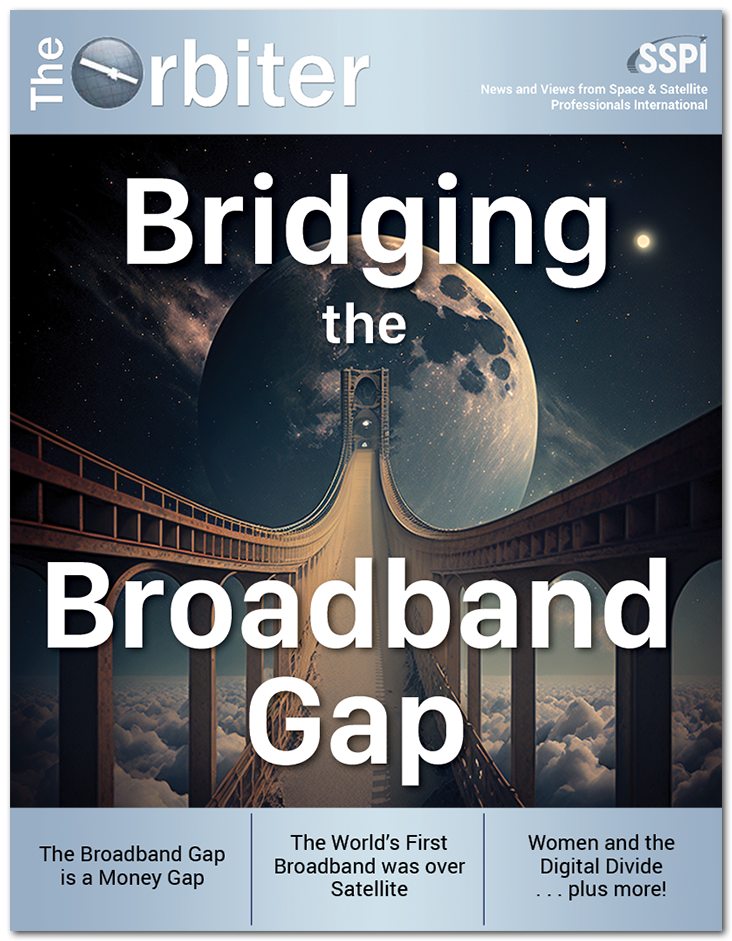 SSPI's online magazine The Orbiter is made possible with the support of our corporate partners

---