Better Satellite World: The New Public-Private Partnership - Making Space for Space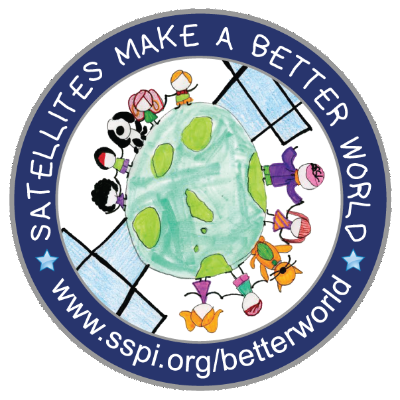 Space is expensive. It will require enormous investments, total adaptability, innovation and experimentation - not to mention behavioral changes - the likes of which the engineering community and human ingenuity have never seen.
How is it going to get done? What will be the financial structures and technology partnerships that get us there? In this podcast series, we will explore these questions and more.
Episode 1: Making Space for Space - A Conversation with Yummet CEO Brittany Zimmerman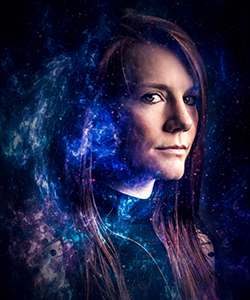 Brittany Zimmerman is the CEO and Chief of Innovation at Yummet. Before Yummet, she served as Principal Investigator and Aerospace Engineer at Paragon Space Development. Brittany has spent 30 years working on expanding her breadth of skills to build a synergy of competencies to achieve her lifetime goal: organizational success through bettering the conditions of humanity.  She takes the old philosophy of leaving the world a better place than you found it to the next level. In her most recent of many ventures, Brittany is implementing her multidisciplinary expertise of space systems to simplify complexities and make life support technologies easily accessible and affordable for terrestrial humanity. For this and other projects, she is seeking partners and investors.
To continually diversify her activities and skills, she has opened a new location to a 501(c)(3) where she acts as Board Member and Director of Operations for a nonprofit which ensures safety and education to cross-cultural youth in California and Arizona. Brittany is a member of the 20 Under 35 cohort of 2020 and received a Promise Award in that same year, signifying her place as one of 3 leaders of the 2020 cohort. Read more about Brittany.
In a conversation with SSPI Director of Development and Innovation Lou Zacharilla, Brittany helps us start figuring out what the economics of creating some space for space looks like.
Episode 2: The Enabling Relationship (the Good Kind!)
In this podcast, we continue the discussion of public/private partnerships. SSPI Director of Development and Innovation Lou Zacharilla interviews Dave Bettinger, CEO of Spacelink Corporation; Jay Gullish, Senior Director, Digital Economy, Media & Entertainment for the US-India Business Council; and Jyotsna Jayaram, Law Partner at the Bangalore Office of Trilegal, part of the TMT practice group. He asks our guests about what financial structure sand technology partnerships will get us where we need to go. And what can we learn from them?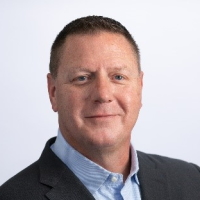 David Bettinger is a business and technology visionary with 30 years of experience in system engineering, focused on innovative satellite communications. He is a strategic thinker with a track record of capturing opportunities, cultivating partnerships, and transforming startup ventures into a competitive position. Before joining SpaceLink, Mr. Bettinger was VP of the Communications Systems and Advanced Development  Group at OneWeb. He was a founding member of the satellite network operator, which was established in 2014, and he led a team of satellite, aerospace and communications engineers to design its first- and second-generation satellite payloads, user terminals, and ground segment.At OneWeb he was successful in supporting investment activities and was responsible for the corporate technology roadmap. Previous to his role at OneWeb, Mr. Bettinger spent more than a decade as CTO and Senior VP of Engineering at ST Engineering iDirect, a $250 million satellite communications technology company which provided VSAT solutions to over 400 customers in 120 countries. Mr. Bettinger began his career at Hughes Network Systems where he was a member of the Technical Staff in the Satellite Networks Division. There he contributed to the development of several generations of the Personal Earth Station (PES) satellite network, which was Hughes' flagship product line at the time. He was also a member of the design team that developed and deployed the Claircom air-to-ground telephony system for commercial and private aircraft. A frequent spokesperson at industry events, Mr. Bettinger has authored more than 50 technical papers and articles and holds seven patents in satellite communications.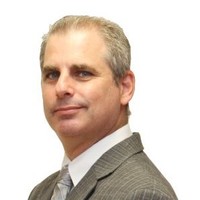 Jay Gullish has passionately promoted digital development in more than 20 countries over his 25 years of experience in government, industry, and civil society across the telecoms, information technology, satcom, and cyber sectors. He has a reputation as an innovative critical thinker and industry expert known for thought leadership, problem solving and an ability to get the job done. Most recently, Mr. Gullish served as a digital policy officer at the U.S. Embassy in New Delhi covering cyber policy, telecommunications, information technology, digital inclusion, and commercial space. While at the Embassy, he aligned U.S. cyber policy toward India across multiple in-country USG agencies and consulates on behalf of the State Department's Coordinator for Cyber Issues (S/CCI). Mr. Gullish was also the in-country lead for the U.S.-India ICT Working Group and the U.S.-India Cyber Consultations. Mr. Gullish previously worked in India's outsourcing industry, and lived and worked in India for over five years. He has international technology experience in southern Africa, Israel, and Vietnam. Born in New York and raised in California, Mr. Gullish has a passion for the outdoors, wildlife and actions that ensure the long-term health of our planet. He is also active in promoting STEM education.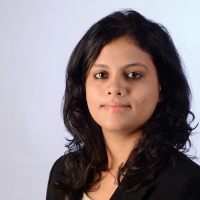 Jyotsna Jayaram is a Partner in the Bangalore office of Trilegal and is part of the TMT practice group. She has a breadth of transactional and advisory experience in the technology and telecom space and her core areas of expertise include data privacy, telecom licensing, OTT services, digital communications, broadcasting and media laws, content regulation, intellectual property rights, payment and settlement systems, e-commerce, cyber security, outsourcing and commercial contracts. Jyotsna also works with domestic and overseas clients on a wide range of corporate matters including investments, business and asset transfers in the TMT sector. Jyotsna is an alumnus of the School of Law, Christ University- Bangalore.
Episode 3: Let's All Pickup After Ourselves in Space
In this podcast, we continue the discussion of public/private partnerships, focusing on the growing, somewhat quietly menacing issue of keeping space free from debris. What role can collaborations play here? What, if any, already exist? Will regulations be put in place that de-incentivize leaving your litter behind? SSPI Director of Development and Innovation Lou Zacharilla asks these questions and more as he speaks with Dr. Walter Scott, Executive Vice President and CTO at Maxar Technologies; George John, Associate at Hogan Lovells; and Carolyn Belle, Director of Advanced Systems at Astroscale.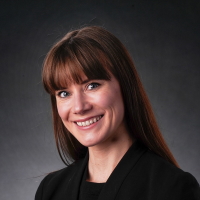 Carolyn Belle engages in space industry growth and diversification, with expertise in the market dynamics of on-orbit servicing, emerging satellite applications, and the creation of diversified space architectures. Carolyn currently works with commercial and government satellite operators to pursue new approaches to on-orbit operations in her role at Astroscale U.S., where she serves as the Director of Advanced Systems. She previously led KSAT's standardized ground network development in the U.S. and, as a consultant and industry analyst, advised companies throughout the value chain on key opportunities & strategic direction. She started her career in astrobiology research before focusing her passion for space on building the business environment and underlying infrastructure necessary to facilitate dynamic industry expansion. Carolyn holds a bachelor's degree from The Colorado College with a focus in Biology and Chemistry and completed the International Space University's multidisciplinary master's program in Space Management. She has been active in leading STEM outreach initiatives such as Yuri's Night and Cool Science as well as efforts to strengthen women's roles and recognition within the space industry.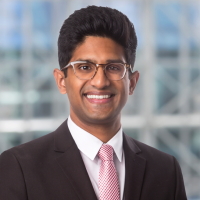 George John ensures regulations do not disrupt innovation and investment in the aerospace, telecommunications, sports, medical, and mobility industries. He advises clients on radiofrequency (RF) spectrum use, orbital debris mitigation, and remote sensing licensing while engaging the Federal Communications Commission (FCC), International Telecommunication Union, and National Oceanic and Atmospheric Administration. Those interactions have helped him shape and streamline regulations on RF spectrum, the safety and sustainability of space, and Earth imagery; negotiate RF spectrum rights at international fora; and complete associated due diligence for venture-capital and private-equity investments. Before joining Hogan Lovells, George served as in-house regulatory and transactional counsel for a pioneering nanosatellite company, where he secured satellite, earth station, and remote sensing licenses and negotiated satellite launch and insurance agreements. Other previous stops include the FCC's International Bureau Satellite Division, where he tackled satellite and earth station licensing and rulemakings, and the Federal Aviation Administration's Office of Chief Counsel, where he undertook commercial space launch, reentry, launch site operation, and other aviation regulation projects. George is a member of the 2020 list of 20 Under 35. Learn more about George.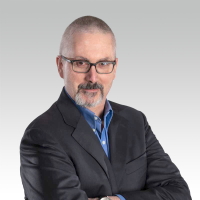 Dr. Walter Scott is Maxar's Executive Vice President and Chief Technical Officer. He founded DigitalGlobe in 1992, which became part of Maxar in 2017. From 1986 through 1992, Walter held a number of technical, program, and department management positions at the Lawrence Livermore National Laboratory, including serving as the assistant associate director of the Physics Department. Prior to this, Walter served as president of Scott Consulting, a Unix systems and applications consulting firm. Walter holds a Bachelor of Arts in Applied Mathematics, magna cum laude, from Harvard College and a Doctorate and Master of Science in Computer Science from the University of California, Berkeley. Walter was inducted into the Space & Satellite Hall of Fame in 2017. Learn more about Walter.
Episode 4: The Triple Helix - How Government, Academia and the Private Sector Create a New DNA for Economic Development
In this podcast, we continue the discussion of public/private partnerships, focusing on collaboration among three important strands of society: government, academia and the private sector. Is the commercial space industry shaping a new DNA for economic development? Does it need to, given its unique features and needs? SSPI Director of Development and Innovation Lou Zacharilla asks these questions and more as he speaks with Erin Siltman, Business Development Engineer at Space Florida; Dr. David Alexander, Director of Rice Space Institute at Rice University and Chair of the Aerospace and Aviation Committee at Greater Houston Partnership; and Susan Davenport, Senior Vice President & Chief Economic Development Officer at Greater Houston Partnership.
Erin Siltman is a Business Development Engineer in Space Florida's Spaceports Business Unit, a position she has held for two years. She received her Aerospace Engineering degree from Embry-Riddle Aeronautical University. Erin previously worked at the FAA's Office of Commercial Space Transportation for three years, where she guided aerospace companies in preparing launch license and safety approval applications in accordance with federal regulations.
Dr. David Alexander is the Director of Rice Space Institute at Rice University and Chair of the Aerospace and Aviation Committee at Greater Houston Partnership. He serves as a professor in the Department of Physics and Astronomy, where his primary area of research is solar astrophysics. As RSI Director, Professor Alexander is responsible for the mission and direction required to develop and achieve the goals and objectives of the institute. He has established a strong Rice presence in the Houston space community and strengthened the institutional ties with the NASA Johnson Space Center, developed partnerships with local aerospace industries and created a strong rapport with local, regional and federal government leaders. Professor Alexander is a member of the Rice Faculty Senate and author of "The Sun" part of the Greenwood Press "Guide to the Universe" Series. He received a Presidential Early Career Award for Scientists and Engineers in 2004 and was appointed a Kavli Frontiers Fellow by the National Academy of Sciences in 2006. Professor Alexander joined the faculty at Rice in 2003 from the Lockheed Martin Advanced Technology Center in Palo Alto, California where he was a Staff Physicist working on the development of advanced space missions for solar physics. In 2018, Professor Alexander became an Officer of the Most Excellent Order of the British Empire (OBE). This OBE was awarded to Dr. Alexander "for his services to UK/US links in the space industry and higher education."
Susan Davenport serves as Senior Vice President and Chief Economic Development Officer at the Greater Houston Partnership. The Partnership is an approximately 900-member business partnership encompassing a 12-county greater Houston region. In this role, Susan leads the organization's dometic and international economic development efforts and provides assistance to companies considering expanding, relocating or investing in the greater Houston region. Prior to her work in Houston, Susan served as the President/CEO of the Gainesville Area Chamber of Commerce, a five-star accredited Chamber with approximately 1,300 member companies and organizations. Prior to her role as President/CEO she served for two years as the Chamber's Vice President of Economic Development. From 2013 through 2018, the Gainesville Chamber announced the creation of more than 1,100 new jobs and more than $400 million in new capital investment.
Episode 5: Sharpening the Policy Scissors to Cut Red Tape
In this podcast, we continue the discussion of public/private partnerships, focusing on policies and regulations. What unique challenges does the emerging commercial space industry face in this regard? SSPI Director of Development and Innovation Lou Zacharilla speaks with Abhishek Malhotra, Founding Partner at TMT Law Practice and Natalia Vicente, Director of Public Affairs and Communications at the EMEA Satellite Operators Association (ESOA) to learn the answer to this question and more.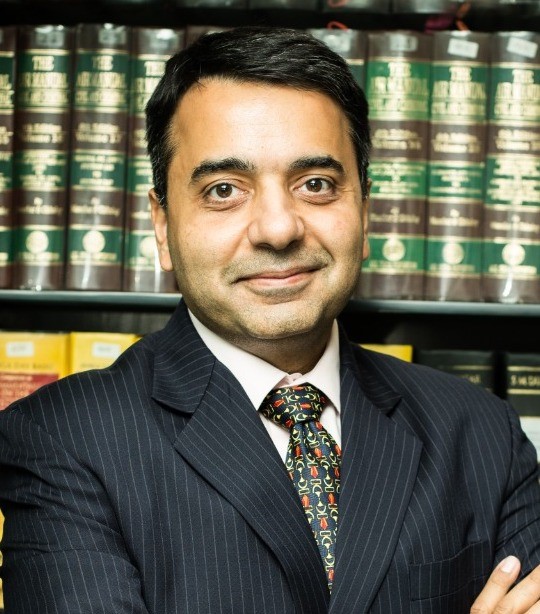 Abhishek Malhotra is the Founding Partner of TMT Law Practice. He graduated from National Law School India University, Bangalore and went on to earn an LL.M. degree from the Franklin Pierce School of Law, USA. He is admitted to the State Bar of California and Delhi. Abhishek has nearly two decades of experience, with strong expertise in Intellectual Property, Technology, Media and Telecoms, as well as Commercial Disputes.
Natalia Vicente is the Director of Public Affairs & Communications at ESOA where she works closely with the Secretary General and the CEOs of ESOA Member companies to drive forward high-level advocacy for the satellite communications sector. Specifically, Natalia focusses on the Development Agenda working with international organisations to ensure nation states understand the value of leveraging available satellite communications services to bridge digital, education and health divides in their countries. Natalia is also a Board Member of the European Internet Forum where she represents ESOA in front of Members of the European Parliament. Natalia has over a decade of experience in the digital sector, focusing on public policy, government relations and building international partnerships. Before joining ESOA, Natalia worked for the European Telecommunications Network Operator's (ETNO) working on public and regulatory affairs. Prior to that, she worked for Telefonica, Telecom Italia and TagTagCity, where she was one of the first employees involved in establishing a start-up venture providing mobile solutions to municipalities and local businesses in Belgium.
Episode 6: From White Paper to Winnipeg - Getting Satellite Broadband to Rural Citizens
Last week, the city of Winnipeg in the far northern part of Manitoba, Canada was named the world's most Intelligent Community. Among the criteria used was the level of connectivity and how it was used to grow the local economy. As we continue and wrap up our discussion of the new public/private partnership and the power of collaboration, we cannot escape discussion about how satellite connectivity is the underrated technology in this all-important area of business and society. SSPI Director of Development and Innovation Lou Zacharilla speaks on this topic with 3 important Canadians who live and breathe connectivity and collaboration: Stephen Hampton, Manager for Government Affairs and Public Policy at Telesat, Canada; Mina Mitry, Co-Founder and CEO of Kepler Communications; and Mark Romoff, Member of the Board of Directors of Infrastructure Ontario and Senior International Business Strategist.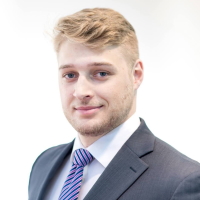 Stephen Hampton joined Telesat in 2018 and is responsible for government affairs and public policy. Telesat, Canada is one of the world's first, largest and most successful satellite operators in history. Its new Lightspeed Network may transform global broadband connectivity. Prior to joining Telesat, Stephen worked at TELUS focusing on 5G, rural broadband, and spectrum policy and before that, as a Consultant with Crestview Strategy where he focused on innovation and digital policy helping some of the largest and most innovative companies in the world navigate the political and regulatory environment. Stephen obtained a Bachelor's Degree in Political Science from the University of Ottawa.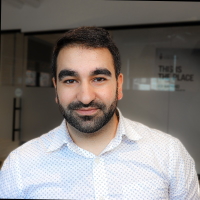 Mina Mitry is the co-founder and CEO of Kepler Communications. A fervent leader with experience conceiving and scaling disruptive companies, opening new markets with compelling products. He holds a bachelor's and a master's degree in Aerospace Engineering from the University of Toronto where he had commercialized some of his research in optimization. Mina co-founded Kepler Communications in 2015 with the ultimate objective of bringing the connectivity infrastructure to space. Mina has led Kepler to design, build and launch its first satellite in a span of only 12 months, the first of its kind in the world. Kepler was recently named as one of the world's most innovative companies by Fast Company, and today, operates a combination of space and ground assets delivering its global connectivity service.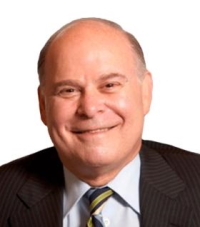 Mark Romoff is a senior international business strategist with proven success in developing and leading economic, political and stakeholder relations, earning multiple recognitions for his contributions to Canada's economic prosperity, enhanced productivity and global competitiveness. He is the former President and CEO of The Canadian Council for Public-Private Partnerships and before that Founding President and CEO of the Ontario Centres of Excellence. As a senior diplomat in Global Affairs Canada, he served in Nigeria, Mexico, Malaysia, Japan and the United States. He is a member of the Board of Directors of Infrastructure Ontario; Buffalo Toronto Public Media Board of Trustees; Australia-Canada Economic Leadership Forum; i-CANADA Governors Council; Chair of the Central Canadian Public Television Association; Vice-Chair of the United Nations Economic Commission for Europe Working Party on Public-Private Partnerships; and is a Senior Fellow at the C.D. Howe Institute. He also served as Chair of the Canadian Smart Cities Challenge Jury. He holds a Bachelor of Science from McGill University, a Masters in Applied Science from the University of Waterloo, and is a graduate of the Harvard Kennedy School of Government Senior Executives Program and the ICD Directors Education Program and holds the Certified Director designation. He is also a recipient of the Queen Elizabeth II Diamond Jubilee Medal.