There is a place in space where no atmosphere reaches, where satellites are invisible because they fly so high, and where they can hover magically over a single spot on the Earth's surface. It is called geosynchronous orbit or GEO, because it synchronizes with the turning Earth. It is the first orbit, the oldest one in continuous use by human beings. For decades, it has brought the world television and phone calls, internet and business networks, and communications for military bases and humanitarian missions, remote mines and ships at sea.

MORE
Eternal Orbit

is underwritten by

Eternal Orbit NOW
On September 7, 2023, SSPI-WISE was pleased to invite women, representing diverse companies and GEO missions, to bring us up to speed on the latest innovation in this field.
Podcast
On Mondays during the Eternal Orbit campaign, you'll get to listen to a new podcast featuring experts on a wide variety of topics as we explore the major value and proven business case that GEO continues to offer in a satellite business where LEO and MEO have attracted massive investment and customer interest but have yet to demonstrate long-term commercial viability.
GEO 2.0, Episode 2: The Future of GEO is Now!
In the second episode of GEO 2.0, SSPI's Lou Zacharilla talks with Channasandra "Ravi" Ravishankar and Bhanu Durvasula from Hughes about how integrated constellation solutions, including GEO, are meeting the demands of the day and will meet challenges of the future. You'll also hear more about where satellites in geosynchronous orbit are expanding the capabilities of their nearer Earth cousins.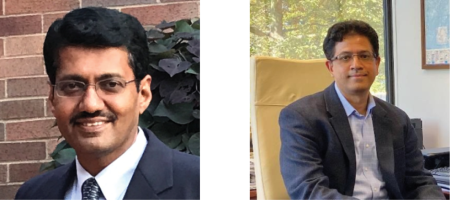 Videos
The Better Satellite World campaign shows the world why our industry, though often invisible, is indispensable to modern life, through powerful stories and videos that depict space and satellite technologies contributing to the economy, society and sustainability of planet Earth. Some of our Better Satellite World videos focus on the enduring value of GEO to the industry and the world as a whole, and SSPI will be releasing a new video on the topic during this campaign!