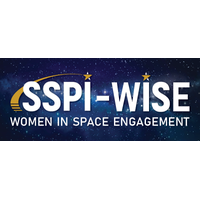 (March 1, 2023 – New York, NY, USA) – On March 8, 2023, SSPI-WISE (SSPI Women in Space Engagement) will be celebrating International Women's Day with a panel spotlighting the leadership of women in the regulation of space activities at a networking and luncheon event in New York City. The event will be held at the New York City offices of Hogan Lovells, starting with a networking lunch from 12:30 - 1:30 pm EST, followed by the panel session from 1:30 – 2:30 pm EST.
Titled "Women in Regulatory Affairs," the panel features three distinguished speakers: Doreen Bogdan-Martin, the first woman Secretary General of the International Telecommunication Union (ITU); Diane Howard, the first woman Director of Commercial Space Policy at the US National Space Council; and Jessica Rosenworcel, the first woman Chair of the Federal Communications Commission (FCC).
"SSPI-WISE is thrilled to host this dynamic discussion on the occasion of International Women's Day," said Debra Facktor, Chair of SSPI-WISE and Head of U.S. Space Systems for AIRBUS U.S. Space & Defense, Inc. "On this day and always, SSPI-WISE celebrates connecting and elevating women in the space industry from the past, present, and future."
SSPI Director of Engagement Tamara Bond-Williams said, "A core part of the SSPI mission is to illuminate the paths – breadcrumbs, if you will – for professionals to follow in the footsteps of industry excellence. This opportunity to meet these amazing women – each the first woman in their respective positions – illumines the path of industry professionals without regard to gender, and we are grateful for their generosity to share with us."
The event, hosted by the SSPI-WISE Mentorship Working Group, is free and open to all who pre-register. For those not able to attend in-person, the panel will also be streamed live via Zoom. To learn more, visit www.sspi.org/events/2023-international-womens-day-hybrid-event. Registration to attend the event live closes on Friday, March 3.

About SSPI-WISE
SSPI-WISE (SSPI Women in Space Engagement) is a group that welcomes all women members from the space & satellite industry. Group goals include:
Engaging women in the space and satellite industry through STEM outreach, structured mentor programs and partnerships with other women's groups.

Elevating the profile of women in the industry by encouraging balance on conference panels, recognizing companies that actively promote women, profiling women through social and other media and encouraging nomination of women for awards, including the Hall of Fame, 20 Under 35 and Mentor of the Year SSPI awards.

Networking and social media campaigns to spread the word about SSPI-WISE and make sure all women in the industry, from young professionals to women in the midst of long careers have a chance to participate and contribute.
SSPI-WISE meets bi-monthly, usually on Zoom, to discuss goals and plan new events. On alternate months, SSPI-WISE hosts educational webinars open to all. For more information, visit www.sspi.org/cpages/sspi-wise-women-in-space-engagement.

For More Information
Wendy Newman
SSPI-WISE Mentorship Committee Chair
wendy@strategic-voice.com
sspiwise.mentoring@gmail.com
---