In a conversation with SSPI Executive Director Robert Bell, 2018 Promise Award Recipient Mike Safyan talks about how he got his start in the industry and what it takes to succeed.
Mike began his career in the space industry at NASA Ames, where he worked on the PhoneSat project, developing low-cost CubeSat platforms that use smartphone technology. In 2011, he joined the eight-person founding team at Planet Labs as a systems engineer. As the company grew from the initial eight employees to a global organization of over 450 people, Mike moved through a wide range of roles, from export regulatory licensing & compliance, overseeing Planet's global ground station network to managing Planet's launch strategy, the position he holds today. Click here to learn more about Mike.
You can watch the full interview above or listen to the interview as a podcast below.
SSPI's Promise2Purpose campaign is sponsored by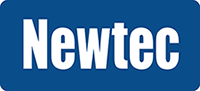 ---