Making Leaders: Mentorship Roundtable
In this SSPI Mentorship Roundtable Series, we hear from former SSPI Mentors of the Year, SSPI Chapter heads and top executives about their mentorship practices and how cultivating the next generation strengthens the industry as a whole.
Episode 1
This episode features former SSPI Mentors of the Year Chris Stott, Chairman and CEO of ManSat, David Myers, President, Communications Sector at Peraton, and Rich Wolf, Executive Vice President, Marketing and Corporate Communications at The Switch.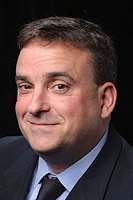 Chris Stott founded ManSat in 2000 and was instrumental in the formation of the SpaceIsle initiative, which established the Isle of Man as a major domicile and corporate service provider to the commercial space sector. But for Chris, doing business and doing good for the next generation are inextricably linked.  He set up the ManSat Fellowship to give students from the Isle an opportunity to fully explore the industry he loves. Every year since its founding in 2000, the Fellowship has helped groups of students attend NASA's United Space School, exposing them to the industry and its many opportunities and giving them a chance to meet and work with other gifted students from all around the world. Chris is also heavily involved in the Conrad Foundation through ManSat, encouraging students from the Isle of Man to study issues in the space sector and to submit their proposals to the international forum of the Conrad Spirit of Innovation Challenge. He was SSPI's 2015 Mentor of the Year. Click here to learn more about Chris.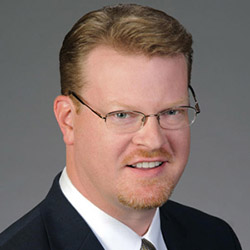 David Myers led a renewed, privately-owned company that emerged after a spin-out from publicly traded Rockwell Collins. Over his years as President and CEO, the revitalized DataPath developed an array of new offerings, including satellite antenna systems, remote management software, connectivity services and cyber security solutions. These investments are fueling an overall strategy to provide end-to-end communications solutions for the aerospace, broadcast, defense and infrastructure markets. To date, the reinvestment in DataPath has resulted in over $400M in new contract awards. Today, David is President of Sector Communications at Peraton, where he has full executive responsibility for the sector's strategy development and execution, program performance, and growth objectives. The Communications sector provides mission-critical, advanced communications services to Peraton's intelligence, defense, civil, and commercial customers. David was SSPI's 2016 Mentor of the Year. Click here to learn more about David.
Rich Wolf was hired by ABC in 1980 as a New York traffic coordinator. He rose through positions, including General Manager of New York Traffic Operations and Director of Telecommunications and Distribution Services, to his current job overseeing all technical, operational and management systems for network distribution and contribution. In that time, he led the network through major technology transitions from analog to digital, from SD to HDTV and from tape to file-based workflow. Rich is described as a quiet leader and a man who combines humility, professionalism and deep caring about the industry and the people who make it up. He joined The Switch in 2014 as Executive Vice President for Marketing and Corporate Communications, a position he still holds today. Rich was SSPI's 2012 Mentor of the Year. Click here to learn more about Rich.
Sponsored by