Making Leaders Interview: Brittany Zimmerman, Principal Investigator and Aerospace Engineer, Paragon Space Development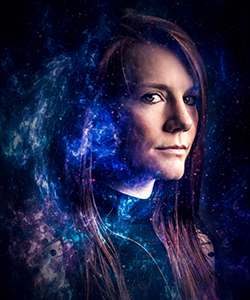 In this Making Leaders interview, we hear from Brittany Zimmerman, Principal Investigator and Aerospace Engineer at Paragon Space Development. Brittany has spent 30 years working on expanding her breadth of skills to build a synergy of competencies to achieve her lifetime goal: organizational success through bettering the conditions of humanity.  She takes the old philosophy of leaving the world a better place than you found it to the next level. In her most recent of many ventures, Brittany is implementing her multidisciplinary expertise of space systems to simplify complexities and make life support technologies easily accessible and affordable for terrestrial humanity. For this and other projects, she is seeking partners and investors.
To continually diversify her activities and skills, she has opened a new location to a 501(c)(3) where she acts as Board Member and Director of Operations for a nonprofit which ensures safety and education to cross-cultural youth in California and Arizona. Brittany joined Paragon Space Development as an Aerospace Systems Engineer in 2016 after completing two internships at IEWC and Rockwell Automation as well as serving as an Aerospace Systems Engineer at Rockwell Collins, where she worked on design and architecture of the Bombardier Global cockpit system. She also worked as a Research Assistant while studying at the University of North Dakota (UND), where she developed plant conveyer cycles in closed-loop life support systems intended for long-duration spaceflight and a greenhouse module for the NASA Inflatable Lunar/Martian Habitat. Brittany was a member of SSPI's 20 Under 35 in 2020 and received a Promise Award in that same year. Learn more about Brittany.
This interview is also available as a podcast: