Making Leaders: Building Two Satellites a Day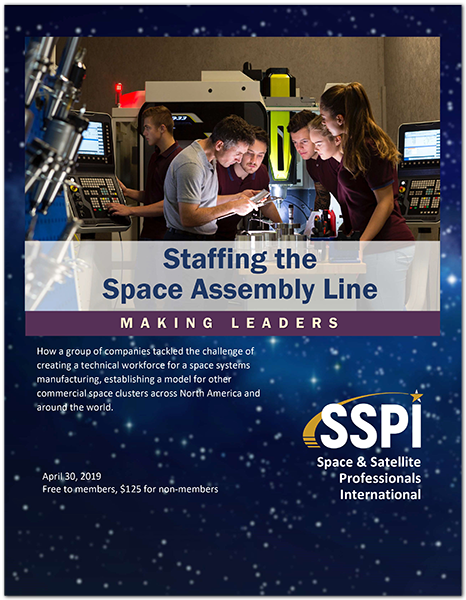 Even on the Space Coast of Florida, where so much innovation is taking place every day, there simply aren't enough technicians with the training to operate and maintain a satellite assembly line. OneWeb Satellites, a joint American/European venture combining the efforts of Airbus and OneWeb, decided to tackle this problem by creating a European-style apprenticeship program. How did OneWeb find its way from problem to solution, with the help of neighboring companies and consultants? It's a lesson that can be applied in space clusters across North America and around the world, as the space business increasingly sets to a faster, higher-volume pace.
This podcast series features interviews with consultants and members of the OneWeb Satellites team sharing insights that answer that question.​​​​​​​ You can also read more about their collaboration and the results in SSPI's Staffing the Space Assembly Line report, available for free to all members!
Episode 1: Creating the Space Coast Consortium Apprenticeship Program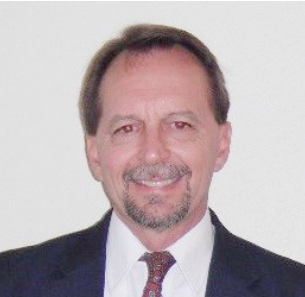 In this podcast, we hear from Bryan Kamm, Founder and Principal GAP Consultant at Kamm Consulting Group and Founder and Lead Advisor for the Space Coast Consortium Apprenticeship Program. After a career spanning a wide variety of sectors, including economic development, electric utilities, telecommunications IT software, software consulting and engineering, Bryan founded Kamm Consulting in 2015 and landed a site selection contract with RUAG Space in 2016 to assist the Swiss company in locating a manufacturing facility to the Cape Canaveral area to supply thermal panel structures to OneWeb Satellites.
Together with RUAG Space and OneWeb Satellites, Bryan developed, founded and launched (SCCAP) the Space Coast Consortium Apprenticeship Program and registered the program with the Florida Department of Education Office of Apprenticeship to begin in the fall of 2019. Learn more.
Sponsored By