Making a Better World: Conversations with the 2022 Better Satellite World Award Recipients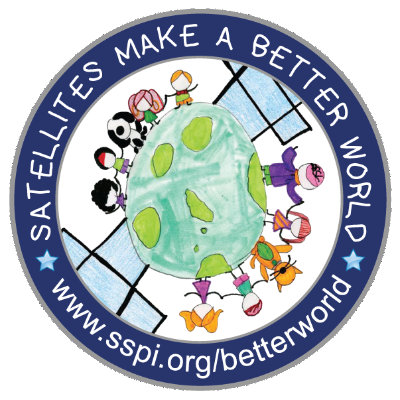 In this podcast series, SSPI Director of Development and Innovation Lou Zacharilla interviews the recipients of the 2022 Better Satellite World Awards about their projects, goals and making a better world for all.
Episode 1: Saving Millions of Gallons of Water a Year with ASTERRA's Recover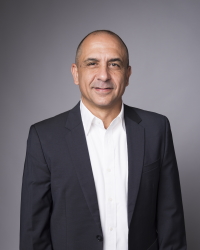 Elly Perets is CEO of ASTERRA (formerly Utilis), a position he has held for 8 years. ASTERRA provides utilities around the world with cutting-edge satellite scanning technology to detect leaks in their infrastructure. Before joining ASTERRA, he founded and served as CEO of Progressive Labs, Ltd. Elly's other experience includes serving as Vice President of Sales and Marketing for Pageflex and Press-sense, as Viable Vision Expert for Goldratt Consulting and as Sales Director for SA International. He has a M.S.E. in Management of Technology from the University of Pennsylvania and a L.L.B. in Information Technology from Reichman University.

Potable water systems around the world suffer an average of 15-20% leakage rate, resulting in wasted energy usage, contamination or, in the worst cases, critically low availability of drinking water in already stressed areas. ASTERRA (formerly Utilis) developed and patented a new technology that uses reflected signals from L-Band polarimetric synthetic aperture radar (PolSAR) to detect potable water underground up to 2 meters. Using ASTERRA's proprietary algorithm, potable water can be distinguished from naturally occurring or salt/brackish water. The technology can penetrate foliage and asphalt roadways, allowing detection of water leakage from utility pipes. Once the leaks are identified, field leak inspectors can pinpoint where to search for the source of the problem to repair the damage quickly and with the least possible waste. ASTERRA's new technology, called Recover, is a low-cost alternative for finding potable water leaks that is available even to small and rural water agencies, where they frequently had few options. The company works with small and rural utilities to provide custom packages to meet their needs, as these organizations often do not have GIS programs or a formal leak detection program. Learn more about ASTERRA's Recover technology.