Better Satellite World: This Planet's on Fire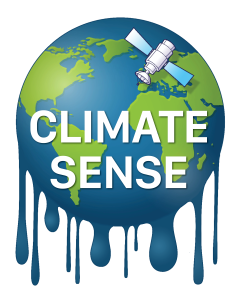 Among the challenges we all face this year, just as last year, is climate change. At SSPI, we continue to ask: "What is the satellite industry doing to help scientists, businesses, governments and individuals shape a healthier, healed climate and a better world?"
This Planet's on Fire is the podcast series of our Climate Sense campaign, which delves into many issues involved surrounding our planet's changing climate and the role satellites play in helping to mitigate these issues or provide information for future solutions. Click here to learn more about the Climate Sense campaign.
Episode 1: Climate Change & Satellites - How Can We Help?
In this first episode of This Planet's on Fire, we hear an overview of what the satellite industry has done and is currently doing in the fight against climate change. Can we engineer our way out of this crisis? Probably not. But what we are doing as a technology and an industry is helping people realize the steps that need to be taken. NASA Division Director of the Earth Science Division Dr. Karen St. Germain and GSOA Secretary General Aarti Holla-Maini join SSPI's Lou Zacharilla to bring a global perspective to this issue.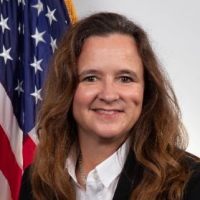 Dr. Karen St. Germain is the Division Director of the Earth Science Division in the Science Mission Directorate at NASA headquarters, where she manages the entire Earth Science portfolio. She provides executive leadership, strategic direction, and overall management for the entire agency's Earth Science portfolio, from technology development, applied science, research, mission implementation and operation.
Prior to coming to NASA, Dr. St. Germain was the Deputy Assistant Administrator, Systems (DAAS), for NOAA's Satellite and Information Service. She guided the ongoing development and deployment of NOAA's two major satellite programs (the Joint Polar Satellite System and Geostationary Operational Environment Satellite – R series), the COSMIC-2 mission, and the Space Weather Follow-On. She also led the development of the next-generation capabilities that will replenish and augment these systems in the future. Dr. St. Germain has had a distinguished career serving her country through space-related offices and transformative endeavors.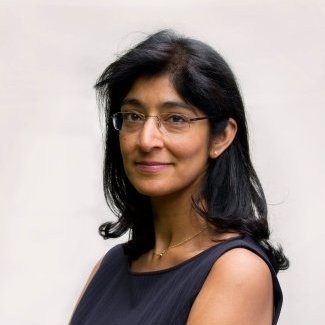 Aarti Holla-Maini is the Secretary General of the EMEA Satellite Operators Association (ESOA), which was recently renamed the Global Satellite Operators' Association (GSOA). The Association is structured to drive industry leadership in innovation, connectivity and the need to bring sustainability to space.
Before joining the ESOA in 2004, Aarti served as Business Development Manager for many years at Airbus Defence and Space. She has a notable history of success in working directly with CEOs and heads of international organizations concerned with the satellite, space and telecommunications industry.