Better Satellite World: Space for All, Season 2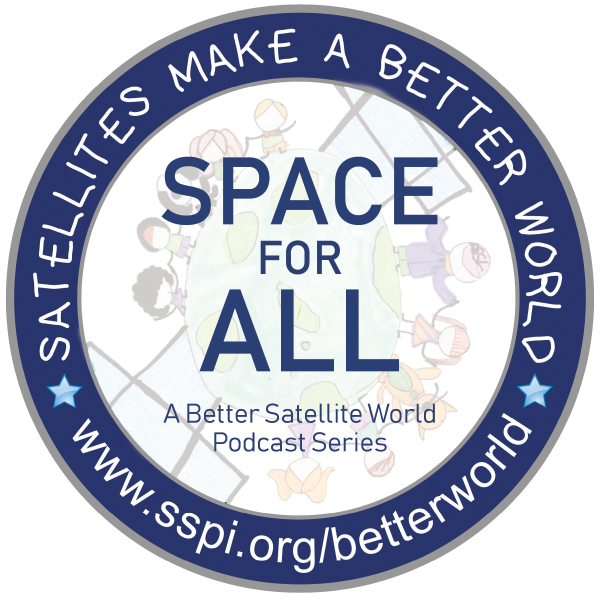 Season 2 of the popular Space for All podcast series continues to explore the question of inclusion: examining the ways in which we make space and satellite accessible as a service, as a technology and as an idea.
Who benefits from space and satellite? Who will participate in the new space economy?  Who will lead? How do we ensure the ongoing cultivation of talent from every segment of humanity, so that our space and satellite future is truly for all of us?
Episode 1: Season 2 Premiere - A Conversation with Actor/Producer Cas Anvar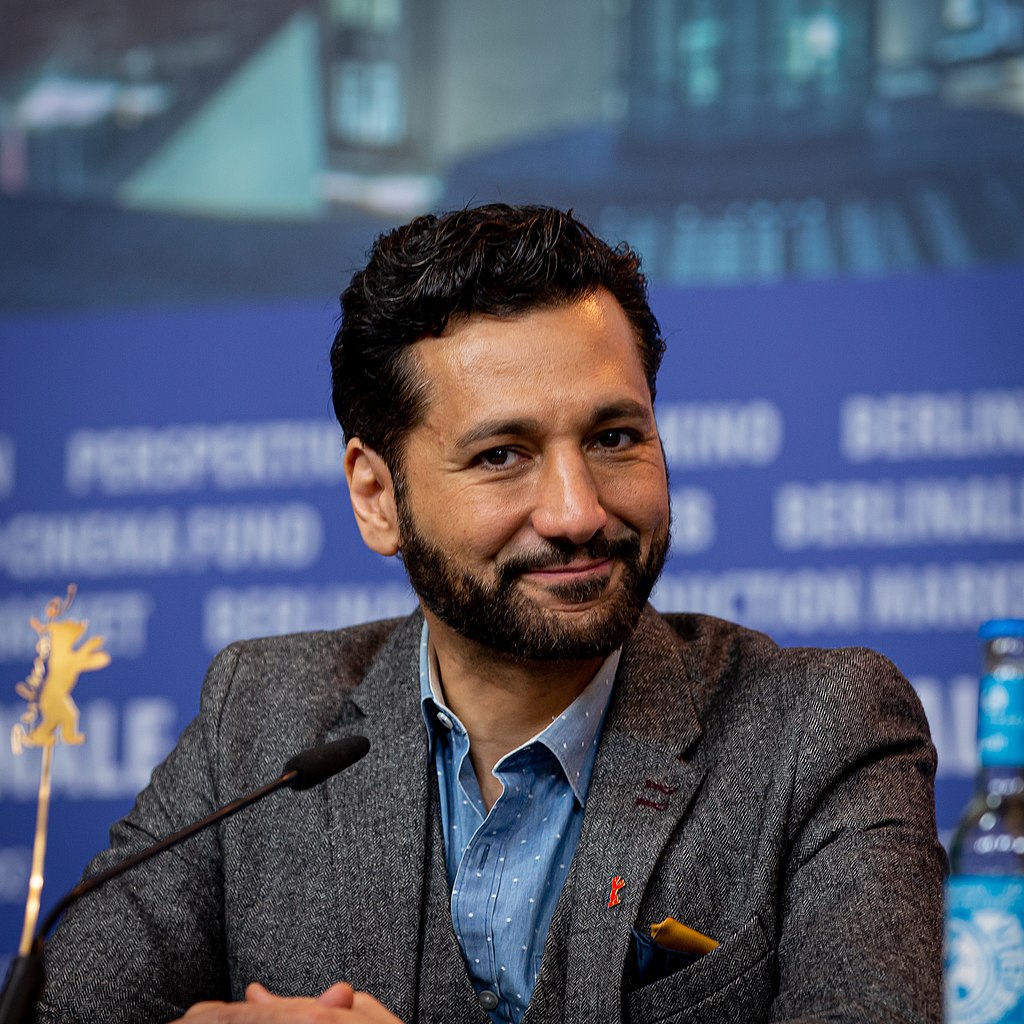 Cas Anvar is an actor and producer who has been working in the industry for the past 20 years. He founded The Shakespeare company in Montreal, Canada called Repercussion Theatre. Cas recently finished his last season on the hit Amazon show The Expanse, in which he played Alex Kamal, a martian-born transport pilot. He has starred in a variety of other movies and TV series, including the Oscar-nominated Room & Argo and The Operative. For his roles in The Lie and How to Get Away with Murder, Cas was nominated for two Emmy Awards in 2020. He also starred in The Strain TV series.
In a conversation with SSPI Director of Development and Innovation Lou Zacharilla, Cas compares the harshness of space and COVID-19 and asks the industry to bring its humanity to wherever the future takes us.
Sponsored by

Episode 2: Allyship - Mentoring Across Cultural, Gender and Racial Lines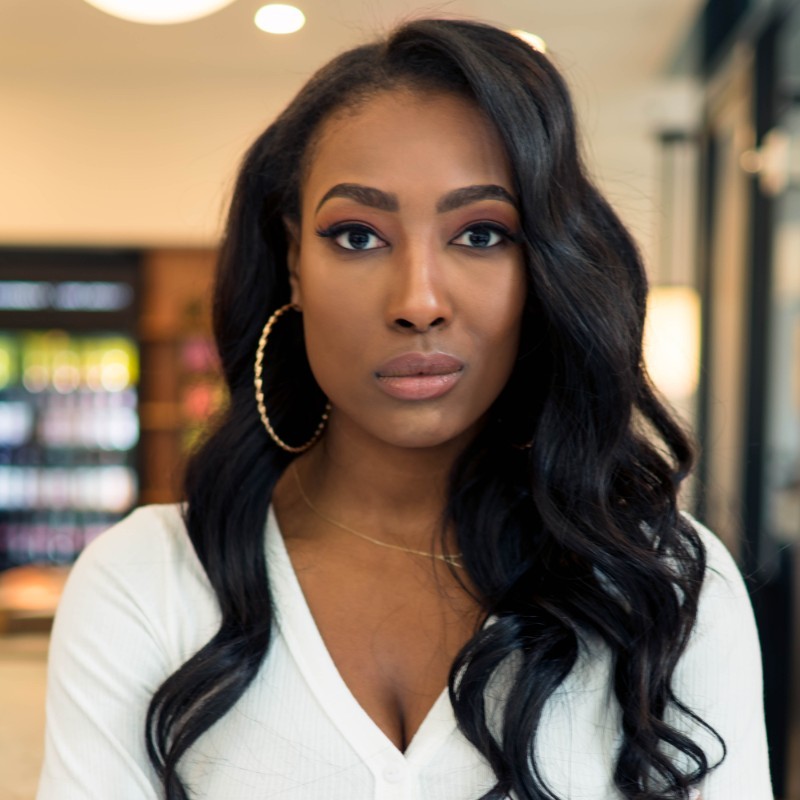 Aisha Bowe is the Founder and CEO of STEMBoard, a tech company that specializes in utilizing big data to create smart systems and software solutions for clients across the public and private sectors. As CEO, Aisha leads a workforce of engineers and programmers in the development of innovative solutions to societal challenges. The LINGO coding kit is but one example of the success of her approach. Designed and developed by STEMBoard, LINGO is a fun and engaging way for students to learn basic coding and engineering concepts at home. Prior to founding STEMBoard, she was an Aerospace Engineer at the NASA Ames Research Center where she focused on miniaturized satellites and aircraft trajectory optimization. Aisha has received numerous awards for her dedication to technical excellence and the principles of diversity and opportunity, including: The 40 Under 40: Tech Diversity – Silicon Valley; the U.S. Women's Chamber of Commerce Emerging Star Award; and NASA's Engineering Honor Award. She is a member of the National Society of Black Engineers, the American Institute of Aeronautics and Astronautics and the Industry Advisory Board for the Aerospace Engineering Department at the University of Michigan.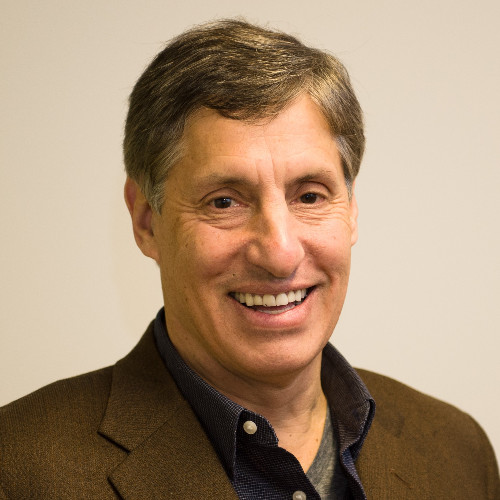 Lon Levin is Vice President of New Ventures at Lockheed Martin Space. In his current position, he is responsible for developing new businesses and markets for the company. Previously, Lon was the President and Chief Executive Officer of GEOshare, an entrepreneurial subsidiary of Lockheed Martin that developed new satellite and space businesses. He has 30 years experience as an executive and entrepreneur in the telecommunications, media, and aerospace industries. Before joining Lockheed Martin, Lon co-founded XM Satellite Radio and played an integral executive role in the formation and development of other media, satellite, and wireless companies, including Mobile Satellite Ventures, XM Canada, Slacker Radio, American Mobile Satellite Corporation, TerraStar Networks, and SkySevenVentures. Before his corporate career, Lon was a partner in the law firm of Gurman, Kurtis, Blask & Freedman, specializing in space and satellite law. He holds five telecommunication satellite patents. Lon serves on the Board of Directors of The Planetary Society (Treasurer) and the Board of Governors of the National Space Society. He is a co-founder and senior advisor to Arizona State University's MILO Space Science Institute. Lon previously served on the Board of Directors of the Space Foundation, the Defense Business Board of the U.S. Department of Defense) and the Human Exploration and Operations Committee of the NASA Advisory Council. He is a founding board member of the Satellite Industry Association.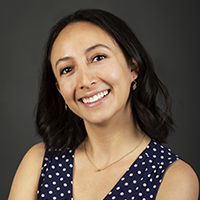 Reina Buenconsejo is a PhD student in the Chemistry Department at the California Institute of Technology after completing her undergraduate studies in chemistry at Pomona College. Her undergraduate thesis explored the formation of organic matter and its implications for atmospheric chemistries on Titan. In her current program, Reina studies the role of volatile chemical products (VPCs) in air quality, with a specific focus on developing photooxidation mechanisms for VCPs leading up to formation of secondary organic aerosol (SOA). She spent three years as a Science Policy Fellow at the Institute for Defense Analysis (IDA) Science and Technology Policy Institute (STPI) before entering her PhD program, where she contributed to tasks on domestic and international science and technology policy issues for federal agencies, including the White House Office of Science and Technology Policy, NASA, the Office of the Director of National Intelligence and the Department of Defense.  During her time as an STPI Fellow, Reina served as task leader for a White House project on the launch of space nuclear power and propulsion systems. The report her team produced, "Launch Approval Processes for the Space Nuclear Power and Propulsion Enterprise," was one of the best-received publications from STPI in 2019, and it directly informed the development of a recent Presidential Memorandum on launch of spacecraft containing space nuclear systems. Reina was a member of the 20 Under 35 cohort of 2020. Read more about Reina.
In a conversation with SSPI Director of Development and Innovation Lou Zacharilla, Aisha, Lon and Reina speak about their experiences with allies and mentors in the industry and what they learned from them.
Episode 3: Who Regulates the Regulators?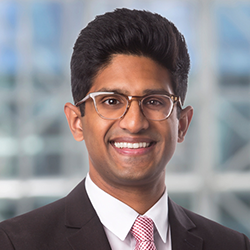 George John's space obsession stemmed from his frustrations with the insufficient connectivity options available to his family in India and the resulting limited interactions. Researching potential solutions revealed some eye-catchers:  nearly three to four billion individuals lack access to basic broadband internet, and perhaps only satellites can meaningfully close this digital divide. At Hogan Lovells, George now supports myriad space-related ventures, including helping companies obtain National Oceanic and Atmospheric Administration remote sensing licenses and Federal Communications Commission (FCC) radiofrequency (RF) licenses for broadband and Internet-of-Things connectivity, meteorological and land surface monitoring, hosted payload, and on-orbit satellite servicing solutions. He also advocates before regulatory agencies on matters such as orbital debris mitigation and RF spectrum sharing and negotiates RF spectrum rights internationally. Recently, he participated as one of the youngest credentialed U.S delegates at the month-long International Telecommunication Union World Radiocommunication Conference in Sharm el-Sheikh, Egypt, where he successfully garnered U.S. and international support for increasing RF spectrum availability for small satellite operators deploying spacecraft sized no larger than a wine bottle. George was a member of the 20 Under 35 cohort of 2020. Read more about George.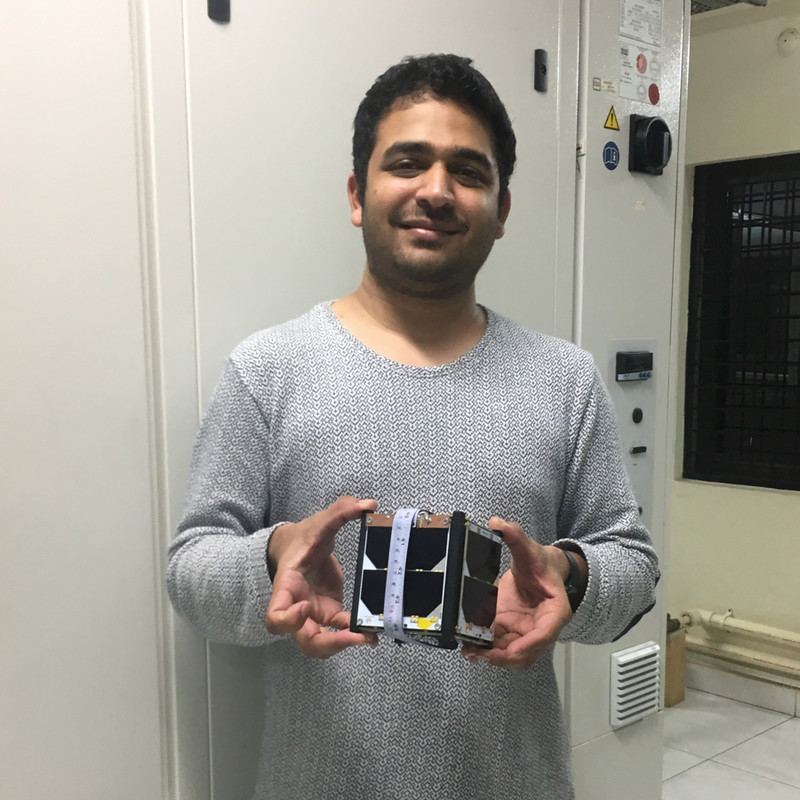 Sanjay Nekkanti is a seasoned entrepreneur in the space industry with rich experience of working with start-ups and mid sized businesses building products and services in the area of Small Satellites, Satcom Technologies, Sensors & Connected Devices. He founded Dhruva Space in 2012 with a vision to lead the privatization of satellite industry in India. Dhruva Space is currently developing an indigenous small satellite platform with a primary focus on assembly, integration, testing and operation of satellites. Before founding his current company, Sanjay worked in a variety of positions in the industry, including serving as Vice President at Comsat systems pvt.ltd, Head of Business Development at Exseed Space and Advisor and later Director of Stragety and Business Development at Thybolt. He currently serves as Advisor for Strategic Partnerships at Savitri Aquamonk. Sanjay was part of the team that built India's first private satellite as well as the team that built the Velox series of satellites from Singapore.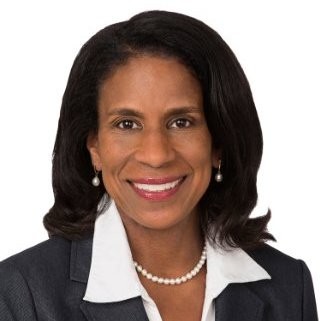 Kathryn Martin is a uniquely skilled technology industry leader with over 25-years' experience with a highly sought-after combination of an engineer's technical understanding of telecommunications and ICT, a strategist's ability to navigate global public policy and regulatory processes and a business leader's success managing a small business, securing customers, and developing new business opportunities. She is a co-founder of Access Partnership, an international regulatory, technical and policy consultancy. Kathryn has served as an expert on US delegations to ITU conferences and has supported many of the largest tech and satellite companies in the world to meet their business and market access objectives. Before co-founding Access Partnership and becoming Director, she served as Director at Iridium LLC and an Electronics Engineer and Policy Officer at the U.S. Department of State.
In a conversation with SSPI Director of Development and Innovation Lou Zacharilla, George, Sanjay and Kathryn talk about regulation: is it working to reduce risk, enable success and allow for equal and fair operations or have regulatory frameworks from the past reduced opportunities for startups, minorities and new forms of satellite technology?
Episode 4: The Factory Floor of the New Space & Satellite Industry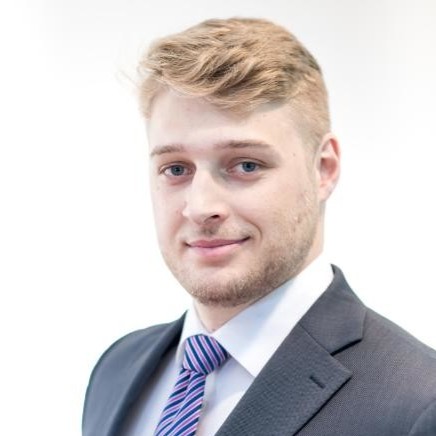 Stephen Hampton is Manager of Government Affairs at Telesat, a position he has held for over 2 years. In February 2021, the Quebec government announced that it will invest 400 million Canadian dollars in Telesat's Lightspeed LEO communications network and MDA will produce the constellation's phased array antennas in the province. The Lightspeed program aims to create 600 high-paying STEM jobs, leverage Quebec's existing aerospace expertise and infrastructure and allow the province the harness the significant economic growth from the burgeoning new space economy. Operating under its international priority Ka-band spectrum rights, Telesat's Lightspeed will redefine global satellite connectivity with ubiquitous, affordable, high-capacity links with fiber-like speeds. Prior to joining Telesat, Stephen served as Senior Project Manager at TELUS, a Consultant for Crestview Strategy and a Senior Fellow at CJPAC. Outside of work, he has been a volunteer with Lanark County Interval House working to combat violence against women and children for 16 years.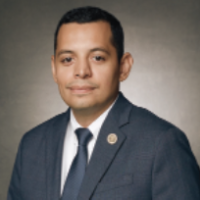 Josh Mejia is Executive Director of the Brownsville Community Improvement Corporation, a position he has held for over 2 years. In April 2021, Brownsville announced that Space Channel, Inc., a news and entertainment channel dedicated to space, will locate its new studio operations there, moving from Los Angeles to the Rio Grande Valley as part of a new media and economic development partnership with the city. The new studio will support Space Channel's international network by focusing on Brownsville's space-related infrastructure and its growing role in the greater space industry. Josh is a results-oriented and highly motivated strategic leader with over 10 years of extensive experience in accomplishing remarkable results in economic development, marketing and government relations. He is highly skilled in strategic planning, organizing, communications and economic development functions from conception to completion, including focuses in entrepreneurship and small business development. He previously served in Marketing and Small Business Development for the Brownsville Community Improvement Corporation after founding his own company Mejia & Company to provide freelance economic development strategies for rural, small and mid-sized communities. Josh has achieved success throughout his career in strategic budgeting, human capital development, cross-departmental project management, government relations, communications and data analytics. His other experience includes serving as Director of Government Relations for the Pivot Group, Creative Director for RGV | Spotlight and Business Operations Manager at Apple, among other positions.
In a conversation with SSPI Director of Development and Innovation Lou Zacharilla, Stephen and Josh talk about how the space and satellite industry became the engine for the factory floors of Quebec and Brownsville.