Better Satellite World: Space for All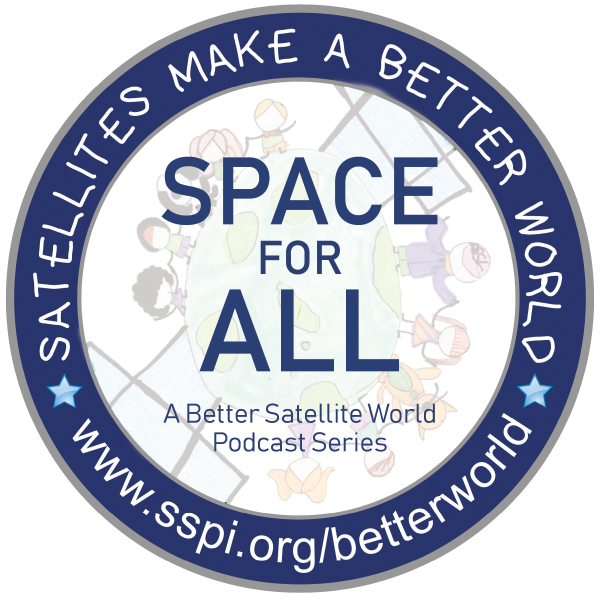 This podcast series will explore the question of inclusion: exploring the ways in which we make space and satellite accessible as a service, as a technology and as an idea.
Who benefits from space and satellite? Who will participate in the new space economy?  Who will lead? How do we ensure the ongoing cultivation of talent from every segment of humanity, so that our space and satellite future is truly for all of us?
The Space for All podcast series was made possible with the generous support of SES and the 2020 "20 Under 35" cohort. This video shares reflections from the 20 Under 35 cohort on the vision and values embodied by the phrase: "SPACE FOR ALL." As part of their service project as a cohort, these amazing industry professionals answered the question: In what ways do their current employments typify the concept of "Space for All" and where could they do better?
Sponsored by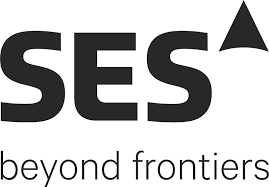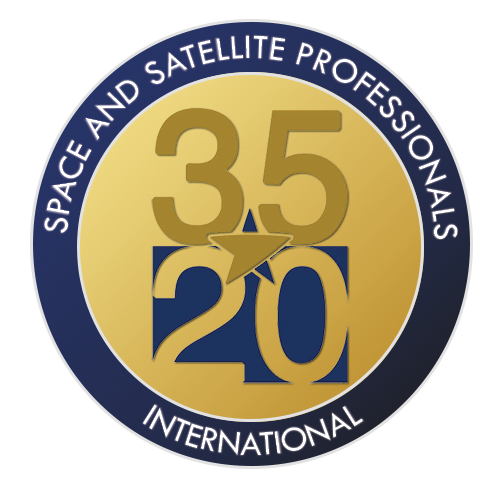 Episode 1: Black Leaders Matter
Andre Jones is currently the Vice President of Global Sales for the Antenna/RF Solutions business of Kratos Defense and Security Solutions. Andre has over 32 years of professional experience, including 27 years in satellite communications as an R&D engineer, satellite ground systems engineer, and business development leader. Before being acquired by Kratos, he served in a similar role at CPI Antenna Systems Division, and in senior roles at ViaSat, General Dynamics, and other leading industry firms. Andre holds bachelor's and master's degrees in electrical engineering from Florida Atlantic University and The Georgia Institute of Technology, respectively. He also earned an MBA from the Stetson School of Business and Economics at Mercer University, and Air Traffic Control certifications from Transports Canada Training Institute.
Felix Ejeckam, Ph.D. co-founded Akash Systems in January of 2016 and currently serves as CEO. He is a serial entrepreneur, electrical engineer and venture capitalist. Prior to Akash, Felix invented GaN-on-Diamond technology in 2003 at Group4 Labs, Inc. He was co-founder and CEO of Group4 Labs until 2013 when he sold the business to a De Beers business unit (Element Six Technologies). Prior to Group4, Felix was co-founder and CEO of venture-backed Nova Crystals, Inc., a developer and maker of next-generation semiconductor lasers and detectors for telecom and datacom markets. Felix began his career as a management consultant with McKinsey & Company, Inc. in 1997. He has published over 100 journal and conference papers and holds many patents. Felix has a Ph.D. in Electrical and Computer Engineering from Cornell University with a minor in Materials Science & Engineering.
In a conversation with SSPI Director of Development and Innovation Lou Zacharilla, Andre and Felix speak about how strong, capable leadership is a fundamental requirement to reach the goal of truly making "Space for All."
Episode 2: Globalizing Talent
Abiodun Ogunbiyi is an educator who was named to the 20 Under 35 cohort in 2019. He founded Aerospace Palace International Nigeria, Aerospace Palace Academy Nigeria and an online Aerospace Radio Nigeria to promote aerospace and STEM education among youths in Nigeria, to provide job opportunities and raise quality future leaders in the aerospace industry. Read more about Abiodun.
Japheth Pwanidi Zubairu is a Senior Manager at Nigerian Communication Satellite (NigComSat-1), where he has worked for 13 years. Prior to that, he was an engineer with the National Space Research & Development Agency (NASRDA).
Beluchi Celine Nwanisobi is an Assistant Director at the Nigerian Communications Commission (NCC), the Telecommunications Regulatory Agency of Nigeria. He holds a Ph.D. in Public Administration.
Abhas Maskey is singularly responsible for igniting enthusiasm for space and satellites in Nepal. Thanks to his efforts with an international satellite project called BIRDS, Nepal established its first space agency. Abhas joined SSPI in London for the Better Satellite World Awards Dinner in 2019, where he accepted an award on behalf of Nepalisat-1, a low-orbit research satellite. He is the subject of a two-part Better Satellite World podcast as well. Read more about the BIRDS Satellite Project.
Bruce Lincoln is a telecommunications pioneer. He is currently the co-founder of Silicon Harlem, where he has increased STEM participation in NYC and the Harlem community and established a pool of talent for the growing IT sector worldwide.
In a conversation with SSPI Director of Development and Innovation Lou Zacharilla, Abiodun, Japheth, Beluchi, Abhas and Bruce spoke about the necessity of nurturing talent across the globe to truly achieve the goal of "Space for All."
Episode 3: Afrofuturism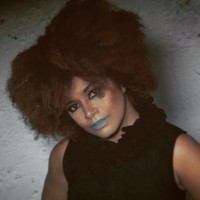 Ytasha Womack is an author, filmmaker, journalist and innovation architect. As a champion of the imagination and Afrofuturism, she creates, produces and writes projects that intersect culture, art, and value humanity. Ytasha is regarded as a leading voice on Afrofuturism and has lectured at universities and festivals in the US, Germany, England, The Netherlands and Canada. Her latest works include Afrofuturism: The World of Black Sci Fi & Fantasy Culture, which is taught in universities around the world and the films "Couples Night" (2018) and "A Love Letter to the Ancestors From Chicago" (2017). Ytasha is currently developing film and book projects including the sci fi film "Bar Star City."
Ytasha's other works include the books Rayla 2212, Post Black: How a New Generation is Redefining African American Identity and Beats and Rhymes and Life: What We Love and Hate About Hip Hop. She has conducted workshops and lectures on Afrofuturism, African American culture and trends, hip hop and media for universities, advertising agencies and professional organizations. She has also conducted lectures and served on panels at the Museum of Modern Art in New York, Northwestern University, University of Illinois/Champagne Urbana, Loyola Marymount in Los Angeles, Gene Siskel Center, Chicago Comic Con, the Twin Cities Book Festival, Pepsico, New York Comic Con and Chicago Comic Con, among others.
In a conversation with SSPI Director of Development and Innovation Lou Zacharilla, Ytasha talks about dreams for the future, without which there would be no idea of "Space for All."
Episode 4: Space - Not Just for the Wealthy Anymore
Rachel Lyons is the Executive Director of Space for Humanity, the first non-profit gateway to space, a philanthropic organization directly enabled by space technology. Space for Humanity's mission is to democratize access to space by providing all expenses paid trips - where anyone, from any walk of life, can apply for an opportunity to experience the Overview Effect: the cognitive shift in awareness that occurs when a human being looks down on the Earth from space. Upon their return, each citizen astronaut will share that experience through a social impact ambassadorship with their communities and beyond. Rachel has served as Executive Director for 3 years and previously served as Director of Strategic Partnerships.
Rachel is the former Vice-Chair of the Board of Directors for Students for the Exploration and Development of Space – USA  (SEDS USA). She is also a former public radio host. Rachel holds degrees in Aerospace Engineering and Economics from the University of Miami.
In a conversation with SSPI Director of Development and Innovation Lou Zacharilla, Rachel talks about how making space travel available to all will generate creative solutions to some of the world's most intractable problems.
Episode 5: Covering the Industry's Diversity and Inclusion Efforts
The death of George Floyd while in police custody in the City of Minneapolis in America triggered a physical and psychological uprising that found its way into the space & satellite industry, as it has others. In July, Space News Magazine assigned writers Caleb Henry and Debra Werner to report on how the space sector was responding to this incident, which had by then sparked massive protests, violence and racial tensions which hover over society still. Their reporting began by noting that in July 1969, civil rights protesters were marching outside the Kennedy Space Center 24 hours before Apollo 11 launched. They noted that 51 years later, the first flight of astronauts from U.S. soil in 9 years aboard a SpaceX Dragon occurred amidst the reaction to George Floyd. In a conversation with SSPI Director of Development and Innovation Lou Zacharilla, Caleb and Debra talk about their article as well as what has changed in the space & satellite industry since that time.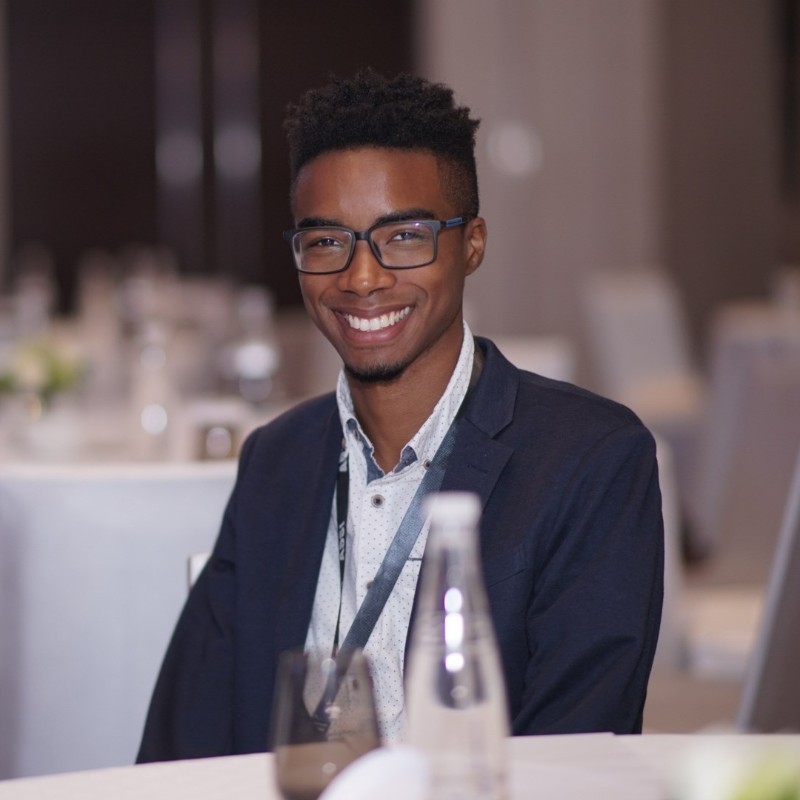 Caleb Henry is a journalist who served as an assistant editor at Access Intelligence and Via Satellite and moved to Space News in 2016, where he became a distinguished staff writer. At SpaceNews, he provided daily, in-depth coverage of the global satellite industry, including satellite operators and the businesses they relied on, including launch, spacecraft manufacturing and ground infrastructure. In October 2020, he left SpaceNews to become a senior analyst at Quilty Analytics in Washington, DC.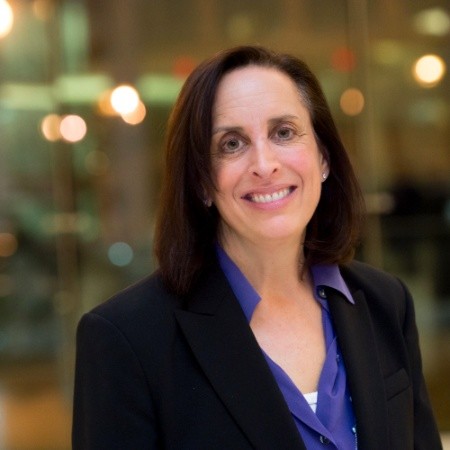 Debra Werner is a respected correspondent for the space and aerospace industries. She has been a stringer for Time Magazine and a reporter for Commercial Aviation News and Defense News where she was a recipient of the Ford Prize for Distinguished Reporting on National Defense. She has been a correspondent for Space News Magazine for 12 years.
Episode 6: A Woman's Journey through the Industry
Hira Muzammil is a senior engineer on the O3b mPower system architecture team at SES. The team is responsible for architecture, engineering and integration for a wide portfolio of products that will be made possible by the flexiblity of SES' next generation of satellites. Prior to working at SES, Hira was a Ph.D. researcher at the 5G Innovation Centre at the University of Surrey in the United Kingdom. She has over 10 years of professional experience as an R&D engineer, a systems engineer and in academia. Hira is based in SES' Luxembourg office.
In a conversation with SSPI Director of Development and Innovation Lou Zacharilla, Hira talks about her journey through the industry and the efforts she and SES as a whole are making to bring more women into the industry and STEM fields in general.