Making a Better World through Satellite: Conversations with the 2019 Better Satellite World Award Recipients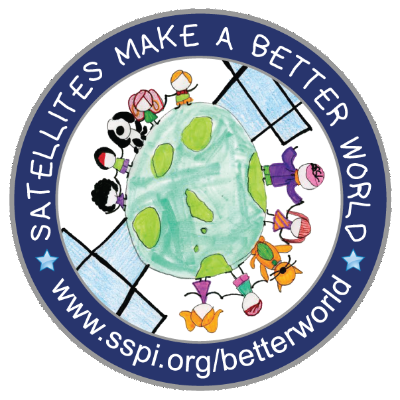 In this podcast series, SSPI Director of Development and Innovation Lou Zacharilla interviews the recipients of the 2019 Better Satellite World Awards about their projects, goals and making a better world for us all.
Episode 1: Creating Friends Internationally - A Conversation with UK Space Agency's Chris Lee
Chris Lee oversees the UK Space Agency's International Partnership Programme (IPP). He holds a degree in space science, with his primary concentration on missions supporting astronomy, planetary sciences and earth observation. In 2014, Chris Lee was invited to join the newly formed UK Space Agency as its very first Head of International Space Policy in order to enact a first-time strategy focused on satellite data services as a showcase for the capabilities of the United Kingdom's science and technology. He served as Chair of the Disaster Charter for the UK Space Agency, and in 2018, he was appointed Chief Scientist and given leadership of the organisation's Space Science programmes soon thereafter.

The UK Space Agency's International Partnership  Programme (IPP) is a five-year, £30M/year 'space for development' programme established in 2016, and currently the largest undertaking of its kind in the world. It focuses on utilising the UK space sector's research and innovation capabilities to deliver sustainable economic and societal benefits to emerging and developing economies around the world. IPP has so far grant-funded 33 projects in 44 countries across Africa, Asia-Pacific and South America, which are run by a large variety of UK and international organisations across industry, academia and non-profit entities. These projects address a variety of critical issues, including reducing deforestation, climate/disaster resilience, remote learning, land-use monitoring, reducing maritime problems, health and renewable energy. The projects generally take between two and five years to be delivered, and range from £500k to £15M in grant value plus match funding. IPP's portfolio of partners now include 122 space sector organisations and 132 international organisations. Learn more about the UK Space Agency's International Partnership Programme.