Better Satellite World: Risk, Season 2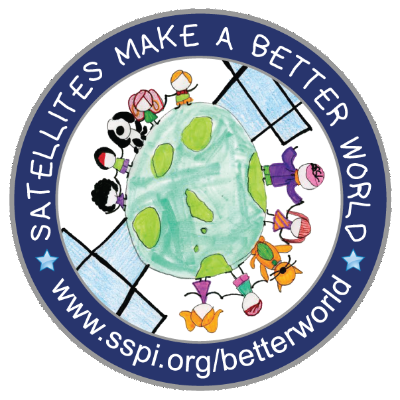 In season 2 of the popular Risk Better Satellite World podcast series, we explore the various types of risks inherent in the industry and in life - risks that speak to innovation, hard work and leaning into fear.
Episode 1: The Risk of a New Connectivity Business Model - A Conversation with Kymeta's Jon Maron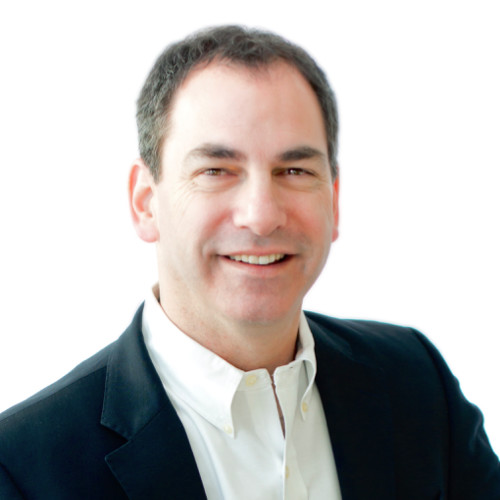 Jon Maron is Vice President of Marketing and Communications at Kymeta Corporation. He brings more than 20 years of marketing, public relations, product management and sales experience to his role as a senior marketer. Jon has a proven record of building brands, operational excellence and growing market share that delivers an integrated marketing strategy and plan for segments as defined by the needs of the business and across the technology industry.
Jon is a long-time operating company, consultant and agency marketing exec, having held senior leadership positions at international organizations such as HTC, Coinme, INRIX, Mitsubishi, Sony Ericsson, TCL Corp, LG, Ketchum and W20 among others driving brand, retail sales, corporate partnerships, acquisition, retention and revenue. Jon also holds an MBA from The Albers School of Business and Economics at Seattle University.
In a conversation with SSPI Director of Development and Innovation Lou Zacharilla, Jon talks about the risks inherent in building a new connectivity business model and the steps Kymeta is taking to ensure the payoff is well worthwhile.
Episode 2: Rising to the Challenge - A Conversation with OneWeb Satellites' James Hinds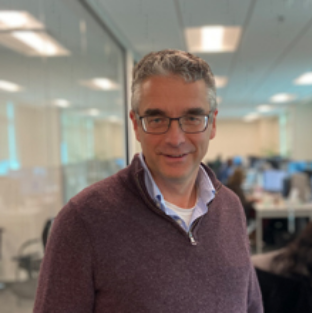 James Hinds is the CEO of Airbus OneWeb Satellites, a position he was appointed to in January 2021. He has over 30 years of leadership and engineering experience in the space and satellite industries. Prior to his previous role as COO of Airbus OneWeb Satellites at the end of 2019, he spent four years with Airbus Defence and Space in Toulouse, France, where he was responsible for strategic planning of its Space Systems business. Before that, he worked with Airbus and Boeing (and predecessor companies) in satellite engineering, production and project management. Notable achievements include his responsibilities as Airbus program manager for the Hylas 1 satellite (a joint Airbus/India Space Research Organisation programme); director responsible for payload research and development at Airbus including digital processors, active antennas and amplifier development; and as the lead verification engineer of Boeing's 601HP satellite series.
In a conversation with SSPI Director of Innovation and Development, James talks about how to best manage and overcome challenges even when facing the unexpected.
Episode 3: The Risk of Being a Woman - A Roundtable Conversation
On International Women's Day 2021, SSPI is pleased to present the third episode of Risk, Season 2, featuring a roundtable conversation moderated by SSPI President Nicole Robinson, President of URSA Space Systems. Guests include KISPE Space's Anita Bernie, The Boeing Company's Jomya Lei and Isotropic Networks' Melissa Orlick. These four women of space & satellite talk about the risks inherent in simply being a woman trying to grow and make a difference in the industry.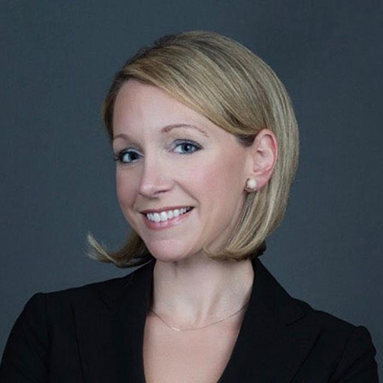 Nicole Robinson is President of URSA Space Systems, a position she took on in February of 2021. In her previous role as Senior Vice President of Global Government for SES Networks, she was responsible for the company's global business portfolio of government customers in the areas of defense, security, humanitarian, federal, civilian and institutional organizations. Nicole also serves as Chairman of the Board of Redu Space Services and Director of the LuxGovSat Board of Directors. She served in a variety of executive roles during her 12 years at SES, including leading teams in the areas of government product development, sales and business development, government affairs and marketing. Before joining SES, she served as leader of the Strategic Communications function for the U.S. Joint Forces Command's Standing Joint Force Headquarters (SJFHQ). In 2012, she received a Promise Award from SSPI as a leader among the 20 Under 35. Nicole is the President of SSPI's Board of Directors.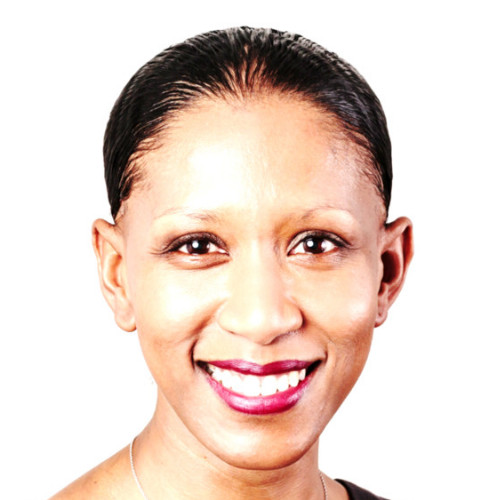 Anita Bernie is head of Strategy and Business Execution at KISPE Space Systems Limited, a position she has held since October of 2018. Her responsibilities include supporting the growth of capabilities and opportunities to enable teams to leverage the benefits of space and space-enabled systems and knowledge - and to make difficult challenges a reality. Anita is also a member of the Board of Directors at AAC Clyde Space and an Honorary Group Captain in the Royal Air Force 601 Squadron. She has had many papers and presentations published in the annual proceedings of space conferences, including the AIAA International Astronautics Congress, AIAA/USU Conference on Small Satellites, Space Foundation Space Symposium, IEEE Aerospace Conference and the European Space Agency. Before joining KISPE, Anita served in a number of roles at Surrey Satellite Technology Limited, including Director of Exploration Missions and Director of Platforms and Demonstration missions. She has an MBA from Kingston Business School and an Aerospace Engineering Degree from Kingston University.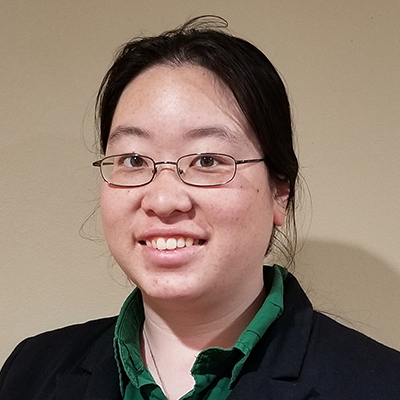 Jomya Lei is Lead Payload Systems Engineer at The Boeing Company. She began her career at Boeing in 2013 as a Systems Engineer. Her responsibilities include interfacing with customers, suppliers, cross-functional team members and senior leadership to execute on the project spanning the entire lifecycle: negotiating low-level designs, managing system risks/opportunities, product manufacturing and specification validation/verification. Jomya was an instrumental member of the team that negotiated Boeing's Kacific partnership and joined the program team once it was secured. She currently serves as Lead Payload Systems Engineer on the Kacific-1 and JCSAT-18 programs, which aim to provide affordable broadband communications to Japan and countries in the Pacific and Southeast Asia. Jomya works directly with the SKY Perfect JSAT and Kacific customers, leads design trades, performs analyses to optimize the performance and manufacturability of the payload, validates technical payload performance and manages cost, schedule and risk for the payload systems engineering teams. She has helped Kacific evaluate and implement various late-design changes to provide additional gateway and flexibility to the Kacific payload with minimal impact to scheduling and cost, allowing the company to adjust for its evolving business plans. Jomya is a member of the 2019 20 Under 35 cohort.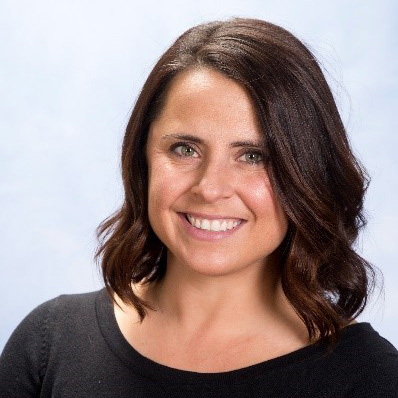 Melissa Orlick is Director of Maritime Communications at Isotropic Networks, Inc. Melissa joined Isotropic Networks in 2011, and is the driving force behind the converged communications provider's maritime division. Being dedicated to providing the best customer service, from sales to technical support, Melissa has always been ever focused on understanding the unique requirements of her clients in the seafaring community. Within two years of joining Isotropic, Melissa was able to use this mastery to quickly build a network of cross-functional relationships with numerous businesses and dealer partners across the maritime industry. These relationships continue to contribute to Isotropic's ability to always meet all clients' needs, and allow Melissa to create tailored service plans that are uniquely both flexible and affordable. Melissa then leveraged her network of industry partners to form Isotropic's yachting division. In the seven years since she created the division, Isotropic's maritime market has grown from a handful of vessels to more than one hundred in operation. Thanks to her efforts, the company is now viewed as a major player in the yachting market, with a reputation for flexibility, reliability and valuable service. Melissa is a member of the 2020 20 Under 35 cohort.
Episode 4: The Risk of Launch - A Conversation with Rocket Lab's Dr. Sandy Tirtey and Skyrora's Alan Thompson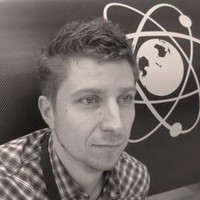 Dr. Sandy Tirtey is Director of Global Commercial Launch Services at Rocket Lab. In this role, which he has held for nearly two years, he is responsible for the planning, development, implementation, management and construction of hypersonic flight vehicles. Before his current position, Dr. Tirtey served in a variety of roles at Rocket Lab, including Launch Director, Director of Business Development Australia, and Vehicle Team Lead and Vice President of Vehicle Systems for the Orbital Program. Prior to joining Rocket Lab in 2013, he worked for four years as a scientist and Technical Lead and Project Manager of Scramspace I at the University of Queensland. Dr. Tirtey has a Masters Degree in Mechanical Engineering from Faculté Polytechnique de Mons and a Ph.D. in Aerospace, Hypersonics from the von Karman Institute for Fluid Dynamics.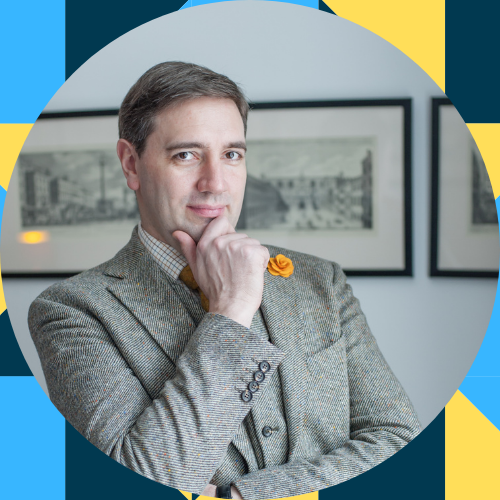 Alan Thompson is Head of Government Affairs at Skyrora. In this role, he supports launch vehicle manufacturing at the company, whose eventual aim is to provide regular access to space from the UK. Alan is responsible for managing and engaging with all key stakeholders across the industry and government, including the Parliamentary Space Committee, industry associations such as UK Space and Scottish Space Leadership Council, and government authorities such as flight regulators UKSA and CAA. He has a background in international trade and development.
In a conversation with SSPI Director of Development and Innovation Lou Zacharilla, Dr. Tirtey and Alan talk about the risks inherent in launch and how both Rocket Lab and Skyrora are mitigating those risks to bring the benefits of space access to their home countries and beyond. 
Episode 5: The Risk of Entrepreneurship - A Conversation with ManSat's Katherine Gizinski and Craig Technologies' Carol Craig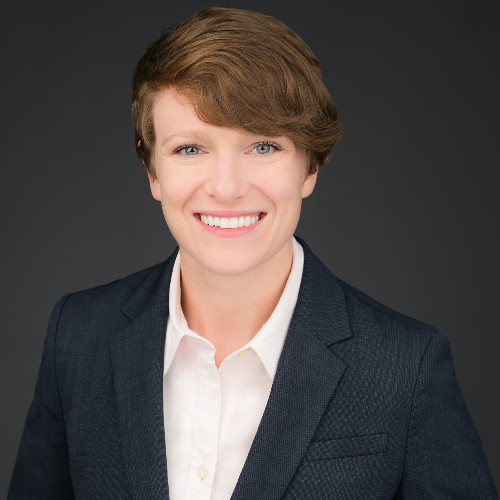 Katherine Gizinski is the Chief Executive Officer of ManSat. ManSat provides global ITU spectrum filing service for all types of satellites as well as a range of value-add consultancy services that can help entrepreneurs and satellite operators manage their complex business environment. Before becoming CEO in October 2020, Katherine served first as Vice President of Sales and Marketing and then as Chief Commercial Officer. Prior to ManSat, she spent three years as Sales Director for Mission Mobility and more than two years as Airtime Accounts Manager for Kratos Defense and Security Solutions. Katherine is a member of SSPI's Board of Directors.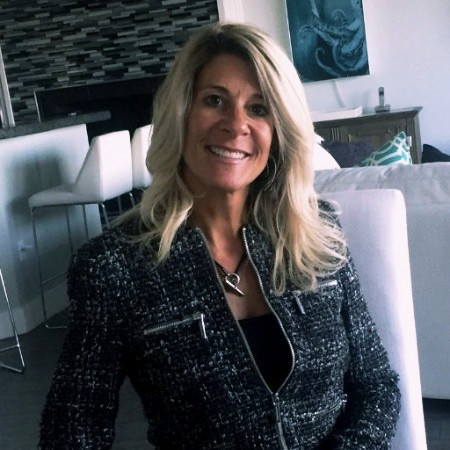 Carol Craig is the founder and Chief Executive Officer of Craig Technologies. Headquartered in Cape Canavaral, Florida, Craig Technologies is a nationwide engineering, tech and manufacturing firm that provides services to government and commercial customers. Craig Technologies, founded in 1999, supports the International Space Station in partnership with Craig Technologies Aerospace Solutions, which Carol also founded in 2012. In addition to her work with Craig Technologies, Carol is also a council member for the Florida High Tech Corridor Council, a board member of Enterprise Florida and the founder of the Danny Craig Foundation, which administers funds for children's health disorders.
In a conversation with SSPI Director of Development and Innovation Lou Zacharilla, Katherine and Carol talk about entrepreneurship's hidden traps and how to avoid them on the way to success.
Episode 6: The Risk of Doing Business in India - A Conversation with Entrepreneur Gagan Agrawal, PwC India's Saurabh Bhattacharya and USIBC's Jay Gullish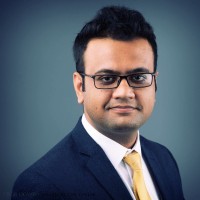 Gagan Agrawal has worked in many disciplines throughout the industry, from product development to launch system engineering to finance. Most recently, he served as Senior Analyst and Satcom Finance Practice Lead for 4 years at Northern Sky Research (NSR). Prior to that position, he worked in Strategy and Market Intelligence at SES and as a Project Manager for the Indian Space Research Organization. Gagan is also an accomplished entrepreneur, having founded EdRAHI to build teacher-centric, skill-focusecd and AI-enabled solutions to help those without access to quality education in India. He also co-founded Rocketeers, a model rocketry workshop to promote aerospace outside the classroom. In his newest venture, Gagan is diving deep into Electric Vehicles and Geospatial ML.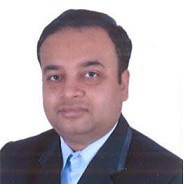 Saurabh Bhattacharya is the Senior Director at PricewaterhouseCoopers (PwC) India in Bangalore, a position he has held for 7 years, where he leads a team within the government and public sector practice dedicated to the space sector. He oversees strategy, socio-economic impacts, governance and data analytics projects across the industry's many layers. Before his current position, Saurabh also served as a Senior and then Principal Consultant for PwC. Prior to joining PwC, he held positions as Associate Director at Grant Thorton India, Technical Manager at RAM Informatics Limited and as a Consultant for Sunrise Systems.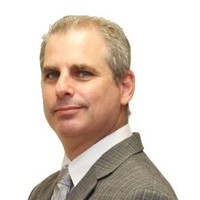 Jay Gullish is the Senior Director of the Digital Economy, Media, Entertainment and Satcom for the US-India Business Council (USIBC), a position he has held for 4 years. Founded in 1975 at the request of the U.S. and Indian governments, the USIBC is the leading business advocacy organization for the two space-faring nations. Jay has passionately promoted digital development across the globe in many sectors, including satellite communications. He served as Senior Economic Advisor on ICT and Trade at the U.S. Embassy in New Delhi. Jay has held a wide variety of stragetic positions throughout his 25-year career in the industry, including Director of Space & Telecommunications for Futron and Director of Strategy & Markety for Network Programs (India). He has also served as a Consultant for VNCI, the Asia Foundation, Verizon, IBM and AT&T. Jay was one of the founders of SSPI's India Chapter.
In a conversation with SSPI Director of Development and Innovation Lou Zacharilla, Gagan, Saurabh and Jay talk about what's next for the space & satellite industry in India.