SSPI-WISE International Women's Day Celebration
Registration for this event has passed
You're invited to the first annual
SSPI-WISE INTERNATIONAL WOMEN'S DAY CELEBRATION
Join SSPI-WISE for our first open meeting hosted by the Networking and Swag working group. Women and men are invited to join us as we explore tips and best practices for networking with our special guest keynote by Elodie Viau, ESA Director of Telecommunications and Integrated Applications and Tina Ghataore, President of Mynaric USA.
Elodie Viau spent 12 years at SES serving in a variety of roles, from Satellite Programmes Senior Engineer to Vice-President for SES Technology Programme Management. She took up her current duties as Director of Telecommunications and Integrated Applications for the European Space Agency in September 2020.
Tina Ghataore is president of Mynaric USA, the U.S. branch of Mynaric, which specializes in laser communications. She has had a long career in the satellite industry, including positions at YahSat, Panasonic Aviation, Boeing, and more.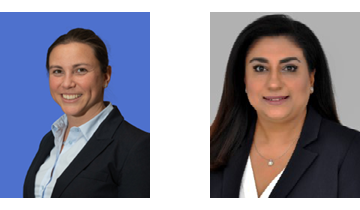 Elodie and Tina will be discussing the role of networking in a successful career and sharing tips and tricks gained from their time networking in the industry.
We'll be joining the international community in celebrating #SSPIWISE #ChooseToChallenge, and after the event, we will open breakout rooms for women to get to know the Working Groups and learn each of their objectives for the coming year.
This is an exciting time for SSPI as we continue to build excitement around ensuring that all the talent available to our industry is celebrated, recognized and encouraged. Register and join in!