Better Satellite World: A Conversation with Mike Safyan, VP of Launch at Planet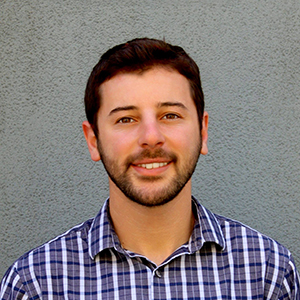 In these Better Satellite World podcasts, we hear from Mike Safyan, VP of Launch at Planet. Mike began his career in the space industry at NASA Ames, where he worked on the PhoneSat project, developing low-cost CubeSat platforms that use smartphone technology. In 2011, he joined the eight-person founding team at Planet Labs as a systems engineer. As the company grew from the initial eight employees to a global organization of over 450 people, Mike moved through a wide range of roles, from export regulatory licensing & compliance, overseeing Planet's global ground station network to managing Planet's launch strategy, the position he holds today.
In his early career at Planet, Mike was responsible for obtaining the company's FCC Operational License, the first ever obtained for commercial CubeSats. Since then, he has been involved in the launch of over 300 satellites across twenty different launch attempts, helping Planet's fleet grow to the largest in the world. Mike has served as an advocate for the SmallSat community as well as for Planet throughout his career, speaking at multiple conferences and workshops and negotiating with satellite operators including Orbcomm, DigitalGlobe, Spire, and NASA to establish fair and equitable spectrum and orbital sharing agreements. In 2017, Mike oversaw Planet's record-breaking launch of 88 Dove satellites on India's PSLV. The launch allowed Planet to achieve its Mission One: imaging the entire Earth every day from space. Mike was a member of SSPI's inaugural 20 Under 35 list in 2018 and was a Promise Award winner in that same year. He is also a member of SSPI's Board of Directors. Learn more about Mike.
In this three-part podcast, Mike spoke with SSPI Director of Development and Innovation Lou Zacharilla about Planet's mission, its Dove constellation and how Earth imaging contributes to a better world for us all.
A Conversation with Mike Safyan, Part 1
A Conversation with Mike Safyan, Part 2
A Conversation with Mike Safyan, Part 3
Sponsored by