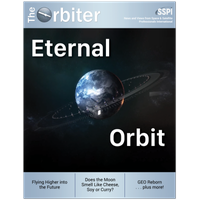 In the satellite industry, it can sometimes feel like LEO gets all the attention. Nevertheless, stalwart GEO is having a moment. Long-awaited, massive spacecraft are venturing into GEO to test whether it can be a competitive yet cost-effective platform for delivering broadband. Swarms of smallsats are being designed for GEO operation, where their lower costs and quicker replacement rates promise newfound adaptability in the original orbit of our industry. The major GEO fleets are placing their bets on a GEO-MEO-LEO architecture to deliver the highest value in space communications.
In this issue of The Orbiter, we shine a spotlight on the first orbit to be entirely commercialized – the eternal orbit that continues to provide invaluable contributions to life on Earth. We gather up all the audio, video, social media, and written content of our five-week Eternal Orbit campaign for your easy access, and we've added some interesting new content as well. We express our gratitude to Hughes for initiating and supporting this campaign.
In this issue:
GEO Reborn –

By Tamara Bond-Williams, Director of Engagement

Why SSPI is Sending its Members to the Moon –

By Katherine Gizinski, CEO of River Advisers and SSPI Chair

GEO 2.0 and the Outernet

Why Do We Need You? –

By Robert Bell, Executive Director

Swiss Army Knives in GEO Orbit –

By John Gedmark, Co-Founder and CEO of Astranis

Plus more!
The Orbiter is now available as a beautiful, mobile-friendly online magazine. Click on the cover below to read it now: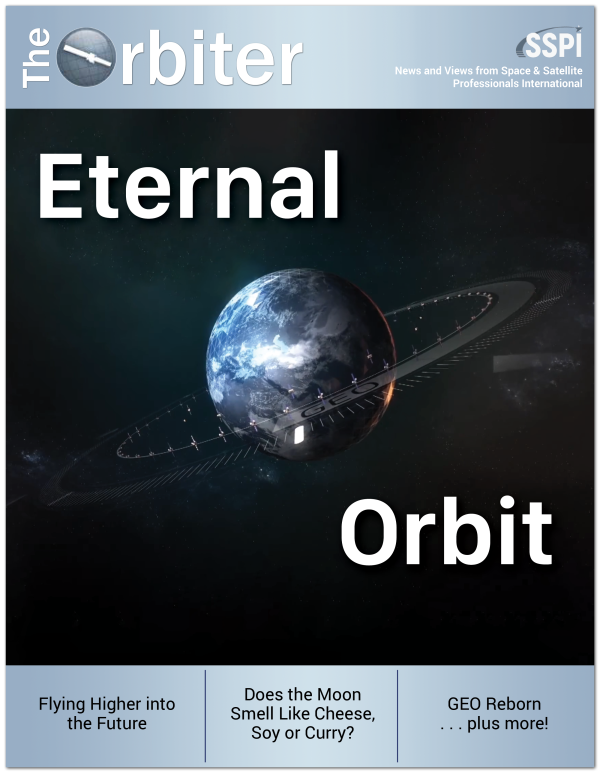 SSPI's online magazine The Orbiter is made possible with the support of our corporate partners

---