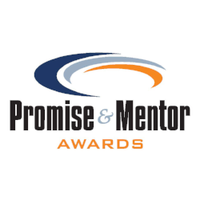 (October 18, 2023 – New York City, NY) - The Space & Satellite Professionals International (SSPI) today presented the 2023 Promise Awards to Bhavi Jagatia of Planet, Julie Newman of Boeing and Onyinye Nwankwo of the University of Michigan, Ann Arbor. The Promise Awards honor the three top-ranked members of the annual "20 Under 35" list of space & satellite employees and entrepreneurs age 35 and under who have demonstrated outstanding achievement in the early stages of their career. The three recipients were honored at the 18th annual Future Leaders Celebration in Mountain View, California, in conjunction with Silicon Valley Space Week, produced by SatNews publishers.
"This is the fifth time in the past 18 years that all the Promise Award winners are women," said executive director Robert Bell. "The first time was in 2013, so our '20 Under 35' and Promise Awards have been signaling for some time the arrival of extraordinary women employees and entrepreneurs in vital positions, who are gradually eroding the stereotype of an all-male industry."
A jury of industry executives donate their time and expertise to selecting the "20 Under 35" honorees and the Mentor of the Year from nominations submitted by SSPI members. In a first this year, SSPI invited members of the Space & Satellite Hall of Fame to select the Promise Award winners from among top-scoring candidates in the "20 Under 35" cohort. The Space & Satellite Hall of Fame honors innovators and executives including Joe Spytek of Speedcast, the founders of Planet, Kathryn Lueders of NASA, Steve Collar of SES, Gwynne Shotwell of SpaceX, Tory Bruno of ULA, Matt Desch of Iridium and Dr. Walter Scott of Maxar.

The 2023 Promise Award Winners:
Bhavi Jagatia




Astrodynamics Engineer, Planet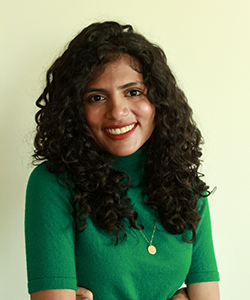 Bhavi Jagatia is an Astrodynamics Engineer at Planet, a position she took on after completing a successful internship for the Orbits R&D team. While at Planet, she has made significant improvements to the tasking system for the company's high-resolution constellation of imaging satellites, SkySats. Bhavi was initially tasked with evaluating the complex schedule for SkySats, identifying areas of improvement and implementing changes to increase the collection capacity of the fleet. Her work resulted in substantial fulfillment enhancements, and she is now the sole owner and developer of the tool for her team.
In addition to her success with SkySats, Bhavi has made several other major contributions to Planet since joining the team. Her team developed algorithms to schedule repeatable sunglint images as part of the mission design for Planet's upcoming hyperspectral imaging satellite constellation. While considering various approaches to validate the tasking model, Bhavi proposed the novel idea of implementing their strategy on Planet's currently in-orbit satellites as a proof-of-concept experiment. She quickly taught herself the basics of tasking on Dove satellites and wrote scripts to add a new high off-nadir imaging strategy. Bhavi was able to validate her colleagues' scheduling model by capturing sunglint images on an end-of-life Dove satellite, and her work was published and presented at AIAA Scitech 2023 and IEEE Aerospace 2023, where it received the Best Paper award.
Outside of work, Bhavi dedicates her time to increasing diversity in STEM and, most particularly, the aerospace industry. She currently volunteers with Ignite by serving as a panelist and sharing her knowledge with girls and non-binary youth at underprivileged schools in the Bay Area and recently organized a field trip for students from a local middle school to tour Planet. Read more about Bhavi.

Julie Newman




Program Chief Engineer, Boeing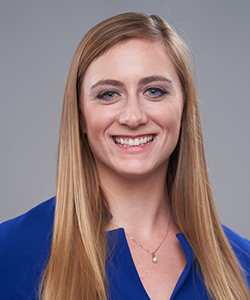 Julie Newman is Program Chief Engineer for Satelit Nusantara Lima N5 (SNL), a major geostationary communications satellite program, at Boeing. In this role, she has been instrumental in overseeing risk management and problem resolution for the satellite, particularly in the midst of a challenging shift to a different payload. Julie regularly directs and approves the work of senior engineering staff and provides recommendations to the program management office and the customer and has spearheaded multiple process improvement initiatives, including major efforts to improve Boeing's engineering training and metrics tracking systems. Before taking on her current position, Julie was the Technical Program Manager, a role in which she led a team of 15 engineers to develop the engine controller assembly for the Space Launch System (SLS) first stage rocket. The team consistently exceeded expectations under her leadership while executing a late re-design of the unit to resolve a leakage issue associated with a sneak path discovered during testing of the engineering model.
Before joining Boeing, Julie served as the Technical Manager & Lead Electronics Hardware Designer for the radar instrument of the Europa Clipper Mission, which will provide detailed mapping of the surface and sub-surface of Jupiter's moon Europa in order to identify areas most likely to harbor extraterrestrial life. When a late-breaking radiation lot-test failure threatened to derail the entire program, she came up with an innovative discrete component solution that allowed her to remove the suspect integrated circuit and redeem the hardware's necessary high radiation tolerance. The spacecraft is currently scheduled to launch in 2024, which would not have been possible without Julie's contribution.
Outside of work hours, Julie is the best-selling author of Pull Don't Push: Why STEM Messaging to Girls Isn't Working and What to Do Instead. She has spent the past decade volunteering in STEM outreach, especially to young girls and young women, in order to teach them about the thrills of solving important, impactful problems through engineering and working with collaborative, supportive teams. Read more about Julie.

Onyinye Nwankwo




Research Scientist in Atmospheric and Space Sciences, University of Michigan, Ann Arbor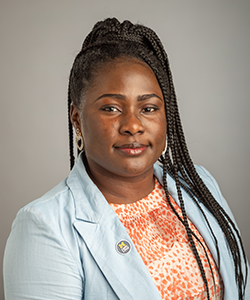 Onyinye Nwankwo is an accomplished scientist in the field of upper atmospheric and space sciences, currently pursuing her PhD in Climate and Space Sciences and Engineering at the University of Michigan, Ann Arbor. Her work is increasing our understanding of how changes in Earth's upper atmosphere affect radio-wave transmission. Most of the industry's revenue depends on sending radio signals between Earth and space. So, as a changing climate changes the atmosphere, her award-winning research is paving the way for important advances in satellite communications and the prediction of space weather.
Her fascination with radio and the atmosphere has deep roots. She completed her Bachelor's degree in her home country of Nigeria. During her studies, she also served as a trainee Radio Signal Officer learning signal processing for the Nigeria Port Authority. She went onto become a Scientific Officer with Nigeria's space and atmospheric research agency. There, she used her growing skills in data processing and imaging to investigate "airglow." That is a faint light emitted by our atmosphere at night, which can reveal activity that is undetectable during the day. Leaving Nigeria, she gained one Master's degree in Space Geophysics from Brazil's national space research institute, and a second in Climate and Space Science from the University of Michigan in the US. That's where she works today while completing her Ph.D – except for a project that took her to Japan's Space-Earth Environment Research Institute.
Onyinye has served as a leader throughout her academic career, taking on roles such as Vice President and Treasurer for Graduate Rackham International (GRIN), Treasurer for the Graduate Society of Black Engineers and Scientists (GSBES), and External Relations Officer for the Graduate Society of Women Engineers (GradSWE). Outside of working and study hours, Onyinye serves as a mentor for the Lumiere Research Scholar Program, guiding high school students interested in upper atmospheric and space science research. She also volunteers with the University of Michigan's Xplore Engineering program, which provides hands-on experience in engineering to children in grades 4 through 7. Read more about Onyinye.

About SSPI
Founded in 1983, Space & Satellite Professionals International (www.sspi.org) is on a mission to make the space and satellite industry one of the world's best at attracting and engaging the talent that powers innovation. The space and satellite business has never seen a time of greater experimentation and disruption than we see today. Investment is the fuel for transformation, but people are the engine. SSPI helps the industry attract, develop and retain the talented people it needs to keep the engine turning. People who connect through high-profile events and gain recognition from prestigious awards. People who rely on SSPI for a broader understanding of the industry as much as for individual networking and career mentoring. From young people seeking a career path to industry veterans with wisdom to share, SSPI connects them all.
Talent, investment and opportunity flow to industries that make a difference. SSPI is the only organization that also promotes the enormous value of space and satellite through dramatic stories of our technologies and companies making a better world. Those stories overturn misconceptions about the industry that hold it back. They inspire our people and attract new ones to the industry. They help justify investment and give new customers a reason to care about our services and products. Through the stories we tell and the people we serve, SSPI inspires the growth of the $1 trillion space economy of the future.

For More Information
Victoria Krisman
Communications Manager
Space & Satellite Professionals International
vkrisman@sspi.org
---