SSPI-WISE Presents: Women in Launch! OPEN Meeting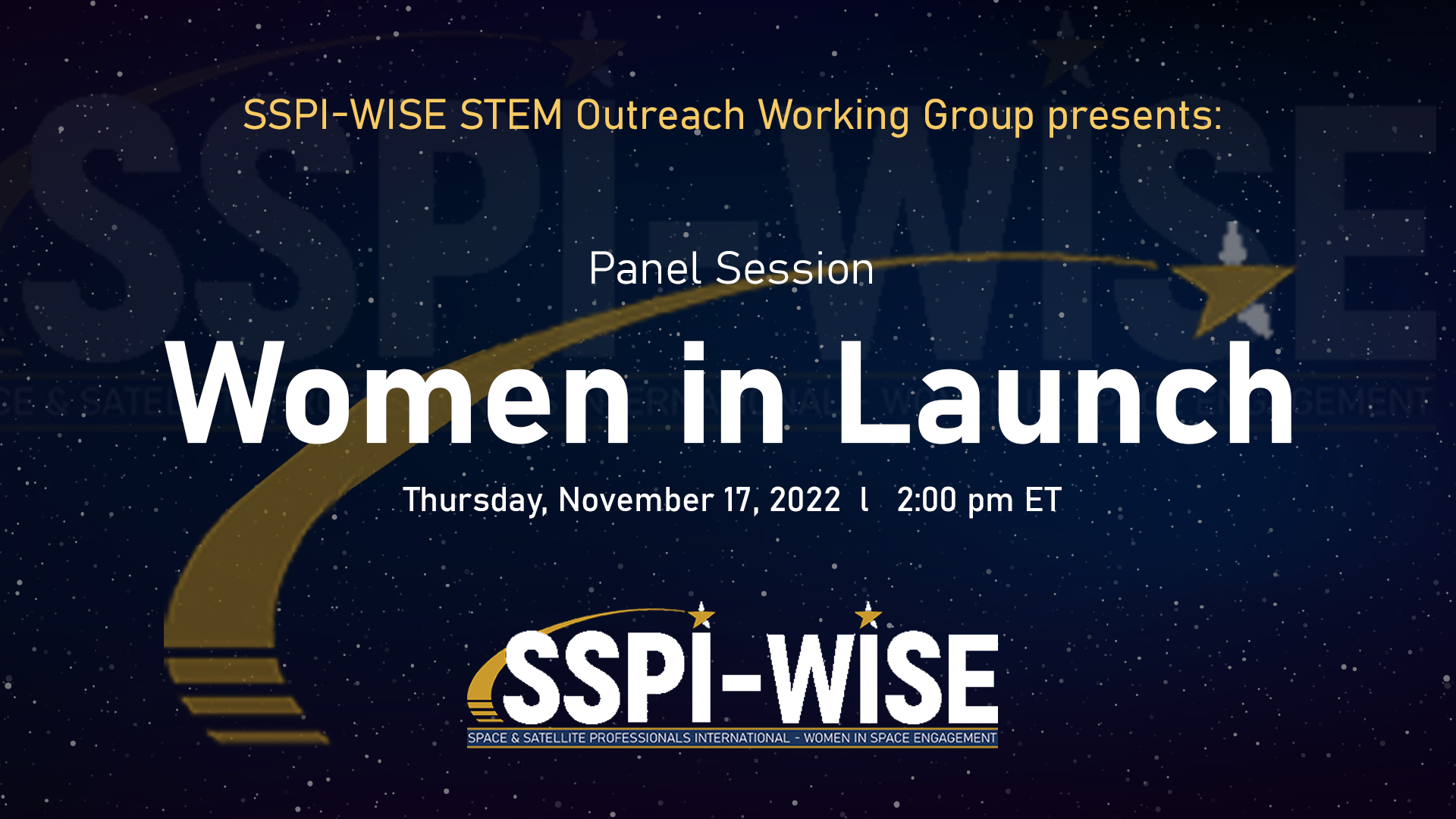 Registration for this event has passed
Join us for our next meeting to learn from "Women in Launch!"
SSPI-WISE is pleased to provide a panel session featuring women from a variety of careers in the launch side of space and satellite. Hosted by the STEM Outreach Working Group, the meeting will focus on the varying ways that women arrive at and thrive in the launch sector. This month's meeting will be part of the Opening the Final Frontier focus on space access.
Guests include:
Janice Starzyk, Vice President, Government Operations ,Virgin Orbit
Tiphaine Louradour, President, ILS International Launch Services, Inc. (ILS)
Joy Don Carlos, Launch Technical Manager and GMDSS Program Manager, Iridium Satellite
Watch this space for more! We are especially inviting the industry to reach out to students for this conversation.
The registration link will register you for both November and December and will allow you to download a calendar for each meeting. If you registered anytime between July and October, you do not need to register again. Please note that the December meeting will be a CLOSED meeting for people in the industry who identify as women.
To learn more about SSPI-WISE visit SSPI-WISE - Women in Space Engagement!
SSPI-WISE is grateful for the support of: